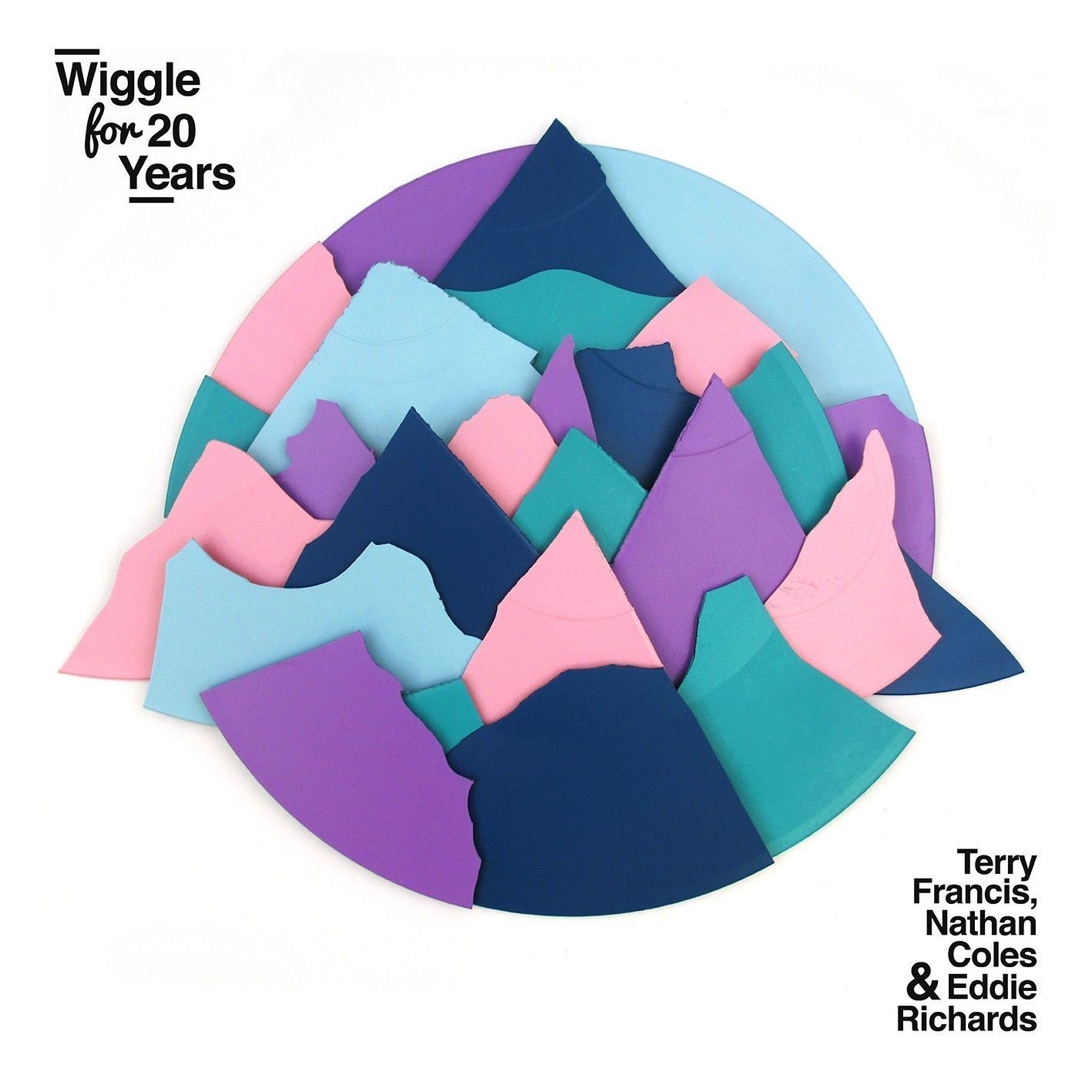 Wiggle for 20 Years
September sees Terry Francis, Eddie Richards and Nathan Coles celebrate the 20th anniversary of their Wiggle brand with a 20-track compilation of exclusive tracks from the likes of Just Be, Berkson & What, D'Julz and Jay Tripwire.
Between them, Francis, Coles and Richards have been at the forefront of house music in the UK for much of their careers but together, under the Wiggle banner, the trio help pioneered the fusion of deeper house sounds and techno beats which has become synonymous with no-nonsense dance floor ignition the world over.
"Nathan and I had known each other since about 1987/88," said Francis on the trio's meeting. "I think I played at his first party in a squat so we had become mates over a few years. In the early 90s there was a real lack of good music in London, Kiss FM were running most of the shows and had become pretty commercial over the years. We decided we needed somewhere to play the music we love and Wiggle was born. We needed another person involved and Eddie was the perfect choice, the only choice in our minds," he added.
Named after a mate's nickname as a child, Wiggle is and was, in essence, about quality music and unpretentious vibes. Not much has changed since day one, bar the records and punters, according to Coles – "We've all obviously grown up a little now, but have the same feeling and passion as when we started out on our journey."
'Wiggle for 20 Years' and how it was approached neatly sums up Wiggle. "We met up in a city pub late last year on the way to check out a venue and got around to telling stories and chatting about all the amazing DJs we've had join us for the Wiggle parties over the last 20 years" explained Richards. "We thought it would be a good idea to mark out the occasion with a 20-track mix featuring exclusive tracks from those past guests. We ended up with something like 40 brand new, exclusive tracks sent in, and from those we each chose a selection & the final list was decided after experimenting with the running order."
The result is a 74-minute journey into the dynamic sound of Wiggle, with material from recent guests at the Wiggle events such as Alex Arnout, Saytek and Dachshund, as well as some fresh cuts from long running Wiggle affiliates like Jay Tripwire, Gideon Jackson and Just Be (aka Bushwacka).
Terry Francis, Nathan Coles & Eddie Richards will launch 'Wiggle for 20 Years' alongside Just Be and Dachshund (Live) at fabric on 6th Sept 2014. Visit http://www.fabriclondon.com/club/listing/958 for more details.