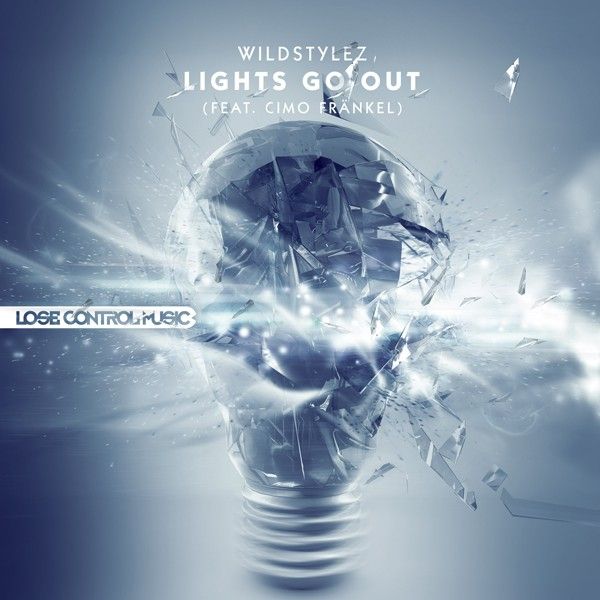 Wildstylez launches "Lose Control Music"
Being one of the headliners in the harder styles, Wildstylez is now launching 'Lose Control Music' in conjunction with Be Yourself Music. The label will be the home for all new Wildstylez releases, but will also be a platform to support and develop other artists.

The label will represent the harder styles in the EDM spectrum. With its roots in Hardstyle, the label will be open-minded and adventurous to explore the boundaries of the harder styles.
The first releases give a good reflection of the musical diversity label will offer. First single and now available worldwide is the new Wildstylez single 'Lights Go Out' featuring Cimo Fränkel, which is on the melodic and vocal spectrum for the harder styles. The second single 'Lose Control' sees Wildstylez collaborating with Max Enforcer. The track steps away from the usual being slower in bpm's than the average hardstyle track, yet preserving the good old raw energy.

Being one of the pioneers Max is a household name in the Hardstyle scene. Always looking to expand his musical borders, Lose Control Music is a perfect fit for Max. His first solo release on the label 'Lost in Paradise' is scheduled for later this year.

Wildstylez is one of the leading names in the harder styles. Always pushing musical boundaries he has released classics such as the Hardstyle scene's unofficial anthem 'Lose My Mind', his 'Timeless e.p.' and of course his platinum selling single 'Year Of Summer', which became the first ever Hardstyle single to hit daytime radio in the Netherlands. The success also got noticed outside the Hardstyle scene. Recently Wildstylez has been remixing for international EDM stars Hardwell and Nicky Romero.

The first releases will be available this Month. 'Lights Go Out' is now available worldwide and 'Lose Control' will be available on September 30th . Previews for both singles are now up on soundcloud.

Lights Go Out: http://snd.sc/1cZpG5v
Lose Control: http://snd.sc/1akKuTZ

www.losecontrolmusic.com

www.facebook.com/losectrlmusic
www.soundcloud.com/LoseCtrlMusic
www.twitter.com/LoseCtrlMusic
www.youtube.com/LoseCtrlMusic