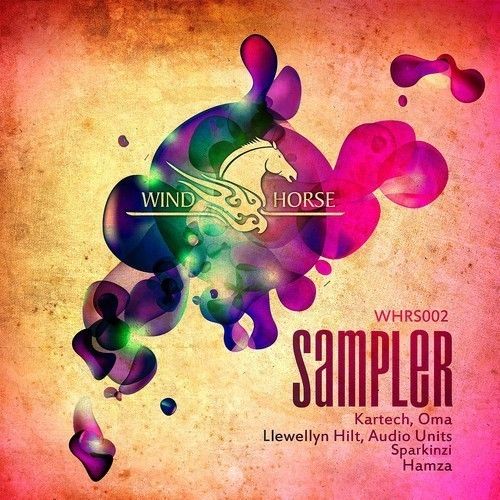 Wind Horse Sampler 02
India's very own Wind Horse Records gathers five tracks from both familiar label artists and new names for the imprint's second sampler. Each selection furthers the Wind Horse mission of combining global influences with tech-driven deep house foundations. Listeners wouldn't be wrong to pick up hints of a cohesive 'house sound of India,' with the majority of the producers hailing from the South Asian country.
Kartech's early keyboard apprenticeship is put to good use on "Samurai Funk" where he shows precision in production technique while practicing restraint, pushing the melodic elements to their limits, but never overboard. "Revolve" trickles like blood, flowing from the deep reservoirs of Llewellyn Hilt's veins with thick, liquid pads, pulsing techno stabs, and rhythmic staccato tones. Once a nomad who has since found a home within music, Oma bungee jumps into the abyss propelled back by rubbery synths with adrenaline driven bass on "Glass Cliff." Sleazy lows, percussive ripples, and cosmic synths back the pitched vocals of Bangalore brothers Audio Units and their fine contribution, "Sleep Talkin'." Having released with labels like Kompakt, King Street, and Nite Grooves, expectations are always high for Hamza who finishes off the release with a wailing piano-filled remix of "Lonesome Beat" by California DJ / producer Sparkinzi.
Together these Indian producers are helping to shape a vibrant deep tech scene that is spreading its sound throughout South Asia and the globe. The artists all started their craft independent of each other but quickly banded together under a common goal to further house music in India. These are the main producers of a scene that is growing swiftly, and Wind Horse Records has created an exceptional snapshot of where things are now with this solid set of ambitious tunes. Dig in.
Label and Artist Links:
www.windhorserecords.com
www.facebook.com/windhorserecords