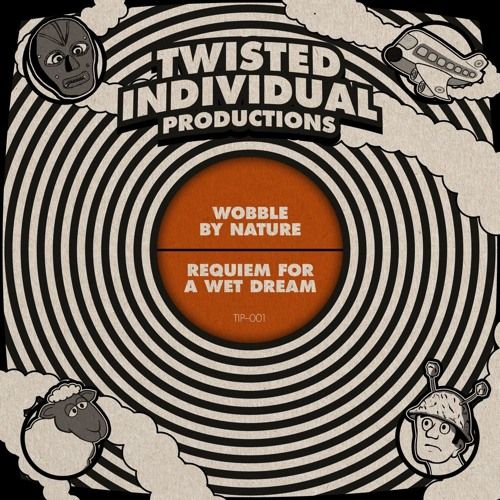 Twisted Individuals - Wobble by Nature EP
Wobble by Nature
Whilst waiting patiently for 5 years in his nuclear fallout shelter for the apocalypse to happen, Twisted heard through his short wave radio that it was the year of the comeback, so he's taken off his tin foil hat and dropped his pitch fork to bring some of his trademark wobbly wibble wobble bass back to remind all you nice folk who the original wobble sultan is! Wobble is Twisted's middle name, and the title track Wobble by Nature is one of his wobbliest yet.
Requiem for a Wet Dream
Requiem for a Wet Dream is a piece of music composed as a memorial for all the dead careers that are about to happen when twisted drops some of his 30 new tunes. You will need a clean pair of pants and some wet wipes after hearing this one on a dance floor!
Info/Press/Bookings: [email protected]
Cat No: TIP001
Label – Twisted Individual Productions
Release date – April 22 2016