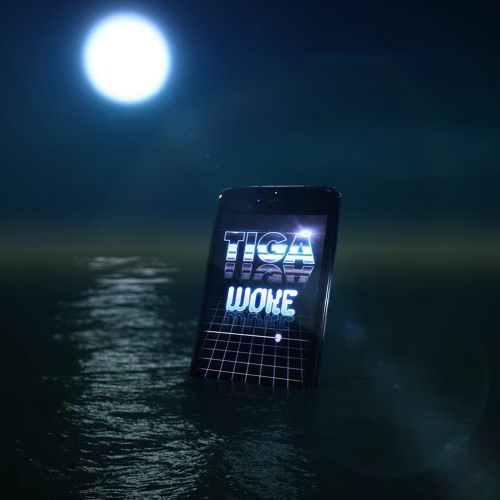 Tiga - Woke
Released 4th August, 'Woke', continues a prolific year for Tiga. Premiered by Annie Mac on Radio 1, the electro-leaning new singlefrom the Canadian artist was co-produced by Tiga, Jori Hulkonnen (with whom Tiga created the ubiquitous 'Bugatti'), and ClarianNorth, and mixed by Mark Ralph. Remixes for 'Woke' will come from Justin Cudmore, Patrick Topping, and Eduardo de la Calle(release dates to be announced).
'Woke' is Tiga's third release so far in 2017, and was recorded at Montreal's Lost Star Studios before he returned to Ibiza for the summer. He started this year with 'Eye Luv U' (co-produced by one half of Paranoid London), his first new material since 2016's'Blondes Have More Fun', and the track that marked his return to Turbo Recordings.
April saw Tiga vs Audion's 'Nightclub EP', the third collaborative release from Tiga and Matthew Dear, and the follow-up to theirmega-hit 'Let's Go Dancing' and the micro-hit 'Fever'. The 'Nightclub EP' featured 3 new productions: 'Stabbed In The Back' (lead track), 'Pink Bells', and 'Nonstop', and picked up heavy support from Jamie Jones, The Martinez Brothers, Boys Noize, Dubfire, Kolsch, Heidi, Gerd Janson, Erol Alkan, Michael Mayer, and more.
Now in a new partnership with !K7, Tiga's Turbo imprint is the tastemaker label behind the early success of Chromeo, Gesaffelstein, and Duke Dumont, amongst many others. 2016 saw releases from rising stars Charlotte de Witte, ANNA, Gilmer Galibard, andAutarkic, while this year the label has shifted its focus to electro, via cuts from Tiga, Audion, and Dimitri Veimar, alongside collaborative projects between Shaded & Harvard Bass.
TIGA SAID:
"Woke is a song about freedom, specifically my freedom. About me, at the end of the earth, pushed towards a final act of emancipation: throwing my phone into the sea, and watching it sink."
"People may have a hard time empathizing with a successful DJ, or anyone who associates an annoying buzzword with anything approaching enlightenment. But I don't think it's that hard to relate to feeling like you've entered into a lopsided bargain with a magic box that is more or less designed to hack its way into your self-image. Call it an empty gesture, but as I hurled my phone into the water, it was very much an instance of facing up to something I knew wasn't good for me, and finding some sense of release, if only for a moment."
"If you need to get ahold of me, send a letter to 111 The Seashore C/O A Free Man."
FORTHCOMING TIGA DJ DATES
Friday, 4 August Hi, Ibiza, Spain (BBC Radio 1)
Saturday, 5 August V Club, Vilamoura, Algarve, Portugal
Monday, 7 August Lokerse Feesten, Lokeren, Belgium
Saturday, 12 August Delirium Festival, Santander, Spain
Sunday, 13 August Brunch in the Park, Barcelona
Friday, 25 August Zurich Openair, Zurich, Switzerland
Saturday, 26 August Mantra Beach Club, Odessa, Ukraine
Sunday, 27 August Electric Brixton (SW4 After Party), London, UK
Wednesday, 30 August Hyte, Amnesia, Ibiza, Spain
Friday, 1 September Smolna 38, Warsaw Poland
Friday, 15 September Rich's, Houston, TX, USA
Saturday, 16 September Heart, Miami, FL ,USA
Saturday, 23 September Paradise, Avant Gardner, New York, USA