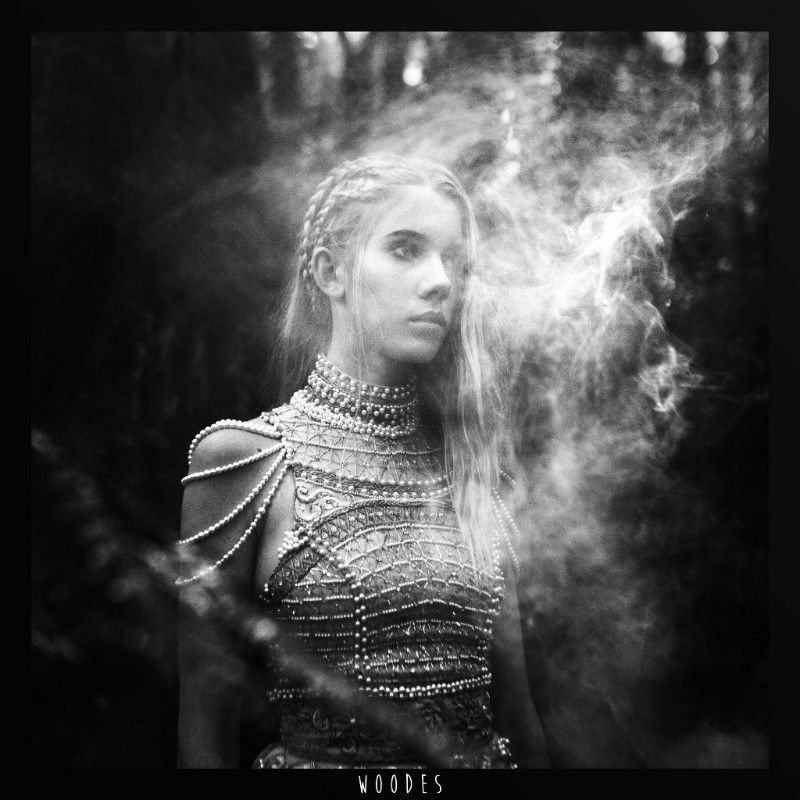 Woodes - Woodes EP
Woodes is pleased to announce the release of her new self-titled EP. Collaborators include LANKS, Golden Vessel and Simon Lam from Kllo. All tracks were written and co-produced by Elle Graham (Woodes).

The EP reveals a harmonious combination of sharp sonic elements and sultry electronic edge. Opening track Rise explores a lo fi downbeat mood, underpinned with ethereal layers to gently lead the listener into fan-favourite The Thaw which attracted over 56k plays in its first month of going live on Soundcloud. Tracks like Bonfire and Poison shape a modern texture and atmosphere with their choral melodies and hypnotic beats, which bend the ear of the listener in a way as subtle as a cobweb. Belying of Woodes' youth, the overall sound of this debut is accomplished enough to sonically make rank with Lykke Li, Julia Holter and early Grimes.

Woodes is the stage name for 24 year-old Melbourne based producer, singer and songwriter, Elle Graham. She began writing music in high school where she played piano and partook in classical singing. Following collaborative success with Atticus Beats in early 2014, Woodes has begun to turn serious heads in the music industry and has already achieved over 250,000 SoundCloud plays. Spotify have also taken notice with their inclusion of Woodes and collaborative partner Elkkle as their featured artists in the coveted 'Spotlight Australia and New Zealand Playlist'.
Listen to the Woodes EP here: https://Woodes.lnk.to/WoodesEP
Purchase on iTunes: https://itunes.apple.com/gb/album/woodes-ep/id1163994416?app=music&ign-mpt=uo%3D4