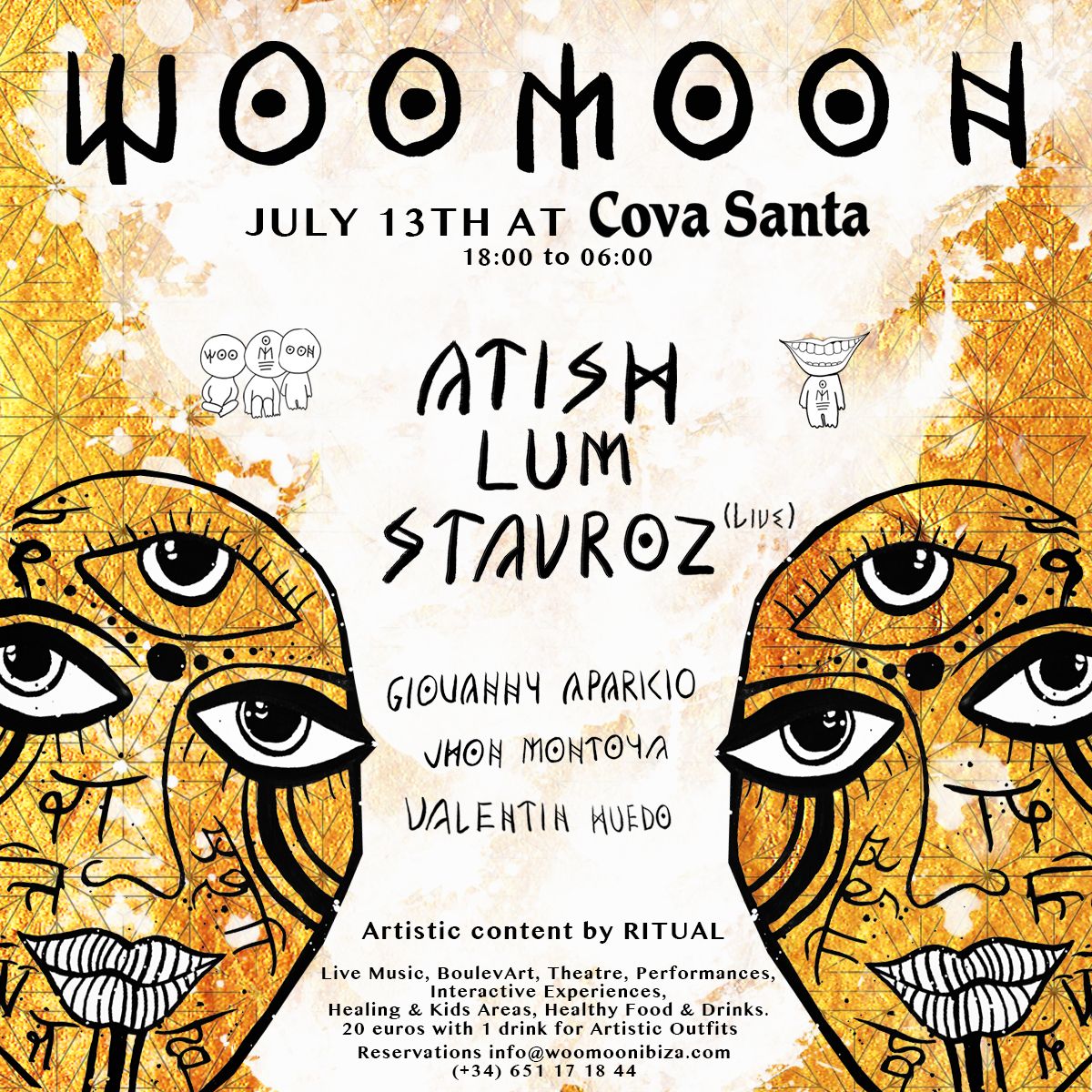 Woomoon – The Magic Exists – July 13th – Cova Santa
Woomon, the spirit of Ibiza; the music and the art that has inspired this island came together as one. Woomoon filled Cova Santa last week, with people yes, but also with an overwhelming feeling that you were part of something very special taking place.
Woomoon has another eclectic line-up this week featuring Atish, a prolific mixer, dedicated to the perfection of his craft. Joining him are LUM who is above all a spiritual encounter keen to nurture the botanical side of life. Stravoz, who are known for injecting an overall ethnic, acoustic and organic vibe to electronic music and Giovanni Aparicio, one of Columbia´s best-known exports of electronic music. Jhon Montoya, a Colombian violinist and composer combining electronic experimentation with classical structures. Joining them all will be resident Valentin Huedo.
The dance music community is excited to see them all at Woomoon!
There will be many other interactive experiences unfolding as the night progresses each with their own story. It is a story that many know, that many experience, a story that refers to what we are, to our origins, to our destination. We are all one and together we create magic. The magic of feeling that we are alive.
And on Wednesday that history will repeat itself in Cova Santa.
What: WooMooN
When: Every Wednesday from 6th July – 16th September 2016
Where: Cova Santa
Who: Storytellers Ibiza
Ticketing Information: http://goo.gl/2yNWZs