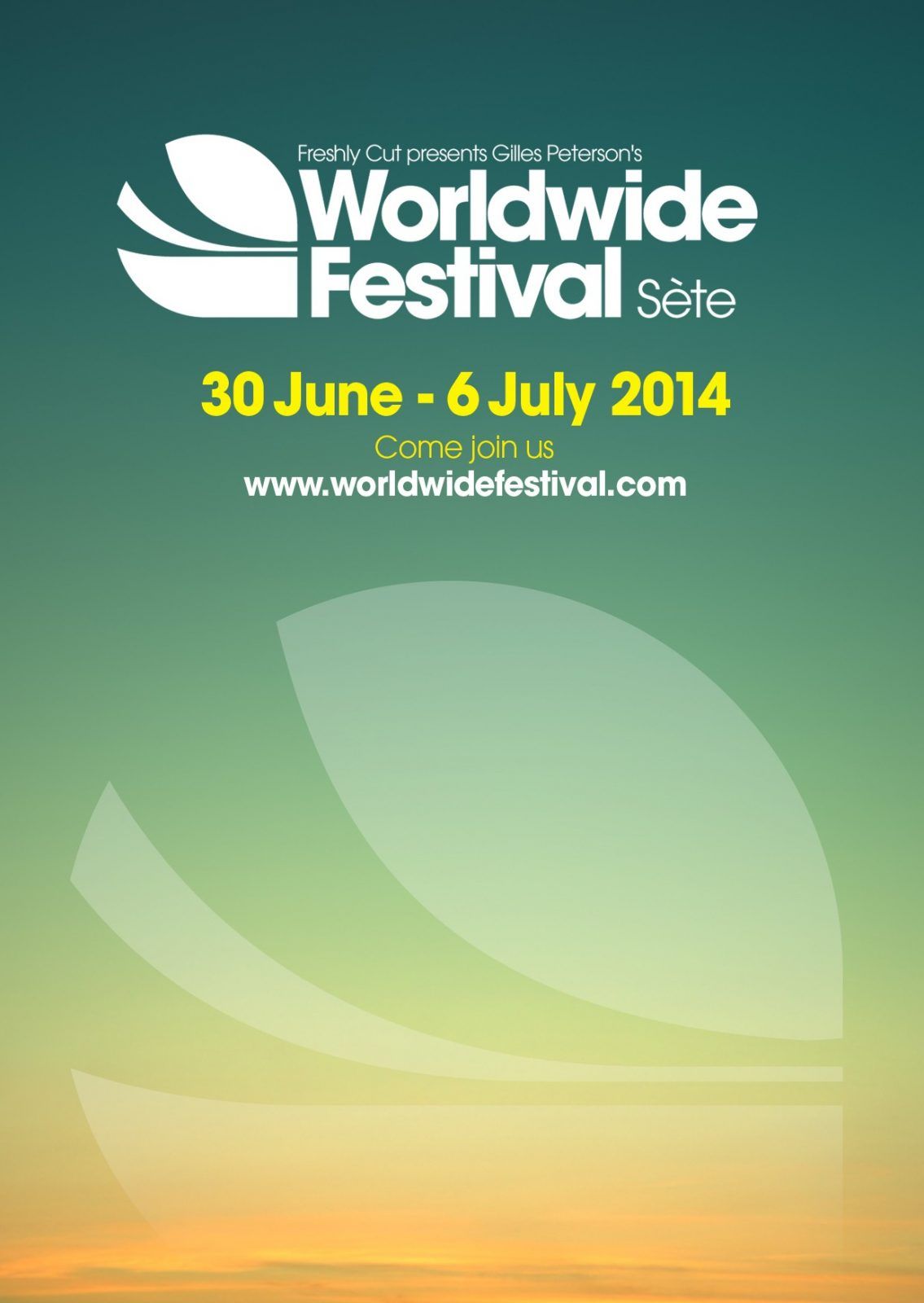 Worldwide Festival Sète, June 30th – July 6th, 2014
This year the Worldwide Festival will be celebrating its ninth summer edition and its third World Cup! Just like every summer in Sète, there will be plenty of crazy moments to match the excitement over in Brazil. From 30 June through to 6 July, Gilles Peterson and the WF team will once again be invading the île singulière and its unique venues for another unforgettable week. For the first three days (Monday, Tuesday, and Wednesday) after its trademark live shows, the Théâtre de la mer will be transformed into an open air clubbing paradise, while the St Christ venue (clubbing area) will once again be covered head to toe in lights down by the town's magnificent lighthouse from Thursday to Sunday, not to forget the opening party at the Paul Valery Museum (Monday) and the Street Party on the cobbled quayside just in front of the CRAC (Regional Modern Art Museum). During the day, the classic Sète beach parties will as usual be the special congregation point for all WF festival goers. The line-up for the whole week will be revealed in full in the next few weeks.
Lineup
Four Tet
Floating Points
Zara Mc Farlane
Michael Kiwanuka
Wherkha
Andrew Ashong
Osunlade
Shigeto
Sadar Bahar
John Wizards & many more
Accommodation
Various types of accommodation are available depending on your style and budget, such as hotels, apartments, camping villas and hostels.
Ticket office
The Platinum Pass gives you access to the whole festival. (limited numbers)
The St Christ Pass gives you access to all shows from Thursday onwards. It also gives you access to various other events taking place during the day between Thursday and Sunday (beach, and early evening sessions) Single tickets for each evening at the St Christ venue will be available, once the full line-up has been announced.
TICKET LINK: http://www.worldwidefestival.com/sete-tickets/
FACEBOOK LINK: https://www.facebook.com/worldwidefestival