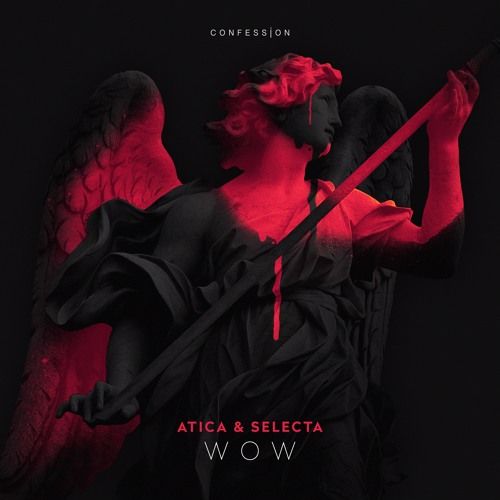 ATICA & Selecta - WOW
As Confession continues to forge the path of innovative and fresh sounds, it's no surprise that they've enlisted Atica once again, but this time he's teamed up with Selecta giving him his debut on Tchami's burgeoning label. Available to purchase on all DSPs, 'Wow' serves as yet another quintessential future house record ready to be played throughout the summer.
LISTEN: ATICA & SELECTA – 'WOW'
Encapsulating both the recognizable sound of Confession alongside Atica and Selecta's eclectic productions makes this cut the perfect addition to Confession's string of successful records rolling into 2017. Kicking off with a driving 4×4 kick and pervasive percussions to match, the track quickly builds up with bass throbs and vocoders before diving straight into a tech house anthem. Truly encompassing a grimy and glitchy ambiance, 'Wow' proves to be the perfect slice of intimate club madness that fans have come to expect from Confession.
PURCHASE: ATICA & SELECTA – 'WOW'
Despite being less than a year old, the label has continually been heralded as a widespread success, thanks in part of their consistent tenacity for sourcing and premiering innovative tracks from both new and seasoned producers. Be sure to stay up to date on all things Tchami & Confession by following the socials below.
ATICA
Facebook
Twitter
Soundcloud
Instagram
SELECTA
Facebook
Twitter
Soundcloud
Instagram
CONFESSION SOCIALS