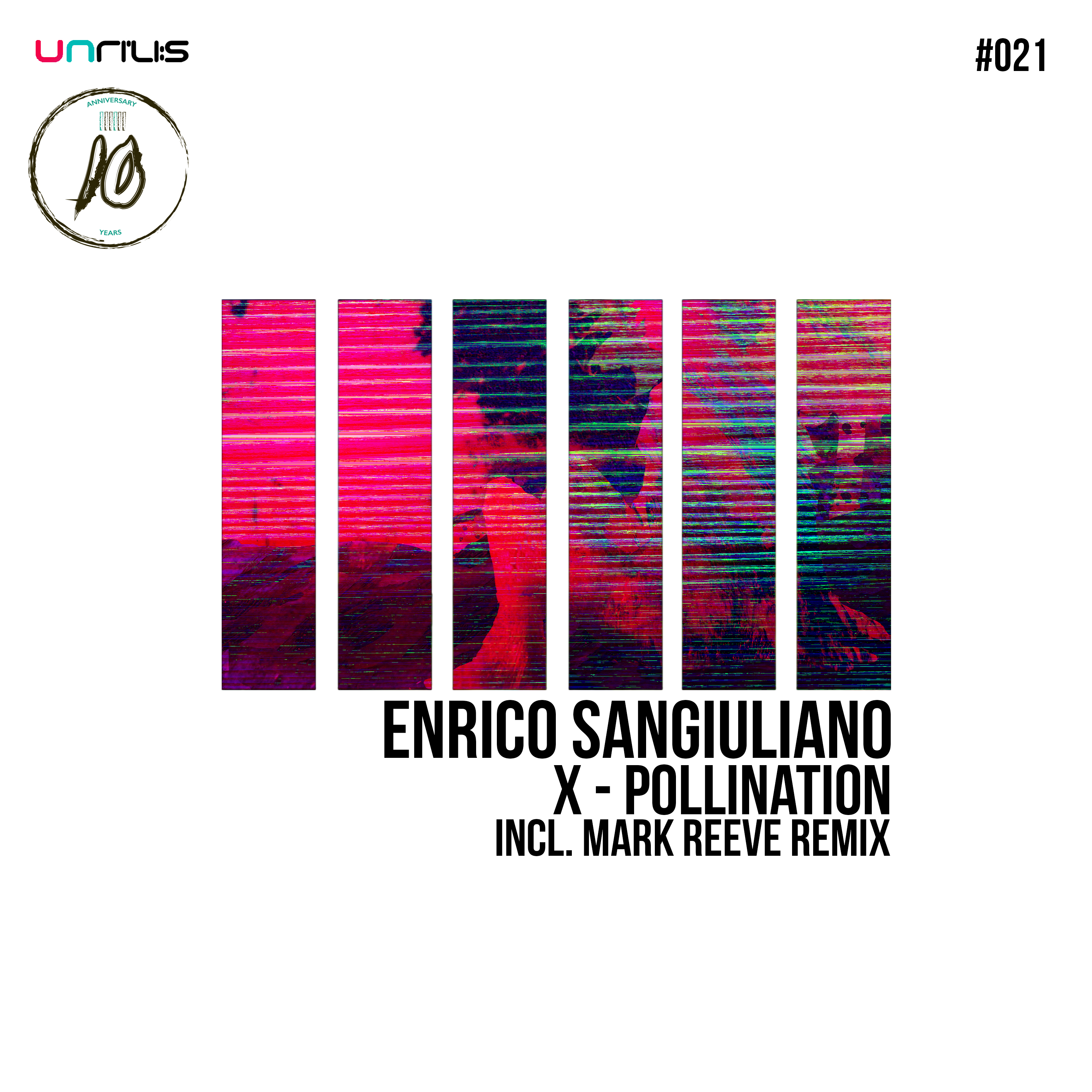 Enrico Sangiuliano - X-Pollination (inc. Mark Reeve remix)
Legendary Italian techno label Unrilis, founded by top producer Rino Cerrone and A&R'ed by Luigi Madonna & Roberto Capuano, turns 10 in 2016, and this next EP is the first of many special anniversary releases planned by the label. It comes from acclaimed talent Enrico Sangiuliano and features a stunning remix by Mark Reeve.
Enrico Sangiuliano came up through illegal raves and is now a top DJ who plays all over the world and has his music played by the likes of Adam Beyer and Sven Vath. He has had the longest ever running techno number one on Beatport (his remix of 'Can You Hear Me' for DJ Boris on Alleanza) and is one of the best selling artists on the site at any one time. His music comes on Cocoon and Drumcode amongst others, and is powerful, direct stuff for the dance floor.
Written entirely in Italy, "X-Pollination (or cross-pollination) is fundamentally the key factor of growth, consciousness and life," says the artist. "It's the way I connect with people, share my passion, fly from one place to another and put many influences and elements into my music."
The title track is eight minutes of slow burning but hypnotic techno funk with rolling rubber drums and nervy pads. Frazzled synths add post apocalyptic vibes to this main room anthem and many well crafted peaks and troughs along the way help make it even more standout. It is a real techno classic in the making.
Mark Reeve is the UK star who remixes. He has a long history with techno that goes back to the rave scene. Since then his education has taken in trips to techno mecca The Omen, has resulted in music on Cocoon and collabs with Pig & Dan. He has also released on Drumcode and has a big rolling sound that fills the world's finest clubs and warehouses with his unique grooves. His take on the original is more energetic, with searing synths, cantering kicks and a dark energy that makes you pump your fist and stomp the floor. It is full of drama and is perfect balanced from start to finish.
This is another fine release in a landmark year for one of techno's most consistent performers.
Tracklist:
1) X – Pollination
2) X – Pollination (Mark Reeve Remix)