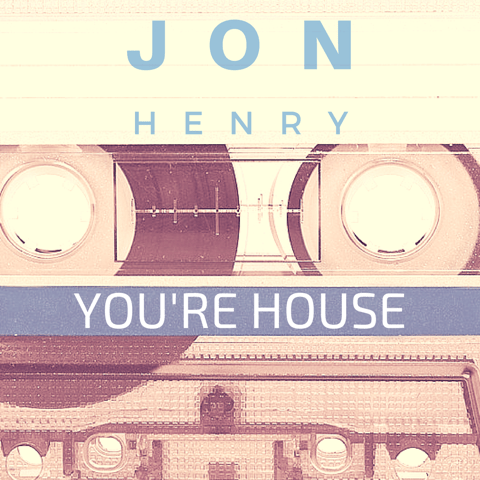 Jon Henry - You're House
Up-and-coming DJ and producer Jon Henry is quickly making a name for himself as one of the fastest rising talents within the Dance music realm. Being involved in this industry for less than a year, Jon Henry has already managed to offer a taste of his top-notch quality, through his debut release 'Tell Me'. He is now back again with yet another wonderful effort by the name of 'You're House' – available on Beatport as from the 19th of September, 2015.
Jon Henry has given up a career in modelling and acting to pursuit the world of buttons and knobs and through his latest releases he's certainly showing he's made a smart decision. Following up on the acclaim he's got for his first release 'Tell Me', Jon Henry is taking things to the next level with his newest production 'You're House'.
Boasting infectious House inspired beats, 'You're House' is off to a great start, setting the tone for what's to come. Mesmerising Conga rhythms provide a solid base for the funky Guitars to shine, whilst a deep bass progression enhances the lower end of the frequency spectrum. Terry Longmore's vocals provide a silky touch to the single, whilst helping the build-up towards the up-lifting, catchy chorus. Jon Henry devises a subby breakdown to strip energy levels back, whilst putting the funky elements in the spotlight once more. The track starts moving towards a further ascension, later transcending into another much awaited chorus, before heading towards a mellow conclusion.
'You're House' is the second release on Jon Henry's recently established imprint House Of Henry. The London based label is still in its early stages, however it's already offering some quality music, setting the path for many more to come in the months ahead. 'Tell Me' and 'You're House' provided an outstanding start for House Of Henry, setting very high standards for future releases.