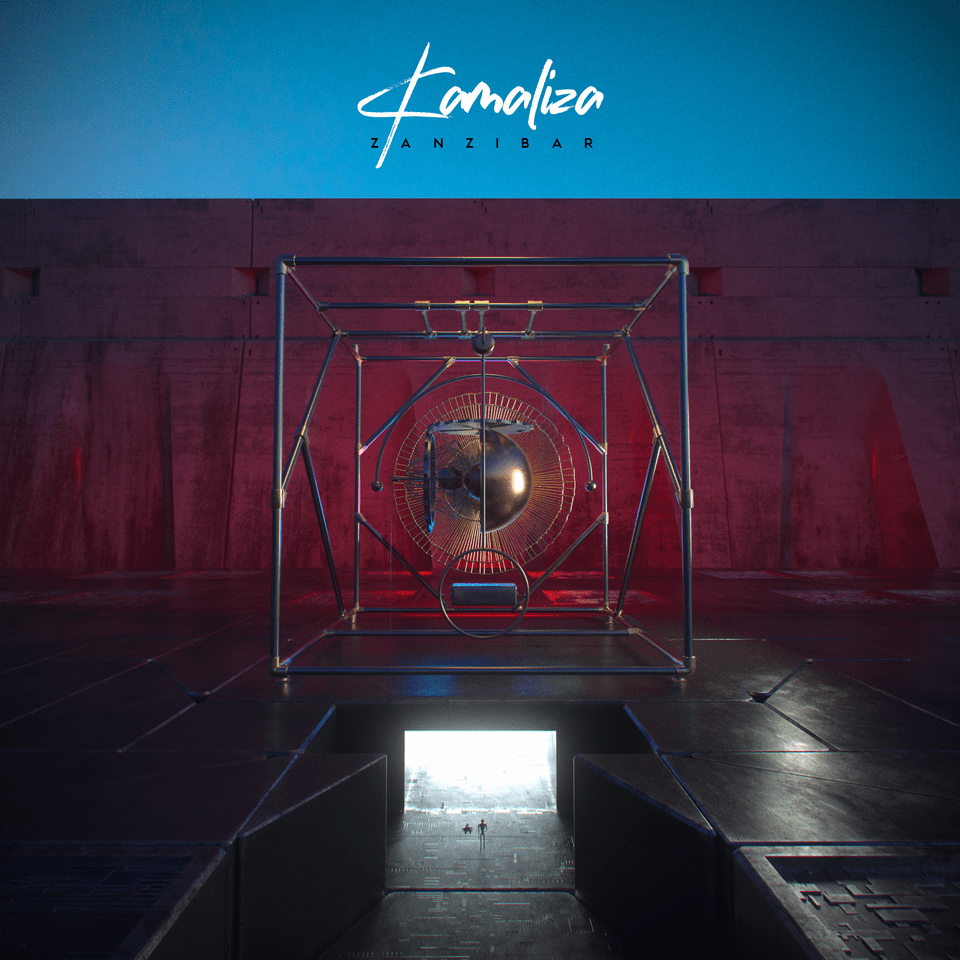 Kamaliza - Zanzibar
Sydney artist Kamaliza has released a rather powerful and lyrically charged track called 'Zanzibar'.

Having decided to quit his office job and pursue music full time, Kamaliza is wide-eyed and ready for whatever the future holds.

Inspiration is key when creating music and that was no exception for Kamaliza as he wrote this song.

"I woke up feeling extra inspired one morning in mid-January this year. It took me about five hours to complete the bulk of the song; when a song writes itself so quickly it's usually a great sign. Most importantly is that I felt so emotionally connected to the song," he said.

Beginning with a whimsical flow of R&B electronica, the song develops into a multi-layered work of rich productions coloured in with percussive rhythms and scorching synths.

"I used a mixture of software and hardware to get it done and recorded it in my home studio in Western Sydney. I played the song a couple of days later at my first gig under Kamaliza and it got such a great response, so that added fuel for me to polish the song," he said.

Given Kamaliza's recent career change, there's no wonder the song blossomed from personal experience and feelings.

"The song is about taking the next step in the direction you feel you were destined for, even if that means saying goodbye to those that you care about. I believe there are unknown forces that guide us; in this tangible world of science and fact, it's the unknown that I'm learning to trust."
"I've come to realize that although fear is a necessary, evolutionary response, if you let it get in the way of your focus it can cripple you. However, when a healthy amount of fear sits parallel with passion and reverence for your chosen field, it's a winning combination. 'Zanzibar' aims to capture that feeling," he said.

To compliment the track, Kamaliza teamed up with Cape & Monocle to create a narrative-based video that continued on from their previous project 'Zermatt'.

"There was a scene where a robot was used. We wanted to build off that scene and this time create a narrative to go along with it. The story takes place in a post-apocalyptic world where technology has consumed society entirely. Our main character is a robot searching for something that has been missing from their life," he said.

Before Kamaliza delves head on into music, he is off to Tanzania where his father is from, coastal Island Zanzibar, and then a three-month trek around Europe. Talk about living.

No doubt his travels will make for some great experiences, and open him up to a world of musical inspiration. In the meantime, 'Zanzibar' will be coming to Spotify & iTunes soon.
Watch:
https://youtu.be/4-aVY9nzfdk

Socials:
https://www.facebook.com/kamalizamusic/
http://www.soundcloud.com/kamaliza
https://twitter.com/Kamaliza
https://www.instagram.com/kamalizamusic