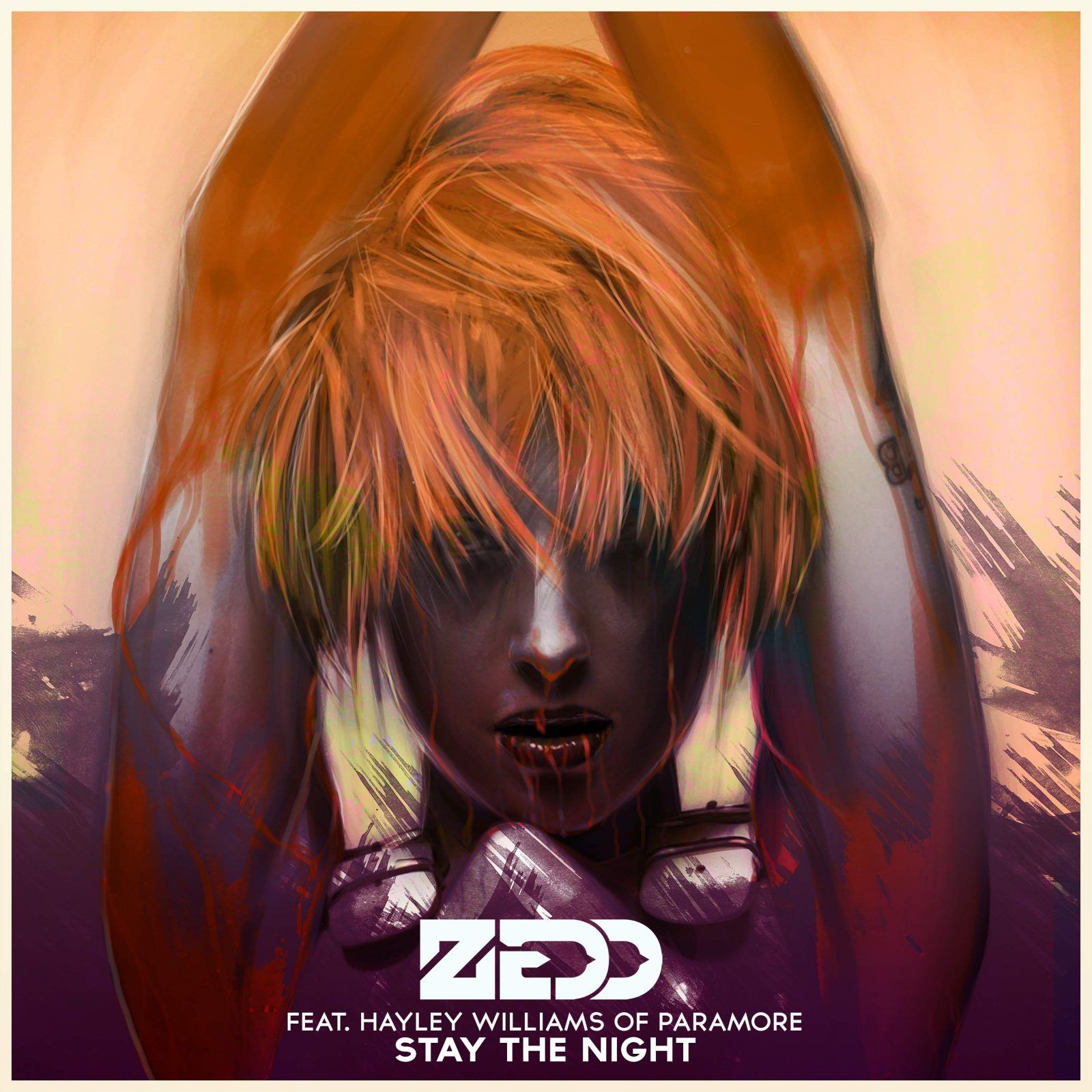 ZEDD – Stay The Night
Prodigal German producer ZEDD is set to release his single 'Stay The Night' featuring Hayley Williams of Paramore, in the UK. Already a certified hit across the Atlantic in the US, the single is the follow-up to the title track from his acclaimed debut album 'Clarity', which was released early this year, and will feature on the new Deluxe Edition of the album when it is released in the UK on 17th February.
Building upon the foundations laid by his early singles, 'Clarity' featuring Foxes proved to be a watershed moment for the young artist. To date the single has sold over 2.5 million copies globally while amassing over 42 million views of the official video and recently winning a Grammy for 'Best Dance Recording'. The single brought ZEDD's music to the biggest audience yet, asserting his undeniable talent and burgeoning fan base.
Since its release in the US, 'Stay The Night' has quickly replicated that success, already clocking up over 250,000 downloads in the US alone. In two months, the official video has racked up an incredible 16 million views, a number which continues to build exponentially.
Showcasing both his production prowess and irrefutable songwriting flair, 'Stay The Night' is a powerful crossover anthem that delivers energy and emotion in equal measures. Perfectly complimenting Williams' impassioned vocal delivery, ZEDD's production is a fluidly crafted balance of poignant melodies and explosive synths.
The new single will undoubtedly continue ZEDD's meteoric rise to prominence. Emerging from the underground dance scene with a series of impressive productions and remixes for the likes of Skrillex, Black Eyed Peas and Fatboy Slim, he has gone on to take up production duties for some of the biggest artists in the world including Eva Simons, Justin Bieber and Lady Gaga while touring with Skrillex, deadmau5 and Lady Gaga to name just a few. Having recently completed a run of sold out UK headline shows; he is currently taking his 'Moments of Clarity' world tour across the US up until the end of 2013.
'Clarity Deluxe Edition' is due for release in the UK on 17th February 2014 and will include a number of additional tracks. As well as the new single 'Stay The Night' featuring Hayley Williams', the album's will include three more new songs; 'Push Play' featuring Miriam Bryant, ZEDD's remixes of Empire Of the Sun 'Alive' and Skrillex & The Doors 'Breakin' A Sweat'.

For more info on ZEDD, please visit:
http://www.zedd.net/
https://www.facebook.com/Zedd
https://twitter.com/Zedd
https://soundcloud.com/zedd
https://www.youtube.com/user/ZEDDVEVO