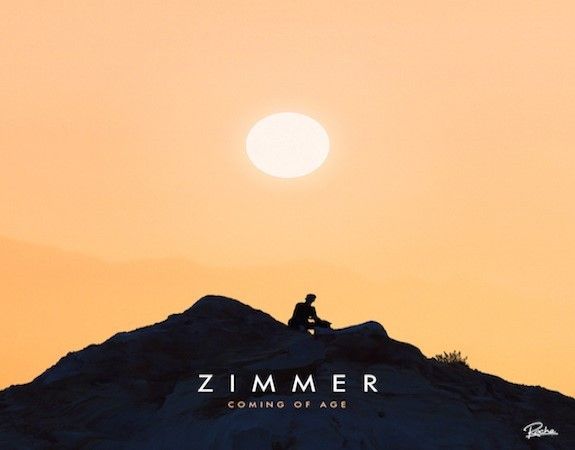 Zimmer - ZIMMER – HEARTBREAK REPUTATION
In the wake of his debut single "Escape" (featuring Emilie Adams) – that reached #2 on Hype Machine – and in anticipation of his new EP, French producer Zimmer releases his new track, "Heartbreak Reputation", through Roche Musique.

Featuring a strong performance from Los Angeles based vocalist Polina, the new single takes fans on a colorful journey into Zimmer's cinematic cosmic-house world. The majestic vocals, pulsating chords and crisp beat create contrasting textures, stamping "Heartbreak Reputation" with an original blend of blissful climax and nostalgia. It marks a new turn in Zimmer's music, with a new deeper, more mature sound.

"This song is probably deeper than my usual sounds, with lots of space. It's definitely more nostalgic, but it eventually becomes a bit more euphoric later on." – Zimmer

Zimmer has been demanding the attention of the blogosphere for a few years now with his chill take on house and viral remixes of MØ, Brooke Fraser, and Moon Boots to name but a few. Not only bringing his Parisian and Californian roots to everything he touches, Zimmer has been has also been bringing his signature sound to festivals such as Calvi on the Rocks and TBD Festival, as well as becoming a staple in the international DJ circuit. His ethereal songs exude vibes of sunshine, beach parties, and warm breezes, which makes summer the perfect time to unleash "Heartbreak Reputation".

This fresh groove is a second glimpse into what is to come on the 4-track EP, "Coming of Age", expected on July 10. With new tracks in the pipeline and a busy summer festival schedule lined up, Zimmer is poised to take his place among the most influential DJ/producers of 2015.