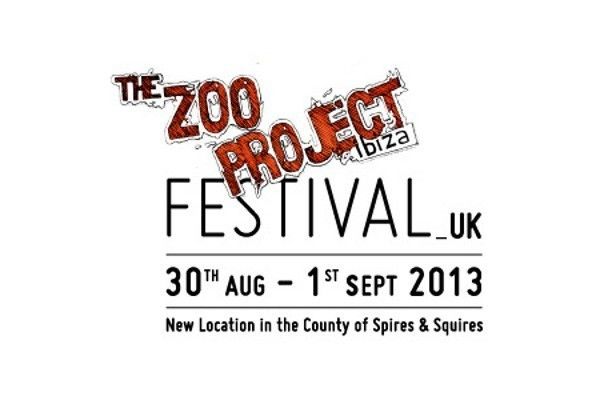 Zoo Project Festival Moves Venue
Zoo Project Festival have announced a change of venue for their 2013 event
Official Statement from the festival:
"We decided to tell you all about the positive and exciting parts of our new location rather than go into the longer fuller details, because we believe this is a strong move for the festival which will deliver everything and more previously on offer. On the other hand the past few weeks have been an emotional time for all of us in the Zoo team, so we fully understand this is not good news to those who bought tickets planning to attend the event in Kettering.
A move of venue under eight weeks before the event was not 100% our own choice, but as preparations went underway, increasing restrictions and restraints made it clear we just couldn't create the festival experience that we wanted and which you deserve. We even had to contemplate cancellation, which would have been hugely upsetting for all. Both ourselves, as we've worked so hard to build this over the past years, but more importantly to you, because you put trust in us to create a memorable weekend for everyone to go wild – which we will!
We searched alternative locations which could deliver everything we've promised without restraint! Thankfully we found Donington – a site that allows us to build our stages into a very similar forest setting, but also gives us a better license (through to 4am) with easy travel connections and the ability to sell 1, 2 and 3 day tickets.
So although not in the exact previously planned location, we will deliver the same incredible event with the added benefits mentioned above. Donington Park is a fantastic location and it's 59 miles north of Kettering, which was the closest we could find without compromising on all we wanted to achieve. If we didn't think this would be a step forward for all our festival goers then we wouldn't go through with it.
We see this has caused hassle for some, and as a gesture we will give each transactional ticket buyer a free 3-day ticket. We have planned to broadcast these tickets to all of the transactional buyers in the next week. If you wish to contact us about any further issues please email Josh who can personally assist you further – josh at thezooproject dot com
We hope that this goes a long way to show you that we're doing the right thing, and again can assure you that this festival will be everything you hoped it will be!"
Donington Park, being just 59 miles up the road, is even easier to access by air, rail or road. Just a few minutes drive from East Midlands International Airport, East Midlands Parkway Railway Station and Junction 23a of the M1, there will also be shuttle buses, so getting to the festival is a piece of cake.
More music, more play, more madness! This is 3 days of music, 16 hours per day, over 70 artists and 10 stage hosts. It's your last chance to grab 3-day tickets at £69! That price will go up as soon as 2-day and 1-day tickets are launched in a week's time. Remember you can set up your Wolf Pack deal now to keep your tickets at £69 until the end of the month.
For up-to-the-minute ticket, camping and line-up information visit http://www.thezooproject-festival.com
The line-up so far is: DJ Sneak b2b Derrick Carter b2b Mark Farina – Grandmaster Flash – Bonobo – MJ Cole -Joy Orbison – Boddika – James Zabiela -George Fitzgerald – Huxley – Midland -X-Press2 -Benjamin Damage (Live) – Spencer Parker – Maribou State – The Mountain People – T Williams-Jaymo& Andy George – Medlar – Greymatter – KRL -Acid Mondays – Evan Baggs – Francis Inferno Orchestra -Throwing Snow (Live) – Pedestrian – Michael James – Wolf DJs-Blackhall& Bookless – Funk E – Federico Grazzini – Defex – Milou – Tom Rankin – Richard Rowell – with more still TBA.