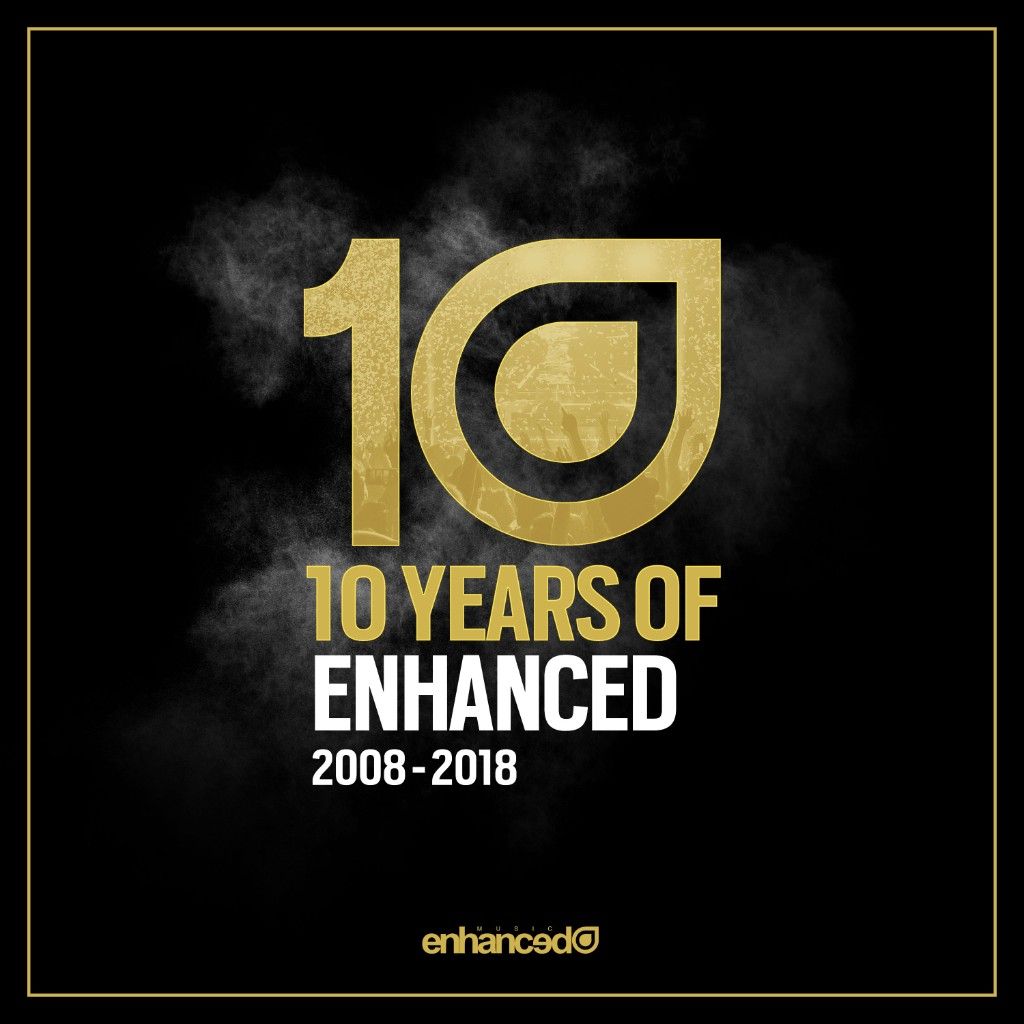 Various Artists - 10 Years of Enhanced 2008 – 2018
For 'the label that delivers tune, after tune' (Mixmag), the past decade has proved to be a whirlwind in upward fashion. From humble beginnings in the north of the UK, to its current base in London, Enhanced Music's rise has one continuous theme – its ability to sign & nurture ground-breaking talent.
Reaching its celebratory tenth year in 2018, Enhanced Music decided to take stock and reminisce over the previous decade. With a worldwide sold-out tour; glowing press praise from the likes of DJ Mag, limited edition merchandise and fan-first competitions, and now the veritable bible of Enhanced's biggest ever releases – the celebrations step up with the arrival of the label's most expansive compilation offering ever – '10 Years of Enhanced'.
For a label that's renowned for keeping with the times and has expanded both it's label roster and soundscape, ten years has borne a diverse range of truly memorable releases. '10 Years of Enhanced' draws on & celebrates this vibrant catalogue, cherry-picking the finest gems from the label's repertoire in an impressive 150-track collection that spans through classics, both old & new, from across the label group.
Part One of '10 Years of Enhanced' delivers a knockout collection of flagship imprint Enhanced Recordings' celebrated catalogue. Fronted by label co-owners Tritonal, the US-duo's meteoric rise alongside Enhanced's consistent, forward-thinking output has catapulted Enhanced Recordings into a name now exemplary in the industry. Cornerstone scene releases from Tritonal like; 'Blackout', 'Getaway', 'Now Or Never', 'Horizon' (with Seven Lions & Kill The Noise), 'Electric Glow', 'Anchor', 'Hung Up' & so many more all feature, whilst Enhanced Recordings' imposing family of artists in; BRKLYN, Sj, Noah Neiman, Disco Fries, Thomas Hayes, Ryos, Juventa, Estiva, Cuebrick, APEK, Shanahan, plus recent signings; Anki, Andy Bianchini, Felix Cartal, Arcando, Madison Mars & more bring their biggest hits on the label to the table in an expansive collection of Enhanced Recordings' far-reaching, vibrant contribution to modern dance music.
Part Two celebrates the label's roots with early inclusions from the likes of; Tritonal, Daniel Kandi, Estiva, Juventa, Temple One, Super8 & Tab, Suncatcher and others who kick-started the label's reputation for high quality, melodic anthems spearheaded by label founder Will Holland – Part Two showcases the star-studded, iconic releases that have remained, and with it, cemented Enhanced Music as a powerhouse within today's industry. From the definitive synths in 'Lifted' to the gilded vocals of 'Two To One' – this is where it all began.
For the third & final Part we step into Enhanced's illustrious Progressive history – the compilation's finale brings a humbling collection of releases from now superstar producers & purveyors of the tougher side of Trance on what's become one of the Progressive scene's undeniable frontrunners, Enhanced Progressive. Included are veteran names including the likes of; Arty, Audien, Steve Brian, Axis & Maor Levi through to the scene's modern light-bearers in; Matt Fax, SCHALA, Marcus Santoro, plus Diversion, Andrew Benson & others from the Colorize imprint. Enhanced's rich Progressive history joins recent signings to bring a powerhouse display of Enhanced's consistent influence in the world of Progressive.