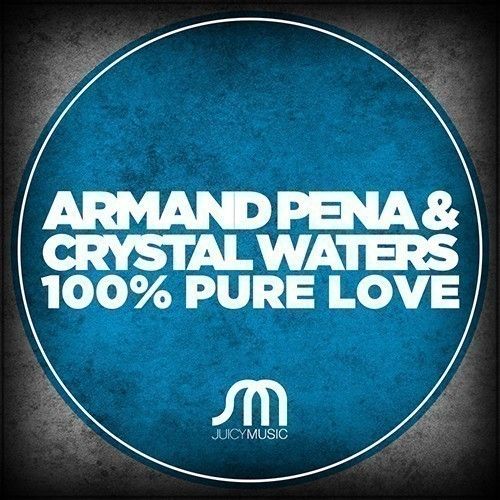 100% PURE LOVE
Armand Pena & Crystal Waters need no introduction. 100% Pure Love is one mighty sexy main room house music collaboration full of energy – a guaranteed floor filler! TUNE ALERT!!!!
Pena met Crystal a few years ago in Miami and reached out to Crystal to work on a record together, they along with Harry Romero & Who Da Funk created the massive 'BLOW' which came out on Eric Morrillo's seminal Subliminal label.
It was during that time that Armand started discussing with Crystal his love for her seminal track – '100% Pure Love' and about wanting to re create one of his all time favorite tracks. He sent Crystal his groove and soon enough Crystal replied wanting to fully collaborate. In fact, liking it so much she re recorded the vocals to fit his vibe!
You can hear the love & passion in Armand & Crystal's new version. As Crystal says 'Armand has a sound matched by no others!'
It is 100% floor filler!
Fast forward to their performance at the Electric Beach Festival at the Winter Music Conference where Crystal got the crowd fired up and going crazy, it was then that they knew they truly had a dance floor anthem on their hands!
Out on the 27th Oct with a huge tribal house Robbie Rivera Remix on Juicy
FOLLOW ARMAND PENA:
http://fb.com/armandpenaofficia
http://witter.com/armandpena
http://instagram.com/armandpena