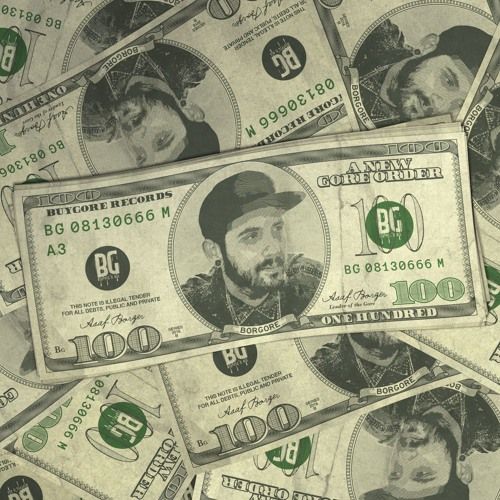 Borgore - 100s (Hundreds)
Dance music's favorite ruckus-conductor Borgore is showing off his bad-boy persona (and rapping skills) in his latest single "100s (Hundreds)," out today on Buygore Records.
The track exemplifies hip-hop's collision with electronic music, blending low-riding trap beats with producer Borgore's familiar slashing dubstep synths. Speaking out against the haters, Borgore lays down confident lyrics about his swagger and "Forbes" lifestyle with a surplus of models and of course plenty of hundred dollar bills.
The music video, which takes place at a 90's inspired golf course and country club, tells the story of ordinary people rising up against the 1% with Borgore leading the charge. On a mission to get revenge on two older conceited country clubbers who mistreated a young valet attendant, Borgore wreaks havoc across the stuffy club grounds, encountering other mishaps and stuck up elitists along the way. In classic Borgore fashion, the video is full of out-of-control shenanigans, sexy country club girls, cameos from social media stars Getter, Nick Colletti and Neels Visser, and an overall attitude reflective of the Buygore brand.
"I worked hard my whole life to get to the point where I am today. When I was in the Israeli army I spent a lot of time thinking about my dreams. This video is meant to show that no matter where you are today with hard work and focus you can do anything. It's important for me to remember where I came from and respect the hustle," Borgore says.
In addition to releasing more genre-bending music and fresh new collaborations, Borgore will spend his summer traversing the globe with performances in Spain, Italy, Belgium, Germany Austria and Hungary, as well as curating Buygore's first-ever festival stage at Escapade in Canada in addition to a second Buygore-branded stage at Electric Zoo.
CONNECT WITH BORGORE
https://www.facebook.com/Borgore
https://twitter.com/borgore
https://www.instagram.com/borgore/
http://therealborgore.com/snapchat/