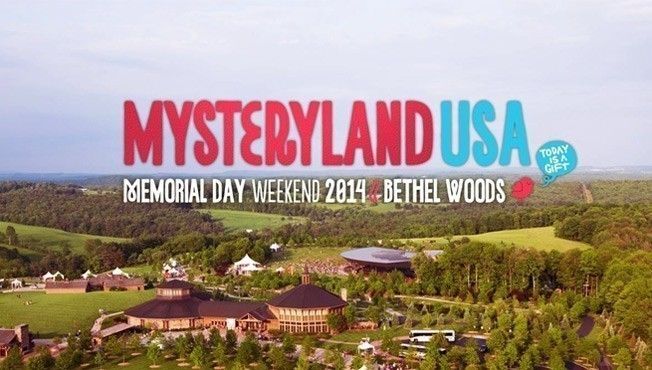 13 maart 2014 Mysteryland one of the world's greenest festivals
Mysteryland has been awarded a three-star Industry Green Certification by sustainability organization Julie's Bicycle. The three-star certification is the highest possible rating for sustainability in the creative, art, music and theatre industry. The festival was awarded the top certification in recognition of its efforts to reduce CO2 emissions, cut back on the amount of garbage and the positive impact it has on the area around the festival location.
The certification is in recognition of the sustainability drive Mysteryland kicked off four years ago. Mysteryland's ambition is to team up with its visitors, suppliers and partners to expand and refine its current sustainability strategy even further in the years ahead.
Festival Soul
Sustainability is a key issue for Mysteryland. Sustainability Manager Lyke Poortvliet: "No matter what we're doing, the Mysteryland organization always asks itself the same question: is this the most sustainable solution? So before, during and after the festival we run a whole range of projects to reduce the ecological impact of the festival and help to create a more sustainable future. We call this our Festival Soul."
Mysteryland Footprint
The festival aims to minimize its ecological footprint through a range of projects that have a positive impact on the (local) environment and community. Examples include Mysteryland's efforts to reduce energy consumption and the festival's recycling plan. Mysteryland also runs volunteer projects in collaboration with the 10,000 HOURS foundation and makes a concerted effort to find a healthy balance in the foods available to festival-goers. Mysteryland also makes sure visitors have access to free tap water during the festival.

About Julie's Bicycle
The Industry Green Certificate was developed by Julie's Bicycle, a not-for-profit organization aiming to make sustainability an intrinsic part of the creative industry. Some of the key issues the organization looks at are transport, the impact on the environment and the use of energy, waste and water. Julie's Bicycle uses a star-based certification system, with three-star certification being the highest possible accolade. In addition to Mysteryland, other festivals that meet the three-star standard include Welcome to the Future, Shambala, Latitude and Reading. www.juliesbicycle.com
About Mysteryland
Mysteryland is the world's longest-running dance festival. With a clear focus on talent, creativity and sustainability, the festival takes visitors to inspiring and surprising worlds where literally anything is possible. For the past 12 years, the festival has been held on the former Floriade terrain near Hoofddorp. The first international edition of Mysteryland was held in Chile in 2011. In May of this year, Mysteryland will make its US debut at the legendary Bethel Woods site, once home to Woodstock. Mysteryland is an ID&T concept. www.mysteryland.nl