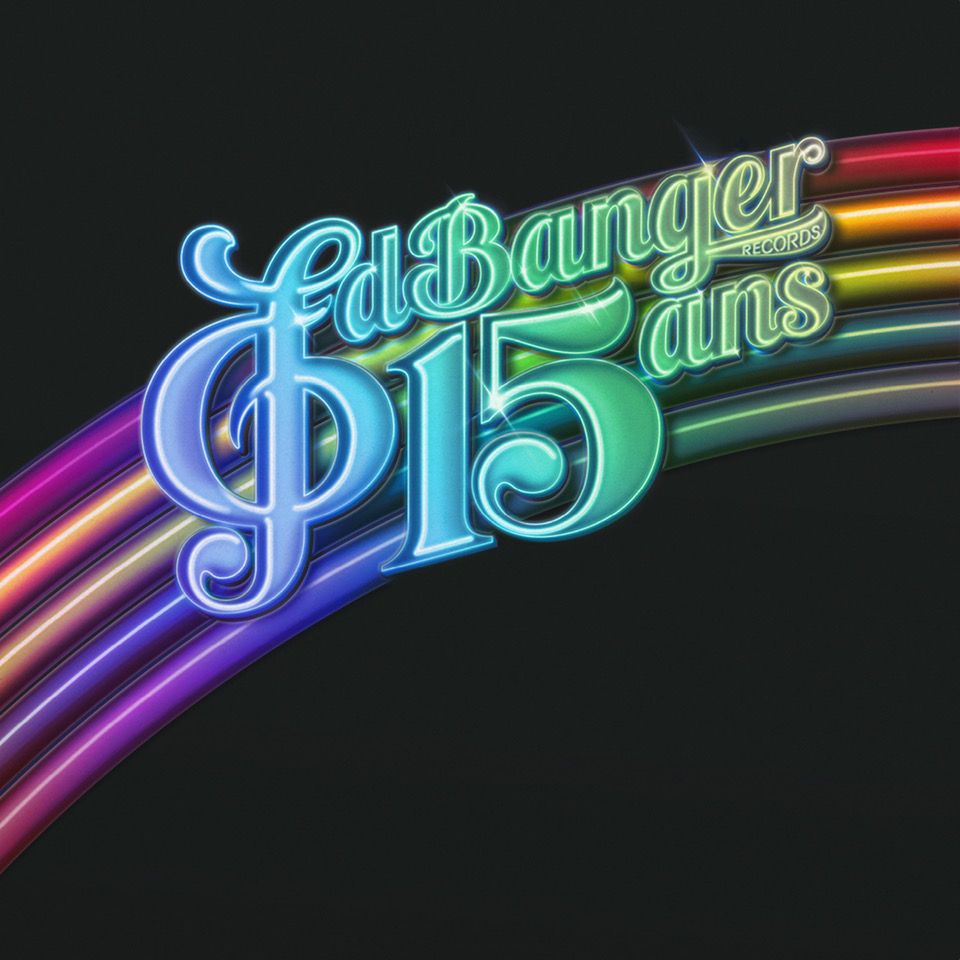 Various Artists - 15 Ans
Today Ed Banger Records unveils 15 Ans, an orchestral medley of Ed Banger's most loved tracks. From Justice to Mr. Oizo, from DJ Mehdi to SebastiAn, from Busy P to Breakbot, 15 Ans is performed entirely by the 70-piece Orchestre Lamoureux. A classical album which was made with no electronic hardware whatsoever, this 27-track masterpiece features Justice melodies confronting the rough sounds of SebastiAn reinterpreted with violins, Boston Bun house music and Breakbot funk revisited by ten horns. It is available across all streaming platforms alongside a beautiful limited-edition vinyl (double LP) as well as a CD and digital versions today.

To mark the release, Ed Banger have also shared a highlight reel of some of the best Ed Banger music videos over the past 15 years set to the orchestral version of Cassius' 'I Love You So', including classic videos such as Breakbot's 'Baby I'm Yours', DJ Mehdi's 'Signatune', Busy P's 'Genie', Boston Bun's 'Paris Groove' and Justice' 'Fire' – just to name a few.

Orchestra Lamoureux is conducted by the immensely talented Thomas Roussel, a close friend of Ed Banger label head Busy P. The full album was performed live in its' entirety at Grand Rex in Paris, in March of 2018.
15 years in electronic music. 100s of releases. 70 musicians on stage. 1 conductor.
Tracklist
Star Tripper / Back For More (Breakbot)
Fantasy / By Your Side (Breakbot)
Baby I'm Yours (Breakbot)
I <3 So (Cassius)
Intra / Tricycle Express (Mr. Oizo)
Hand In The Fire (Mr. Oizo)
To Protect And Entertain / Pedrophilia (Busy P)
Genie (Busy P)
Pocket Piano (DJ Mehdi)
Tragicomehdi / Signatune (DJ Mehdi)
Aulos (Vladimir Cauchemar)
Pop The Glock / Difficult (Uffie)
Paris Groove / Kinda Love / Metaman (Boston Bun / Borussia / Feadz)
Motor / Prime / Hudson River (SebastiAn)
Embody (SebastiAn)
Tetra (SebastiAn)
My Soul Is Like A Tree (Krazy Baldhead)
Jacques In The Box (Laurent Garnier)
Champions (Mr Flash)
Elevation / The Sun (Para One / Myd)
Genesis / Phantom / Phantom Part. II (Justice)
On'n'On (Justice)
Safe And Sound (Justice)
D.A.N.C.E. (Justice)
Canon / Alakazam ! / Horsepower (Justice)
Stress (Justice)
Waters Of Nazareth / We Are Your Friends (Justice)