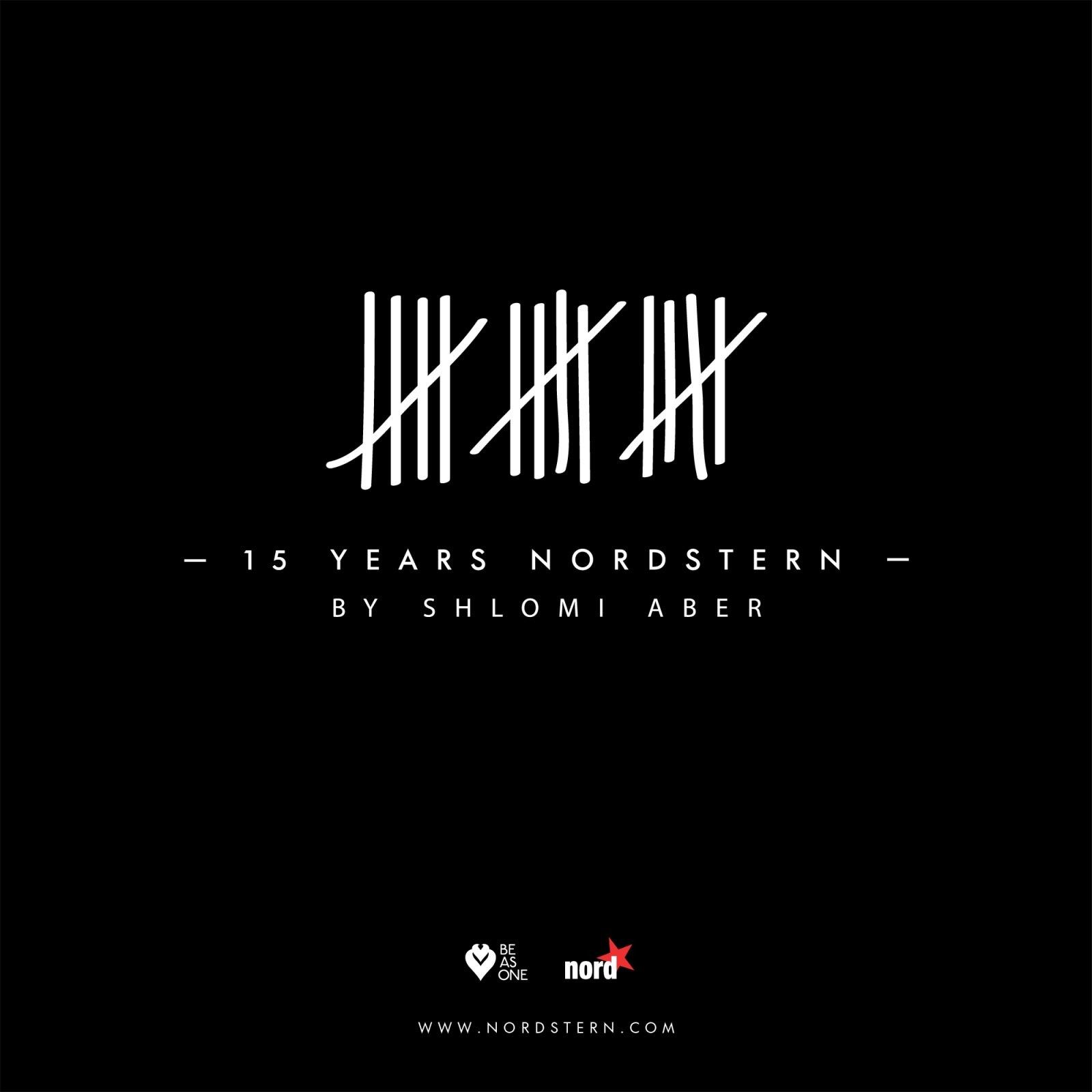 Shlomi Aber - 15 Years of Nordstern – Mixed by Shlomi Aber
Recognised as one of the main techno pioneers and influential artists of the recent time, Shlomi has the kind of impact usually reserved for inbound meteors, the reason for which is buried in a ground swell of genre-defying appreciation and support. born and raised in Israel, Shlomi's personal approach, married with 15 years of production experience and over 20 years of djing, takes influence from Jazz, Funk, Minimal, Acid, and in particular the old school Detroit Techno movement.
Nordstern is Switzerland's most prestigious underground club and a 3 times winner for Switzerland's best club at the Swiss nightlife awards. this year Nordstern celebrates its 15th anniversary, with a rough techno mix cd by our long time friend and club favourite Shlomi Aber.
Shlomi's worldwide success granted some prestigious rewards and Nominations as "best newcomer" in 2005, "producer and track of the year" in 2007, "Beatport's artists of the year" in 2008, Worldwide " DJ Awards nomination" and a well-respected recent "Best Techno Dj 2014" award winning at the " Sankeys Ibiza " Dj Awards. These and more placed Shlomi in the first tier of electronic music artists, headlining every prestigious club, festival or venue worldwide.
"I'm very excited and humbled to be part of this project, not only because yet again I have the opportunity to collect some of my favourite and most played music of recent times into one driving mix, but also because of the big influence the Nordstern club had on my career as a DJ and musician." – Shlomi Aber
asd
Track List:
1 KEPLER 61 – B – ASTRID SPITTERS
2 CHEVEL – OBERDAN MALL – NON SERIES
3 STEVE O'SULLIVAN – UNTITLED 3 – SUSHITECH RECORDS
4 AVION – ERA (THOMAS HESSLER REMIX) – CROSSING
5 AFROZOID – FLICKERING (MYLES SERGE REMIX) – VALVULA RECORDS
6 MARKUS SUCKUT – WATCHING THE SUNSET II – BE AS ONE
7 MARCO FARAONE – RESTRICTIONS – BE AS ONE
8 WIRE – CONTRAST – MORD
9 MARCO EFFE – LEADING THEORIES – PRISM
10 JOACHIM SPIETH – DOT – CREDO
11 DJ HYPERACTIVE – VENUS (TRUNCATE REMIX) – CLR
12 MUUI – BUETT (RAY KAJIOKA REMIX ) – PARANOID DANCER
13 TENSAL – RITUAL IV – OWNLIFE
14 SETAOC MASS SK11 – SK ELEVEN
15 ENTRO SENESTRE – DOHC WT RECORDS
16 MARKUS SUCKUT – WATCHING THE SUNSET I – BE AS ONE
17 ILARIO ALICANTE – THEORY OF PATH – PUSHMASTERS DISC
18 SHLOMI ABER – GOING DISTANCE – BE AS ONE
19 D-IX – SIMI FOR LU – LACK