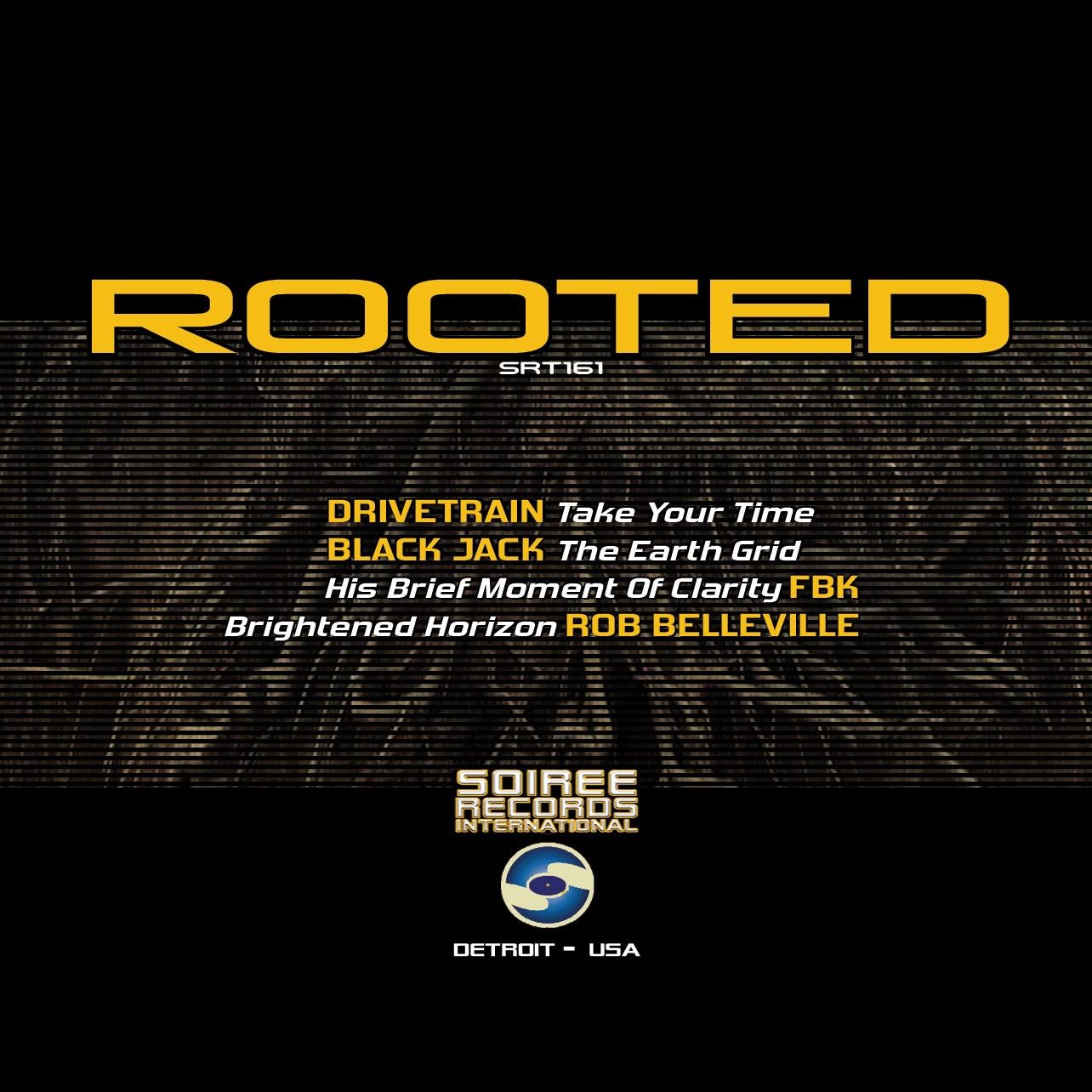 Various - 'Rooted' EP (Soiree Records International)
Featured: Four bona fide artists, accomplished and historically rooted deep in the underground.
DRIVETRAIN (Detroit, USA) – 'Take Your Time': A groove which the dancefloor simply cannot deny. Derrick Thompson unleashes a bewitching bass line atop a relentlessly galvanizing drum track. Flavourful female vocal samples raise the energy to maximum capacity.
BLACK JACK (Aberdeen, Scotland) – 'The Earth Grid': Moving just a little deeper, the melody of rich chords and pads guide the constant pulsating bass with effeminate whispers chanting through the occasional twisting synth refrain.
FBK (Columbus, USA) – 'His Brief Moment Of Clarity': Boosting the tempo just a tad, a herculean debut production which intelligently punches and stabs dynamic waves of rhythmic sound patterns of perpetual electronic motion.
ROB BELLEVILLE (Soest, Netherlands) – 'Brightened Horizon': A first offering on Soiree Records, spontaneously spotlighting late night ambience. Percussions swing to the bounce of the bass riff as the keyboards chime the infectious theme.
Rooted and grounded deep.

TRACKLIST:
1. DRIVETRAIN – 'TAKE YOUR TIME'
2. BLACK JACK 'THE EARTH GRID'
3. FBK – 'HIS BRIEF MOMENT OF CLARITY
4. ROB BELLEVILLE – 'BRIGHTENED HORIZON'