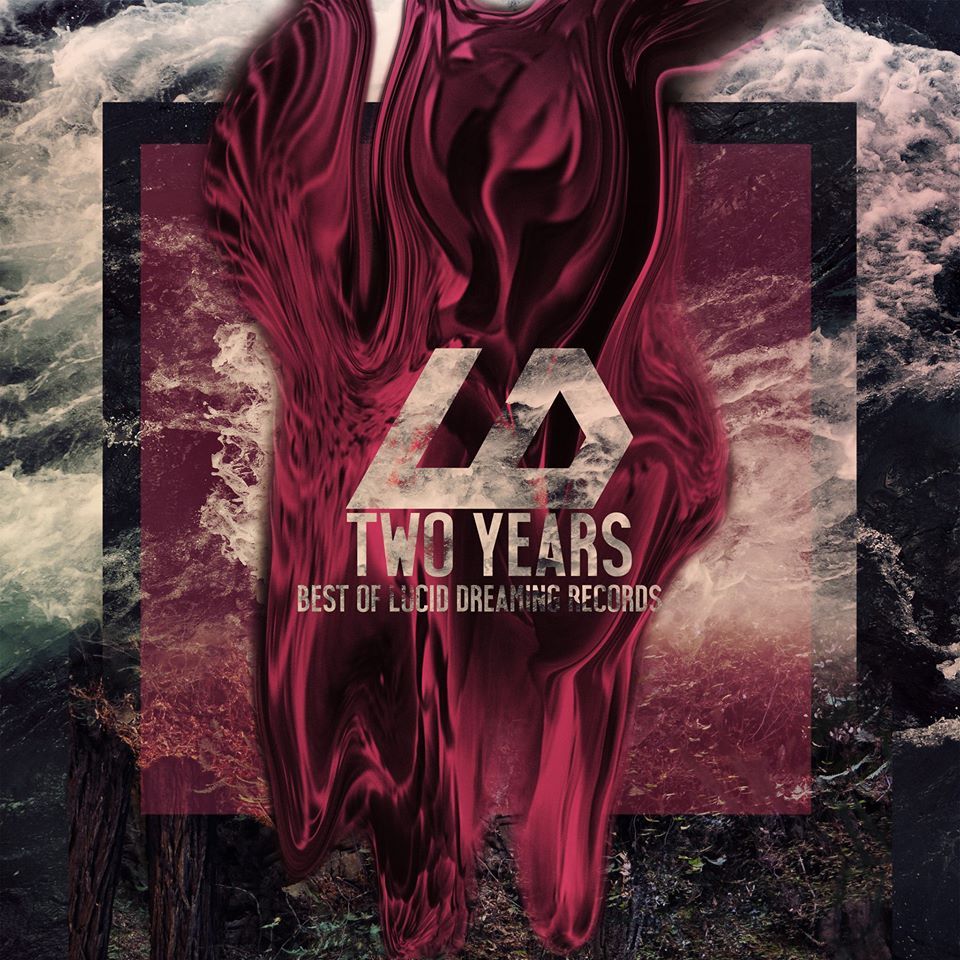 2 Years – The Best of Lucid Dreaming Records
29-track package looks back at the first two years of Perth-based label, showcasing its best releases as it works on game-changing third year
Perth, Australia-based house & techno label, Lucid Dreaming Records, has released a two-year sampler that features no less then 29 of the label's best releases since its inception in 2011.
This sampler takes a look back at the past two years of Lucid Dreaming Records and some of the label's personal highlights. It also features a 2014 Re-rub edit of Flex Cop's brilliantly emotive deep house cut, 'I Been Looking', along with a previously unreleased bonus track from label boss Aarin Fraser himself. Entitled 'The Morning After', the track was written over two years ago around the time LDR was established.
"A seed was planted many years ago, a seed that grew into an idea that gave birth to an eclectic record label run out of the most remote city in the world,' explains Aarin. "The idea was to discover super talented musicians and give them a platform to release their sound, and to work with some of the world's best producers to create a truly unique label that has never been restricted by a specific genre. And that's exactly what LDR has done."
Respected electronic music journalist, Will Sumsuch, adds: "'The sampler: 'Two Years – The Best of Lucid Dreaming Records' celebrates the sound of the label so far. It seems necessary to document growth, nail your colours to the mast: "I did this when I was here".
"'The Best of LDR' neatly encapsulates and displays the pace and depth of the new age. A lot has happened for them in two years but a lot has happened for everyone. The heads nodding with change work without restrictions or comparative. Lucid Dreaming Records seems entirely aware progress promotes itself. Stand back and clap your attempts to catch up and you'll only be further behind. LDR see progress as a maxim, not a way to one.
"The label seems to insist on paving the next step before taking the one prior. It's this ethos and the consequent methods that brought Lucid Dreaming Records to my attention and they'll take the same route to the next man, I'm sure."
An interview with Aarin Fraser, founder of LDR…
What were your reasons for starting the label?
There were many contributing factors to starting LDR. The main reason for me was to uncover untouched talent and release their sounds. Also, I always had such an eclectic taste in music and wanted to show that you can run a diverse underground label and still maintain a certain ethos.
What sort of music were you listening to back then?
Ah I listen to everything all the time. I guess when I started the label it was a lot of melodic techno and house, some Progressive and trendy house also known as "deep house"
What qualities did you pledge to always have present in the music you released?
It needs to be cool, dark at times (I wish it could be all the time) and above all just quality 4/4, regardless of genre or the name of the artist.
Did you find it tough to get going at the beginning – or at any point since the label's launch? If so, tell us how you managed to keep going.
It's always tough; it's always a battle. I've spent thousands on the label, not to mention the time that's gone into it but, yeah, the start was particularly tough, especially when you have a vision and a kind of sound you want to pursue. Its hard finding producers that share the vision. I've also run into plenty of issues regarding distribution and getting our art to a standard that I am 100% happy with.
What's the trick to managing such a consistent release schedule?
Patience, time and effort. Owning a label is a waiting game – you're always waiting on tracks to be finished, mastered, remixed, not to mention the artwork. But if you can be patient, the rewards are there.
What effect has your location had on the label?
Exposure. Mainly exposure ¬– many of our artists are from all over the globe, which is cool, but I think its always going to be an uphill battle when we are not in Europe.
But I love where I live, and I think its kind of romantic and cool that LDR is run out of the most remote city in the world.
Is Perth an inspiration in any way? Do you think it has shaped the label at all?
Umm, Perth is definitely inspirational, in the way that over here there are so many talented artists in all shapes and forms; so many guys actually killing it in whatever they chose to do, representing Perth in a big way.
Seeing others striving for their goals and achieving them keeps me wanting to achieve more for the label, and for myself.
What's been your biggest achievement to date?
There are so many, I think reaching two years and looking back on the label is one of the biggest and most rewarding achievements to date. To see how far the label has come and to know where it is heading.
Also Flex Cop. I started the label working with this guy under another alias. He is very particular and it took him a long time to find his feet, but his work ethic and attention to detail have seen him go from strength to strength. He is and has been one of my No.1 guys and to see him go from where he started to where he is now for me is a massive achievement.
Which releases are most memorable for you and why?
Ahhh Flex Cop – 'I Been Looking' EP and Lee M Kelsall – 'Transition'. I have so many amazing memories around the time when these were getting released, it really evokes a lot of emotion for me and I love the tracks still to this day.
Also, the entire 'Endless Summer Sampler'. Every track on that is something special. I often play the entire sampler at home on a Friday afternoon. It's got all the right ingredients to get you in the mood for the weekend.
Last but not least, the EPs by Feft and Bob Gravity, which signified a sort of turning point for the label, and the production from these guys is super slick.
What inspires your choice of artwork?
The first 15 releases are actual pictures taken at our Lucid Dreaming events; they have been warped and distorted to look the way they do now. I thought it was really cool to have the events present in the art – it gives it a lot more meaning.
Now I have recruited a world-class artist – Carolina Nino – to take care of the next 15 releases. I found her on Behance and I am absolutely in awe of her work. I am really excited to start sharing more of her cover art.
What direction is the label heading in with the forthcoming EP by SIS, do you think?
A more mature direction; more focus on a desired sound. Though that sound may be broad, I still have an overall vision of where the label is spearheaded toward. Hopefully this year will see that vision evolve and take shape.
Where do you think the label will be in another two years?
In two years I would like all our artists to excel and grow with the label. I'd like LDR to become more established in the scene and to have a more distinct sound.