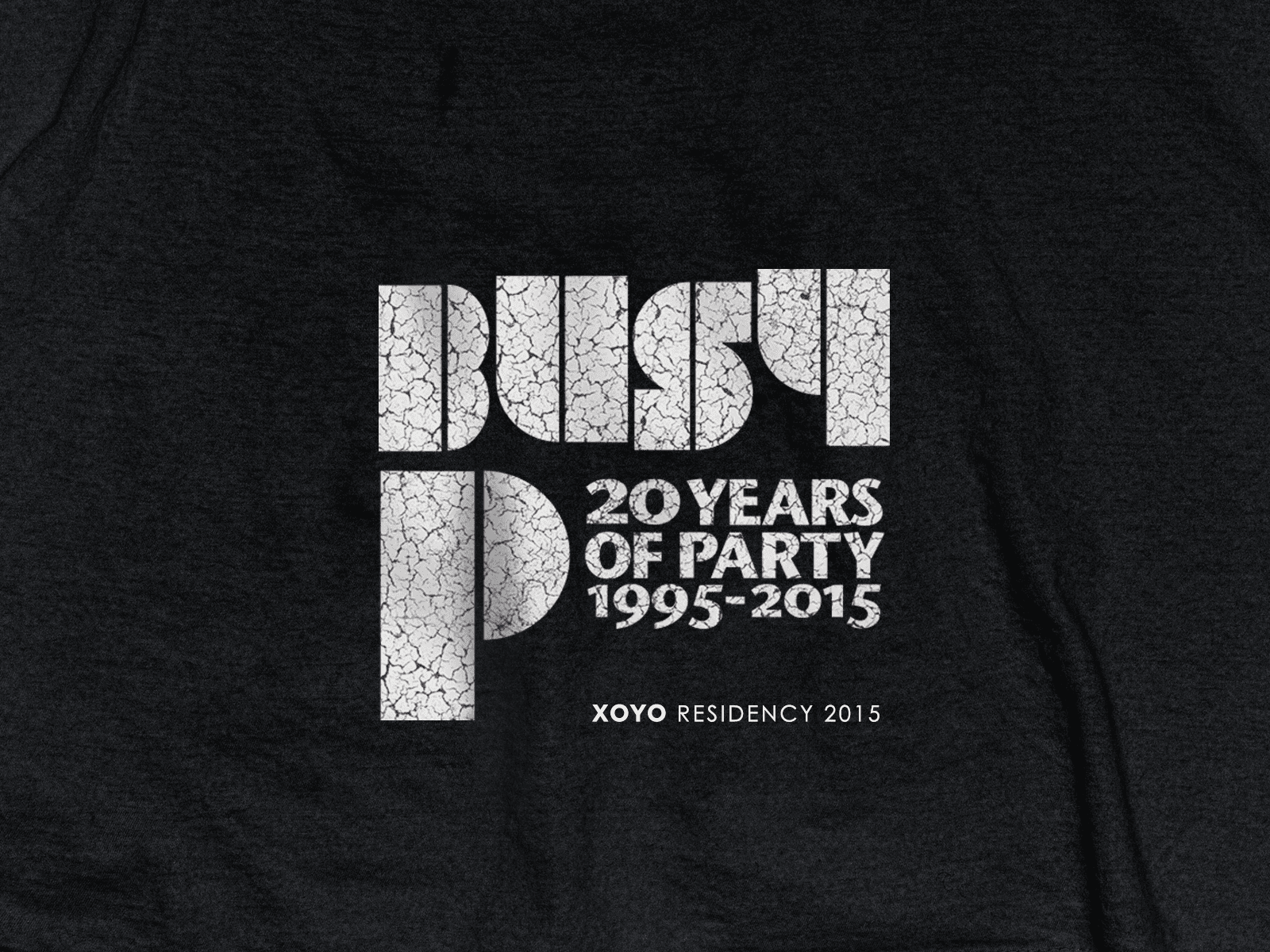 20 Years of Party with Busy P
XOYO is proud to announce the legendary Busy P will become the club's fourth quarter resident in 2015.

Across October, November and December, Pedro Winter aka Busy P will play every Saturday at XOYO as he presents his 20 Years of Party.

He'll become the first Frenchman to take on a residency in the UK since Laurent Garnier at Manchester's Hacienda (who coincidentally went under the name of DJ Pedro at the time) – and we can't wait.

Described as a modern day Malcom McLaren, Pedro Winter managed arguably one of the biggest dance acts of all time, Daft Punk. From then he went onto launch Ed Banger Records in 2003, a globally influential label who've continued to push and support some of the world's most-loved artists (check Justice, Breakbot, Cassius, DJ Mehdi, Mr Oizo…). Straddling electro, disco, rock and hip-hop, Ed Banger was a gateway to electronic music for a generation.

Never failing to bring the fun, Pedro's also crafted his talent as a standalone DJ and producer. Touring the world, he's the man behind dance floor heavyweights like 'Still Busy' and notable remixes for the likes of Kraftwerk.

Dedicating 20 years of his life to the party, to music that means so much to so many; it's an honor to be able to celebrate Busy P's career and profound contribution in this way.

A change of course for the residency series, we're beyond excited to welcome one of our heroes to take the reins. Hold tight for full line-up announcements (we promise you won't be disappointed) on Tuesday 1st September.
XOYO proudly presents our fourth resident of 2015… Watch the video to find out who…Sign-up for pre-sales here: http://20yearsofparty.com/

Posted by XOYO on Wednesday, 19 August 2015
XOYO residency series: BUSY P PRESENTS 20 YEARS OF PARTY
Video: 20 Years of Party
Dates: Saturday 4th October – Saturday 19th December
Address: 32-37 Cowper Street, EC2A 4AP
Time: 9pm-4am
Pre-sale ticket sign-up: www.20yearsofParty.com