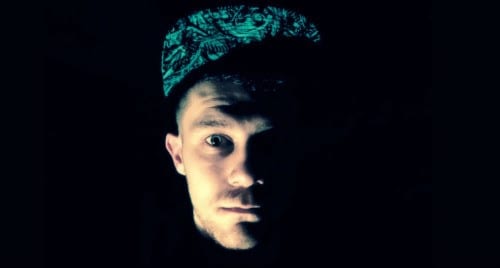 Mowbz announced as Relentless Here To Be Heard competition winner
South East London bass enthusiast Mowbz has been announced as winner of the Relentless presents Here To Be Heard DJ talent competition, having beaten hundreds of other entrants, impressed judges Modestep and won a public vote. Now the DJ, whose style incorporates dubstep, breaks, trap, drum'n'bass and house, is set to support Modestep on the Relentless Stage at Leeds festival next weekend.
Mowbz – aka Luke Mowberry – spent a day in the Relentless Studio with competition mentors and electronic-rock pioneers before winning a public vote against four other finalists. A money-can't-buy opportunity to play to thousands of music fans and revellers at the world-renowned Leeds festival, this is a massive opportunity for Mowbz: "I was overwhelmed by the amount of support I received during the voting stage and all the kind words I've received from everybody.
"This is literally the stuff dreams are made of! I finally get the chance to get a crowd of thousands moving! I still can't wrap my head around the number of people that's going to be in front of me when I look up! Thank you to everyone who voted for me and all of my family and friends for helping me out. Thank you to Relentless for the opportunity, and thank you Modestep for choosing my mix!"
Created to give acts additional exposure to be recognised, Here to be Heard was designed to support those that have the energy, commitment and passion to Be Relentless. Alongside the DJ competition, the band competition was launched with Everything Everything, and won by London quintet Hunck.
Modestep on selecting Mowbz: "We were looking for original flare and stand-out mixes, but not any genre in particular. We can't wait to see the winner play live at Leeds and help us shut down the festival in style on Sunday night."
Visit http://relentlesshtbh.com/mowbzwins to listen to Mowbz's winning mix.