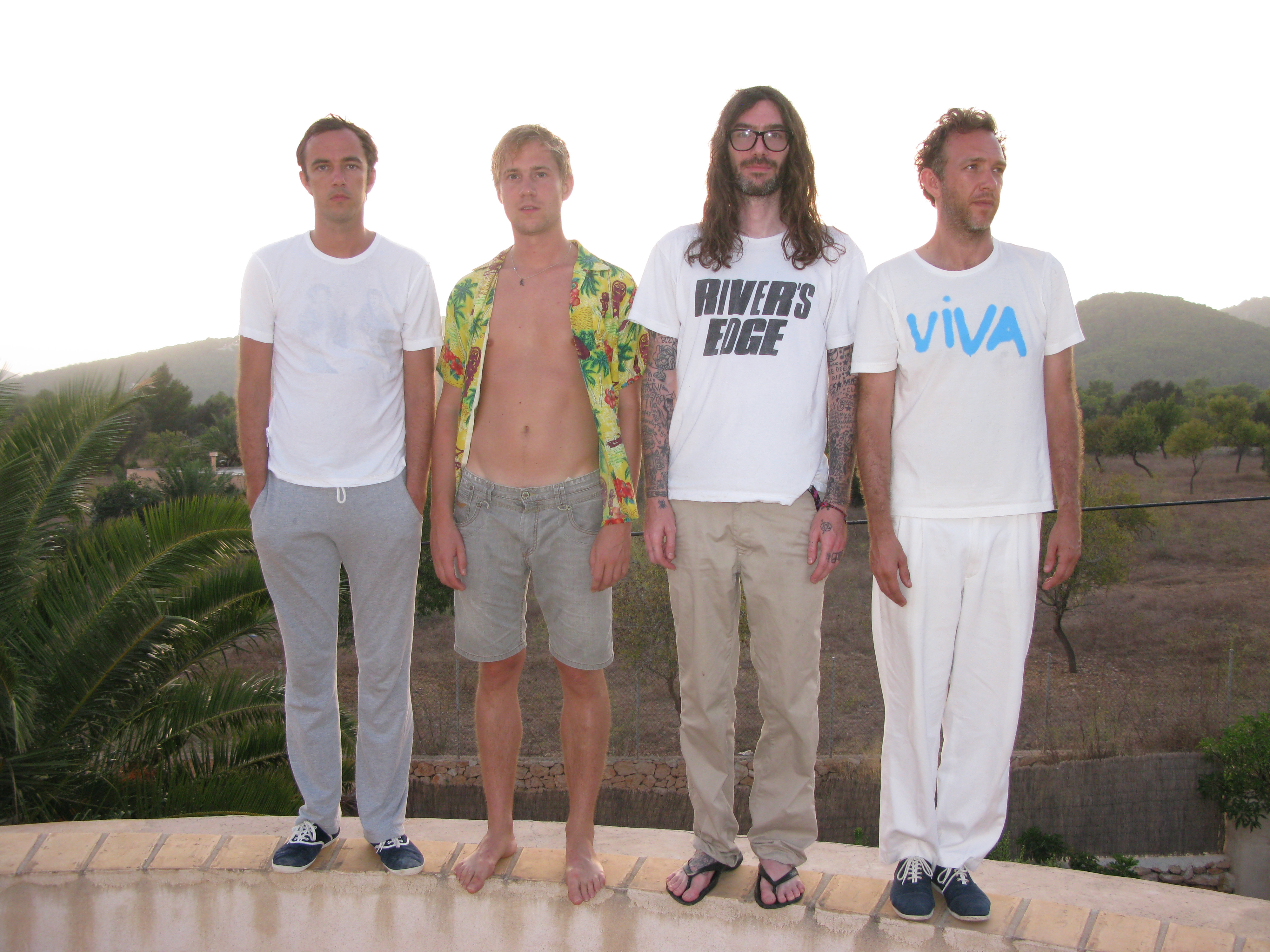 Die Verboten - 2007
They say good things come to those that wait. At least that's certainly the case of Die Verboten, the space rock outfit formed by David and Stephen Dewaele of Soulwax, Fergus "Fergadelic" Purcell and Henry Riton.

Born out of a mutual love for Krautrock, Die Verboten formed in 2007. In 2009 they released their debut EP Live in Eivissa (released via The Vinyl Factory and now selling for £100 on Discogs) and since then have largely been keeping fans and the internet on tenterhooks waiting for their next move, with only a handful isolated YouTube teaser videos to keep everyone guessing.

Today, we announce the release of their long-awaited debut LP, 2007. Written and recorded over an eight-year period and mixed in 2015, it will finally be released via Deewee on 30th October 2015.

2007 is the result of four of the most innovative minds in electronic music coming together to create five tracks of hazy cosmic disco. The LP is the epitome of classic German komische, with live drums, synths, percussion and a loose funk stretched out by fluid, slugged out grooves.

This is DEEWEE003 following the recent Klanken release.
TRACKLIST
DAFALGANGER // THE WHITE ISLAND // E40 // NACHT WINKEL //
AQUARIUS // LIVE IN EIVISSA (DIGITAL ONLY)