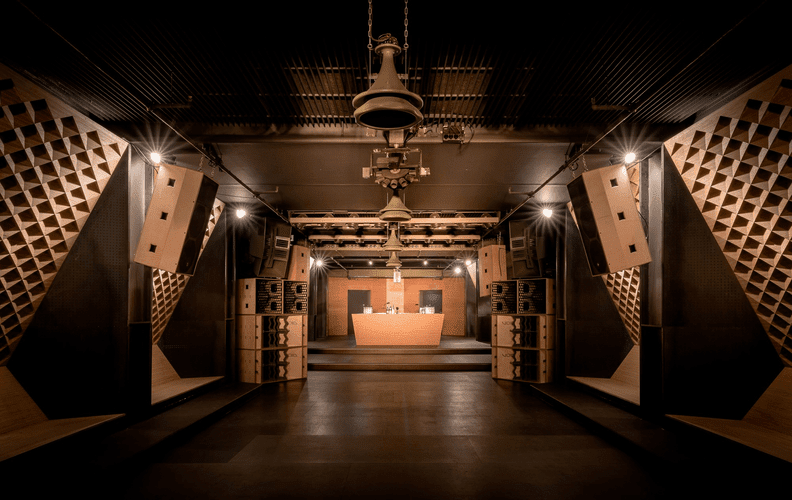 2020 Vision announce exit planet earth series and launch party – The Cause, London – March 27th
As the year 2020 approached we thought about how best to celebrate this iconic year for 20/20 Vision. We decided we needed to look forward and focus on the future. An idea started to form around leaving the past behind and taking a voyage of discovery into uncharted territory. We got together a selection of highly respected electronic music producers and asked them to imagine it was time to leave the planet and create a piece of music for their journey into space. It's time to exit planet earth.
The result is a series of various artist four track vinyl records released throughout 2020, featuring exclusive compositions, culminating in a full release album towards the end of the year. Each release is coded with it's own unique spot colour spectrum imprint starting with carbon. The first release features –
exit planet earth – carbon
The Hacker – Positif Négatif
214 – Testy Robot
Reedale Rise – Lux
Derek Carr – The Gap
There will also be a series of exit planet earth events with the launch in London taking place at The Cause.
March 27th
The Cause, London
The Hacker b2b Jensen Interceptor,
(playing together for the very first time)
Ralph Lawson,
Reedale Rise (live)
Kodah
The events will continue into different cities around the world joining forces with like minded crews and people with a local resident always on the line up. The first collaboration comes on the London launch at The Cause with Natural Selection's co-founder Kodah, who caught our attention with a series of excellently curated parties at Fold featuring; The Advent, Claro Intelecto, Annie Hall and Central Processing Unit among many others. Alongside on resident duties is 20/20 Vision founder Ralph Lawson who ventures into 2020 with a new selection of pure electronics exclusively curated for exit planet earth.
exit planet earth events will seek to push the boundaries and experiment with unique artist pairings and live shows. For the London launch we present the first ever back to back DJ session from The Hacker and Jensen Interceptor. Michel Amato aka The Hacker is a true pioneer of the electro and EBM scenes starting way back in the 1990s. He is best known for his long term collaboration with Miss Kittin that produced a series of killer releases for DJ Hell's International Gigolo records. Helena Hauff and Erol Alkan often mention The Hacker as an influence. We can't wait to watch the sparks fly as he's joined together with an Australian artist responsible for making a prolific run of great records on CPU, Cultivated Electronics and Lone Romantic – Jensen Interceptor.
The sessions live show comes courtesy of Liverpool based Reedale Rise who seemed to appear out of nowhere in the last few years despite spending years hoping his craft and sound for labels including fabric, 20/20 Vision and Assemble.
exit planet earth events will always feature unique visual performances from local and international artists.
Shortened Ticket Link: bit.ly/383hjIj
RA Event: www.residentadvisor.net/events/1386132
20/20 Vision Social Tags:
FB – @2020VisionRecordings
Twitter – @2020Visionlabel
Instagram – @2020vision_recordings