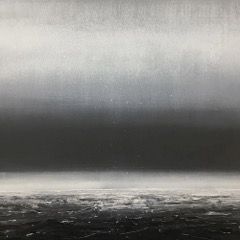 Third Son - 2042
Third Son's much-lauded October 2016 label debut 'Climb to the Sun' was the highlight of a fine vintage musical year. As one of electronic music's most creative talents, Joseph Thomas Price has already carved out a unique sound and style, further cementing him as one of the most exciting artists of the moment. A recent string of superb releases on Noir, Traum Schallplatten, Upon.You and his own Polymath imprint have now led him back to microcastle, to release his most bold and exciting project to date, the utterly engrossing artist showcase '2042'.
This new EP is an aural experiment that demands your full attention, and is the latest engaging, sensory experience from the musical mind of an artist whose talent knows no boundaries. Stylistically diverse over five compositions, Third Son strays from the path of the pure club track to freely explore a more leftfield techno/deep and experimental electronica palette. His journey-esque structures and evolving arrangements lend a visual, filmic element to his music, beautifully emotive and haunting in equal-measure. This is an artist who thrives on challenging people's perceptions, always moving forward.
Leading this latest opus is 'Udon', its swirling metronomic percussive intro fizzing with tension, as the track builds with swarming Moroder-esque synth parts, all held firmly in place with a thumping heartbeat kick and building towards a purring finale. Title track, '2042', rides on a backbone of stripped back, spacious, percussive experimentation and a growling groove, topped with daring detuned synth melodies – bold and distinctive in equal measure.
Third Son takes the journey deeper with the highly filmic 'Istanbul'. Brooding with the pulse of anticipation, this audio travelogue weaves a magical spell as snippets of indistinct voices call over subtle melodic motifs. The track wanders inexorably into the listener's subconscious with its subtle shades and tones. The sound-tracking of an imaginary film continues through 'The End (Parts I+II)', where metallic anvil percussion provides an evocative contrast to powerful synth swells and dramatic stabs, before diving into a deep abyss of jaw-droppingly dramatic ambient electronica, finally melting into the slo-mo synth euphoria of 'Eno'.
The '2042' EP isn't a short trip, this is an expansive adventure – one that can be revisited time and time again and never sound the same. It's capacious symphony of sounds, diverse style and expressive range will warm your heart, touch your soul and reach your deepest, most sensitive memories. With Third Son currently developing his live show to capture the drama and emotion presented here, the future for electronic music is looking like a very exciting prospect indeed.