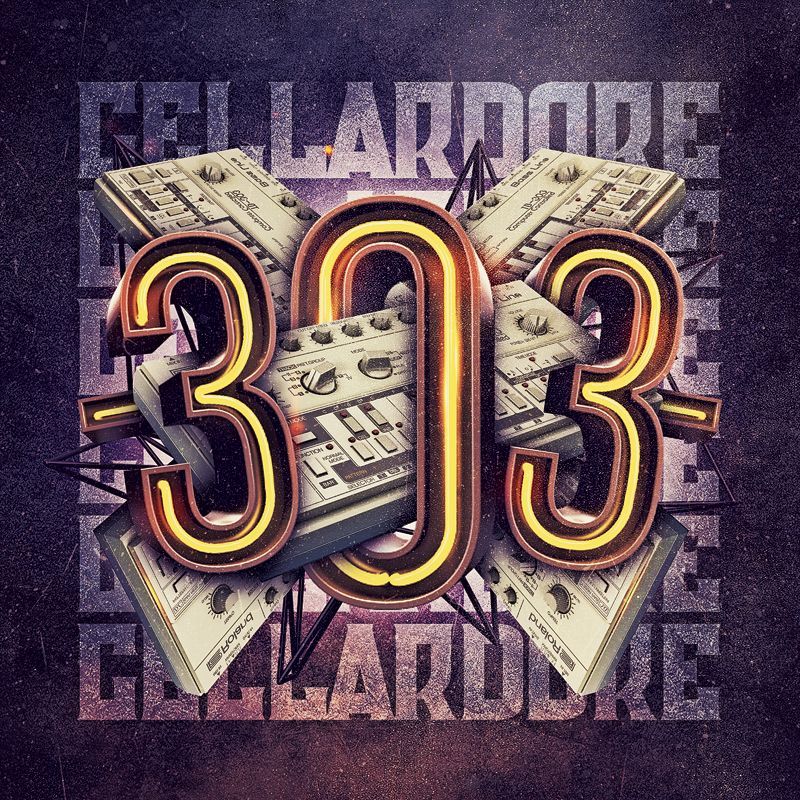 Celladore - 303
Slime welcomes Cellardore to the label for his first full release on the imprint with the '303' EP. Over the past few years the Bristolian producer has been tearing up clubs across the country and beyond with his energising amalgamation of garage, breaks and techno. Always experimenting with the defined boundaries of genres, he represents one of the freshest talents around in the current scene and proves that new and interesting forms of music can be generated from the template of garage.
'303' comes correct from the gate with a deadly garage jam that will be destined to destroy dancefloors everywhere regardless of genre affiliations. Dark and moody but packed full of funk, the gargantuan bassline propels the track forward with sinister intent across oscillating acid lines for something wholly unique within the UKG sound, merging elements of breaks and acid into the mix for a devastating kill-shot rhythm that will be a must for any discerning DJ.
'Back In The Day' sees the producer collaborate with two of the best garage MCs around in Marvel and Stavros for a nostalgic roll out that straps the flow of both lyricists onto a bubbling 2-step groove. Pure party vibes make this one sound like a forgotten classic from the golden era of UKG, but with fresh bars and a forward-thinking perspective bringing it bang up to date for the next generation of ravers.
'Freedom' brings fellow production powerhouse Mind Of A Dragon along for the ride with an incendiary collaboration that is an anthem in the making. Cinematic chords and soulful vocals create an ecstasy-drenched atmosphere that draws for the old skool rave sound before dropping into a future-proof garage roller that is close to perfection.
01. Cellardore – 303
02. Celladore – Back In The Day (feat. Marvel & Stavros)
03. Cellardore X Mind Of A Dragon – Freedom