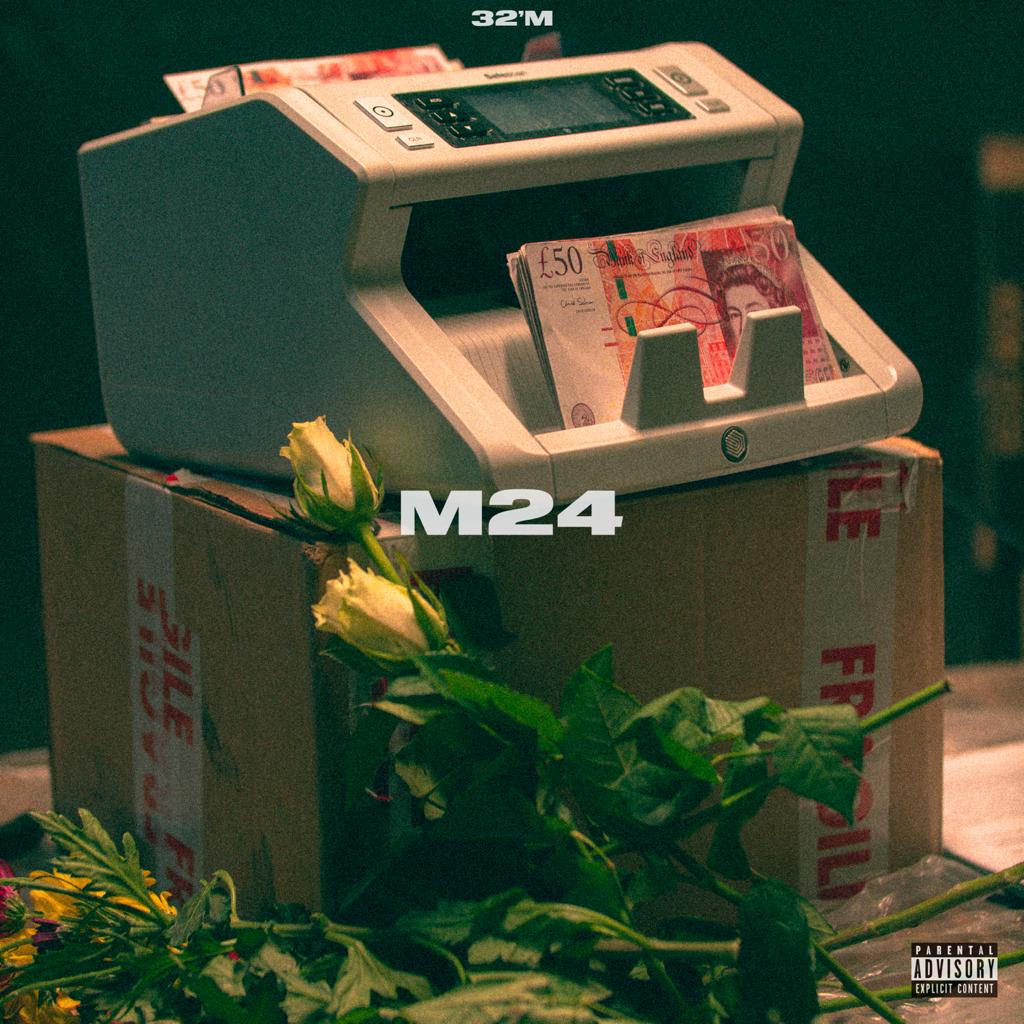 32'M reveals brand new single 'M24'
Incognito rapper 32'M (three two M) has built a veil of fascination around his profile with a run of homage-based music aimed at his peers. Catchy titles including 'J Hus', Headie One' and 'Headie One 2.0' sparked the initial interest of fans, whilst the content has kept them hooked and resulted in hundreds of thousands of views for the emerging star. Now that he's got our attention, 32'M embarks on the next phase of his career and delivers new single 'M24'.
Switching up the vibe for a fresh take on drill, 32'M edges away from the ominous, dark tones that he's favored on past drops but retains his intricate flows and substance for 'M24', alongside a playful twist. With confidence brimming and his clarity becoming more refined, 32'M's lyricism takes the front seat on the new single. Clever punchlines are delivered with quickfire flows that lap around the edges of a weighty hook that put 32'M into a new level of artistry. Partnered with clever visuals that see 32'M take on an acting role, 'M24' is a level up for the South London rap star.
Playful and considered with his artistic rollout, 32'M has created an extraordinary pathway into the industry. Highlighted by Joey Clipstar on his Hardest Bars freestyle series, alongside recent major names such as Giggs and Smoke Boys, 32'M has quickly built a profile amongst the major hitters in the scene and retained a strong following via platforms such as Link Up TV. Having previously been called out for using 'click bait' as song titles, his plan of attack is far from shaken as he clarifies "I just want to show love to the mandem doing their ting". Remaining focused on his game plan, 'M24' is the latest artist to be paid his dues by the rapper. "I wanted to create a mellow but euphonic vibe with this song. The inspiration was the artist M24's track – We Don't Dance, but with my own twist. It was a fun studio session full of vibes and laughter and I think that comes across in the track."