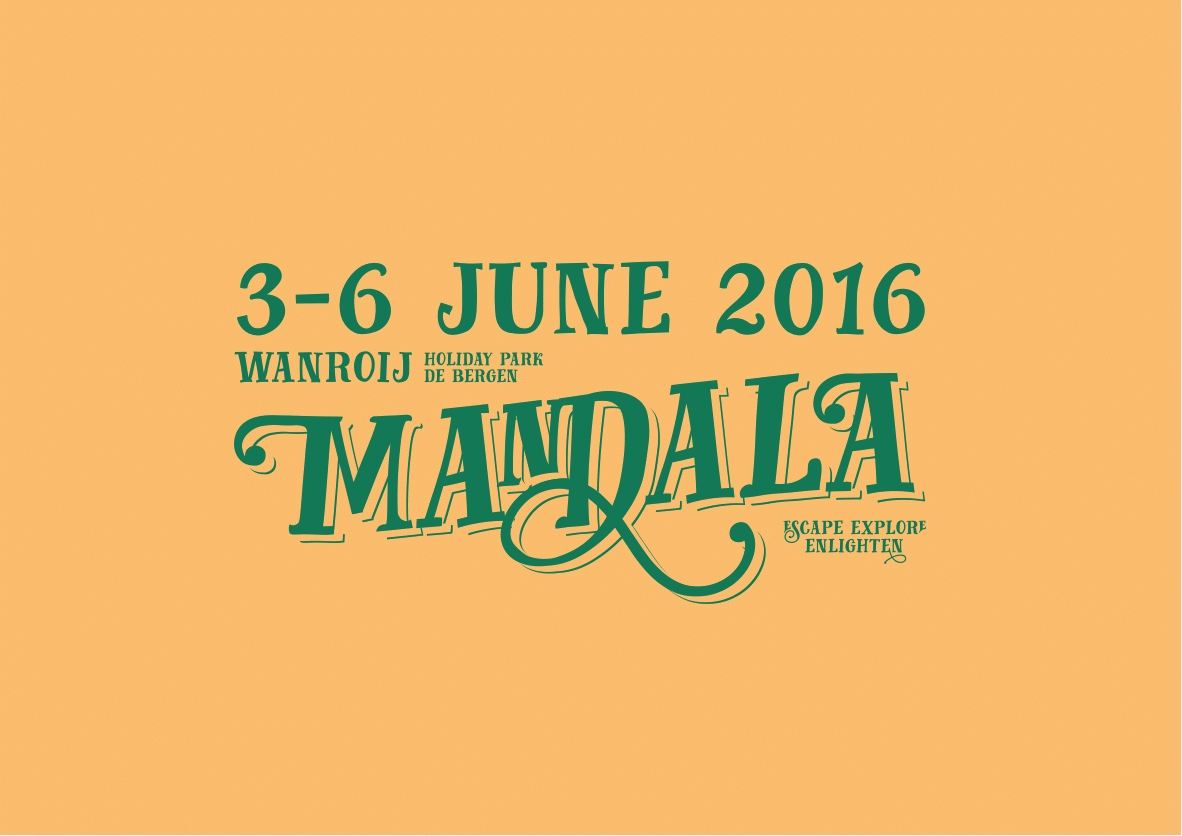 4-Year-Old Girl Designs Dream Festival in Netherlands
Mandala Festival is a brand new festival created after the founder's daughter drew a picture (included below) of a festival site with the words, "a festival for Julia and Papa and sweet people."
"Imagine going on a short holiday in the middle of nowhere. You enter a park surrounded by a big forest. A park with a beach, a nature pool and a temple island only reachable by self-made rafts. There's music on the beach and pop-up parties in the forest. No massive stages, but a gathering in nature with 13 different tribes. Music, art, games, workshops, sport, wellness and loads of colourful entertainment. All created by artistic 'Creators', their friends and you – the crowd."
Mandala Festival is a brand new and adventurous holiday for all the family that has a theatrical, artistic and musical twist. It is brought to you by the team behind Eindhoven's Extrema and plays out from June 3rd to June 6th 2016 at Holiday Park De Bergen in the Netherlands. The setting is hundreds of hectares of rolling green land with a beach, a pool and plenty of enchanting forests, and the whole place will come alive with a carefully curated section of retreats, parties, artisan foods and delicious drinks.
This family friendly festival started out as a drawing done by founder Marcel Mingers' daughter when she was four years old. Now it is a reality, and one that invites you into a park surrounded by a magical forest and a nature pool with lovely soft sand. There's music on the beach and pop-up parties in the forest as well as chefs, bars and performances by renowned artists. There will be no massive stages, but a gathering in nature with a total of 13 different tribes, each with a unique theme. On mandalafestival.com you can already see seven of these tribes, and each week there will be more tribes and creators online. This is a totally self-growing community with music, art, games, workshops, sport, yoga, wellness and loads of colourful entertainment all on offer, and all dreamt up by artistic 'Creators', their friends, and you: the crowd.
Everything feels a bit different at Mandala, because it is built with love for you, and love for the environment, and aims to recycle or upcycle all waste generated. Once you arrive you will be able to pitch your tent and dance wherever you like as there is no border between the campsite and festival site. As such, you can lay your head down on the warm beach, in the forest, or even in a self-made tree house. Explore, socialise, party, learn and just have fun. Mandala is for all the lovely and nice people on our planet. For those with children there is the possibility of staying on a separate, safe and entertaining campsites and for those who prefer not to sleep in regular tents, you can stay in a teepee or luxurious accommodation that includes a shower and toilet.
Each diverse festival area is called a Tribe. There will be 13 Tribes in all, and now the first seven, all devised by fine creative talents, can be announced. There will be Amor Natural, a musical Tribe with beats and a Latin Spirit in a setting of self-made village. Another musical Tribe is initiated by Stichting Muziekpark Boxmeer and named Muzipala. At the other side of the beach there is going to be a Healing Area named Kokon with a psychologist, yoga, hot tubs, saunas and massages. The Kabila Tribe presents the best of Afro, Disco and House while in the Fawaka Tribe there will be vintage dance music from around the world including banging mambo and exotic foods.
In the Avantura Tribe a true freakshow full of special characters will arise, including an exciting escape room and music at night made by Tigra Blanco in a truly theatrical setting. The last Tribe that is being announced is Yavapai. This Tribe is going to deliver beautiful light art. This is an important pillar of the festival, because when the sun goes down, Mandala transforms into a nocturnal spectacle full of colourful light art, video mapping and special effects.
All Creators and Tribes are to be found on the website of Mandala at mandalafestival.com and via the events' Facebook page. Please feel welcome to also add your own dreams on Mandala, and send a concept via the registration form online at the Mandala website.
Tickets and further info – www.mandalafestival.com