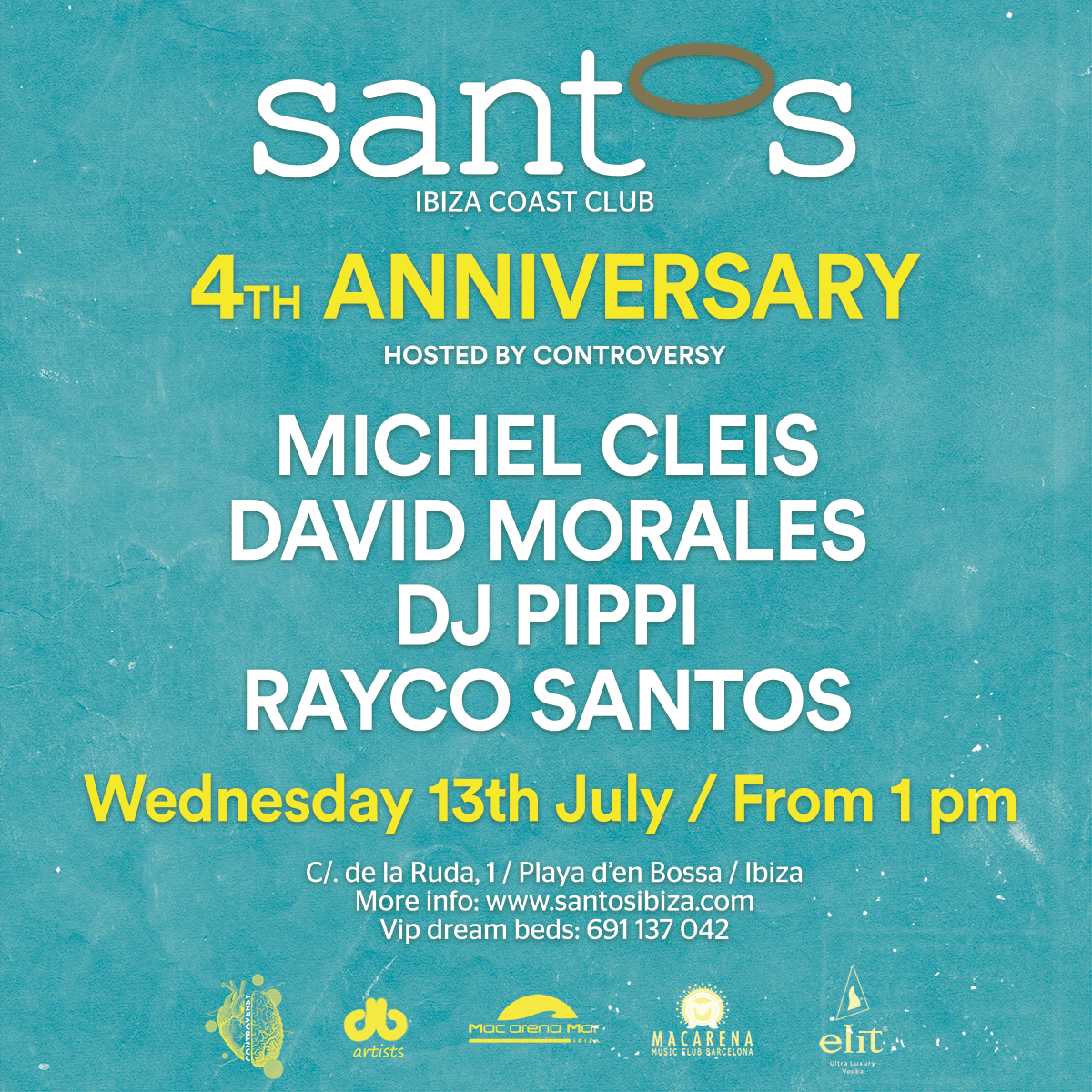 4º Aniversario Santos Ibiza con Michel Cleis, David Morales, DJ Pippi y Rayco Santos
Grammy Award winner DJ and producer, David Morales, is known around the world to turn pop songs into dance tracks making clubbers dance along the planet. The house music master will be headlining the anniversary together with an island heroe, Dj Pippi, who has been bringing the Ibiza sound and spirit all over the world during more than 30 years. The anniversary bill fills out with the deep house DJ Rayco Santos.
Michel Cleis unveiled his brand new concept Controversy at this year's Sonar Off Week and is bringing it to Santos Ibiza as an exclusive daytime residency party for the summer. Cleis is joined in this adventure by his team at DB Artists and by friends and fellow artists he met throughout his career. Every Wednesday will be a different guest supporting him at the parties such as DJ Sneak, DJ Hell, David Morales, Mathias Kaden, Willie Graff and more to be announced.