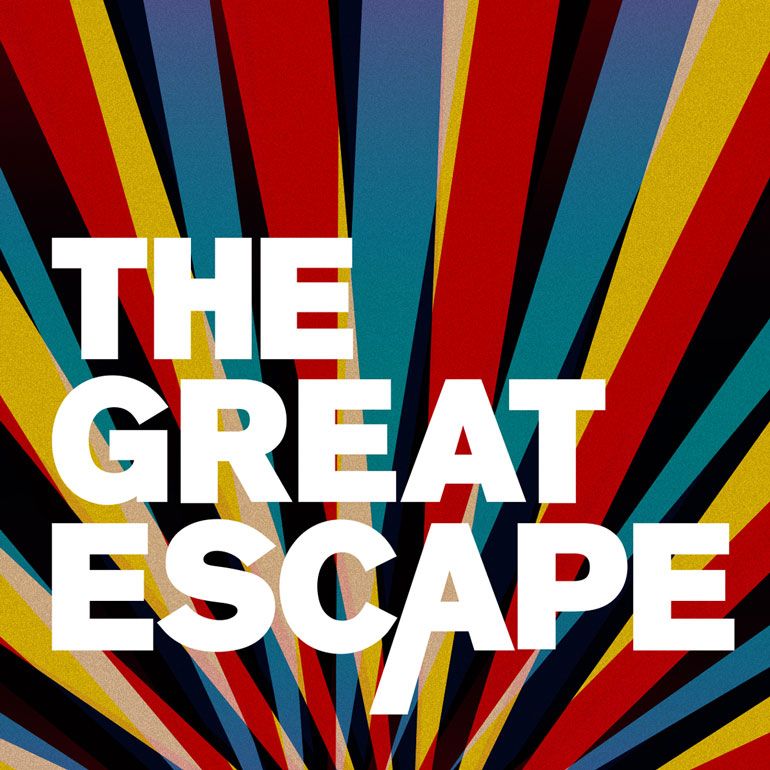 5 Weeks to go… The Great Escape 2016
The countdown to The Great Escape, the festival for new music, has well and truly begun with only 5 weeks to go before Brighton is transformed into the musical mecca of the UK, welcoming over 450 emerging artists to its shores. Having sold out for the past 3 years, The Great Escape kicks off the UK's festival season in style, and today announces its full line up, giving festival go-ers the chance to check out where and when they can discover all the very best rising artists.

The full festival line-up and schedule can be found on www.greatescapefestival.com/gig-planner/
And TGE just doesn't stop growing. This year for the first time, in a true festival takeover of the city, Brighton's roads will become venues themselves as musicians and performance artists take to the streets for the launch of 'The Great Escape Street Party'. Jubilee Street will be closed off to traffic for all 3 days of the festival whilst New Road will be pedestrianised on 19-20 May, with both roads featuring an array of music, art, pop-up performance and busking spots. There will also be an array of mouth-watering food and drink stalls to keep everyone fed and watered over the course of the weekend.
New Road will be host to 'The New Road Stage' and 'The Pop-Up Stage'. Artists performing include returning favourites The Jam Tarts, a sixty piece indie choir who hail from the city, along with emerging local talent Miamigo who'll be bringing their dark pop sounds to the party.
Today's announcement concludes The Great Escape's 2016 line up, which features artists of every imaginable genre, including those announced today such as Hip Hop trio Rusangano Family who'll deliver a hefty dose of honest double- edged lyricism, skewed soul samples, sliced up 808 beats in a high-energy show.
Babeheaven combines lead singer Nancy's beautiful vocals with wistful, laidback productions, perfect for the summer and joining them will be Muna; LA's dark pop trio, a highlight at this year's SXSW whilst Brixton's Shame will give us some fresh punk sounds and a high octane in- your- face show.
Having worked with the likes of John Talbot and The XX, Spanish producer Miguel Barros better known as Pional will be bringing his house productions to The Late Escape on Friday. Flying the flag for TGE's 2016 lead country partner is Lithuanian indie rock band Deeper Upper.
Full line-up: http://greatescapefestival.com/line-up/
Tickets and further information: www.greatescapefestival.com