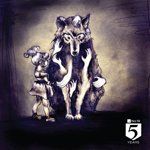 5 Years of No.19 Music
It is incredible to think about quite how much Jonny White's Canadian label, No.19 Music, has achieved in just five years. To celebrate the fact that it is now one of the most influential electronic music labels on the planet, one that holds sell out showcases around the world and breaks new artists on a regular basis, the label is releasing a '5 Years of No.19 Music' compilation.
In the last half decade No.19 Music has carved out its own electronic niche, releasing fresh and artistic house and techno with a very unique personality and a huge impact on the dancefloor. Compiled and selected by Jonny White himself, the compilation takes in label associates old and new and showcases all that is great about this taste making outlet across the course of 13 new and exclusive tracks.
It makes sense that the label boss himself, in his internationally acclaimed Art Department guise along with Kenny Glasgow, kicks off the compilation with the superb 'Who Is Jake Holmes'. The track, produced in association with BLUD, has proven to be a massive success in Art Department's sets in recent times and in fact is a tasteful and stylish rework of a rather large rock anthem that has given its named to a widely read cultural magazine. It's a deep, dark growler with echoing vocals and grainy synths that makes for a truly emotive opening and will be the highlight of any set.
The much-loved pair also provide track two in the shape of 'Insomniac' with recent break out producer Eric Volta at the remix controls. It's fitting as Eric is the man who remixed the first ever Art Department original on this label and completes a nice circle for this 5 Year compilation in the process. He flips it into an atmospheric & sensitive bit of magical house with delightful synths and sombre chords that really strike at the heart.
Jonny White's 'Rainsong' was the first release on No19 back in 2009 and the version included here is a fantastic unreleased remix that Adam Marshall (also the man behind the current hotter than hot Graze project) produced back at the time the single was made. It comes under a different moniker now known as Mood Edit and is a deep, punchy and quick licked bit of house with frosty percussion and stormy clouds breaking above.
It's fitting that Nitin, co-owner of the label, has decided to release a rare original production to celebrate the occasion with his trademark, head-down trippy production in the form of Carbon Bar, a real highlight. Elsewhere label regular Louie Fresco serves up his kinetic, writhing house grooves in the form of 'Dez' and talented Wolf & Lamb vocalist Aquarius Heaven teams up with French funsters and live specialist dOP for the skanking, ghetto tinged house sleaze and Miami styled bass of 'Nasty Boys'. The fantastically delivered rap and Pharrell style beats are sure to become a big sensation this summer.
Label associates Jakkin Rabbit come good with their fusion of old and new school house vibes on 'Moving' whilst No19 family member Clayton Steele is sure to lock dancefloors into his groove with the poised and balanced track that is 'Window Pain'. It's bouncy, stripped back and a work of searching-synth perfection.
Additionally, we have compelling contributions from the likes of Jade, John Lee, Lauren Lane, Maher Daniel and Oskar Offermann, the latter two being exciting new additions to the label, though well established producers in their own right. This really is a fine statement of what No. 19 Music is all about – forward looking electronic music that bows its head to nothing, instead carving its own unique path through the underground.