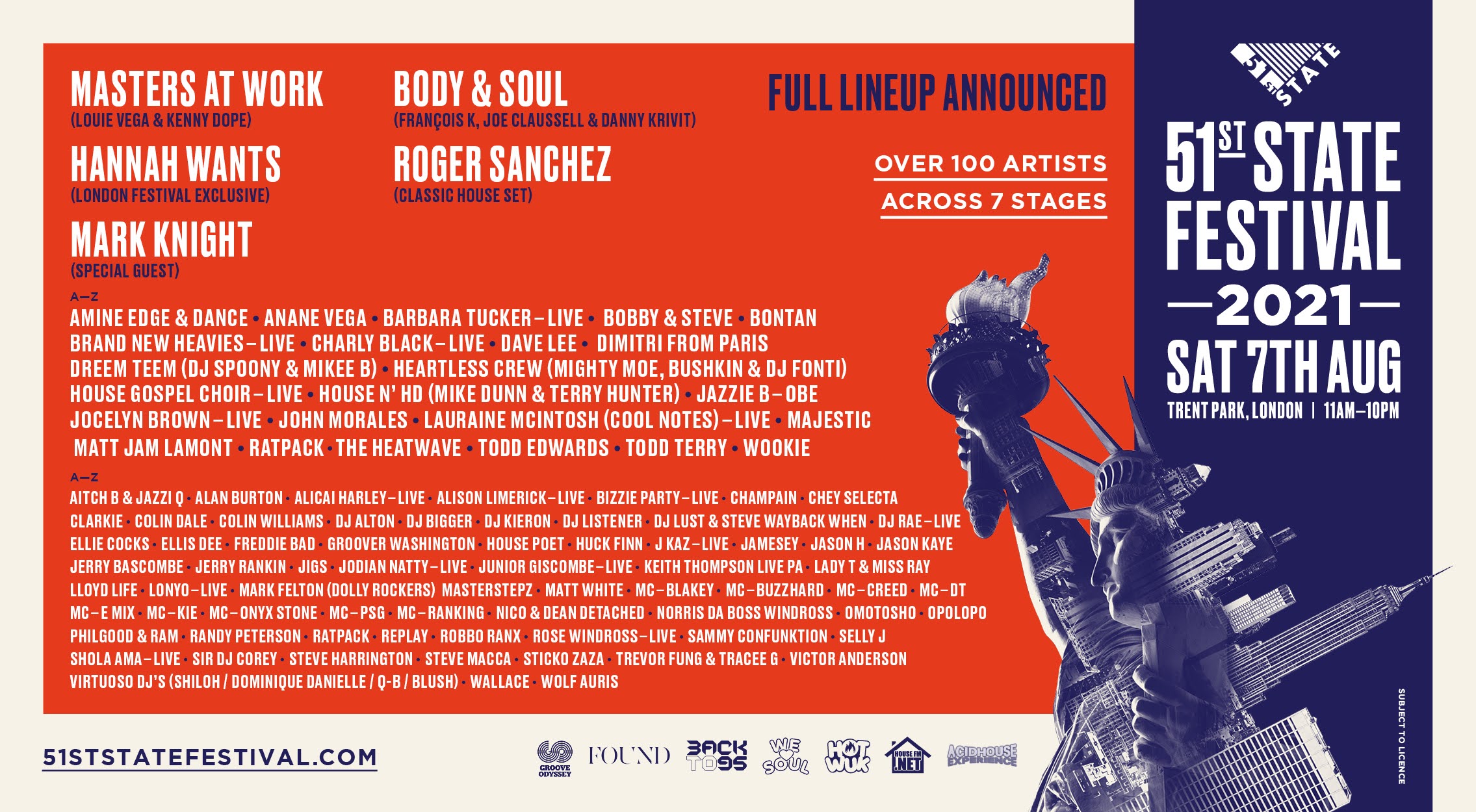 51st State Festival 2021 Full Line-Up Announcement
Following our magnificent 5th birthday celebrations and our DJ Magazine best festival nomination, we are pleased to announce the full line up for 51st State Festival 6th addition at the picturesque Trent Park on Saturday 7th August 2021! Celebrating the roots of House music, pulling together the threads of this hugely influential sound, exploring classic, tech, afro house, garage, disco, Soul & RnB, dancehall + more, supplied by your favourite artists across 7 stages of music!
If you had tickets for 2020, these will roll over to 2021 so you don't need to do anything as these will be valid for entry. If you do not have yours yet, then now is the time as this event will sell out shortly and there will be no door allocation!⁠
51st State Festival 2021 – a celebration of real House music!
www.51ststatefestival.com