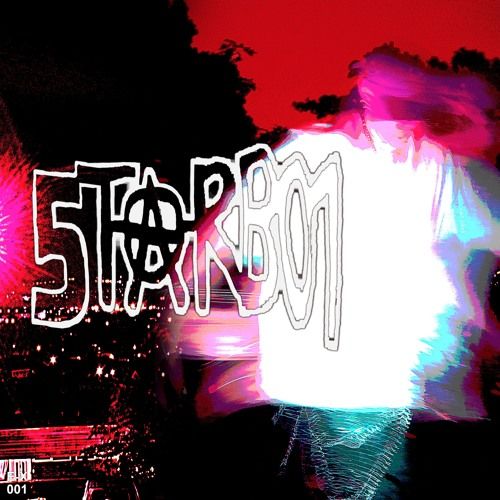 Lexxi - 5TARB01
Recorded over the last year at his studio in south London, it will be the first release to come out on the new Endless Xclusive (E-X LDN) Label, the 5 Track EP is a statement of the deconstructive intent in how the label will move forward.
5TARB01 EP works less on a sonic canvas than a mural carved into rock with successive plays of oceanic bass architecture, with interludes of soft hushes in 'No Order' lightly effacing like Lambeth rain.
Fissuring sonic tones constantly filter in and out over the course of the EP.
On the track '$EVER0', rolling high-hats bridge like lightning across the blood red iris of a thunderstorm for two and a half minutes, when it then switches to deep blue hushes, as a new clean percussion line rides the enveloping smoke. Achilles snapping snares and fracturing kicks forever exist as Lexxi's focal point, though this release exhibits his intricate talent when writing a melody, and extrapolating it in the case of 'Red Eyez V.I.P'. The final track, 'Up Top', is an awakening. An immediate, compressed 8-bit splintering synth accelerates through and continues to bleed into the dark charge in the heart of a sunspot.
Lexxi plays Endless at The Yard, London Friday 22 July.
Tracklist:
5TARB01
RED EYEZ (V.I.P)
$EVER0
NO ORDER
UP TOP
Endless Xclusive twitter:
https://twitter.com/e_x_ldn
Endless Xclusive Soundcloud:
https://soundcloud.com/endlesslondon
Lexxi Facebook:
https://www.facebook.com/lexxiproductions
Lexxi Soundcloud:
https://soundcloud.com/lexxiexclusive