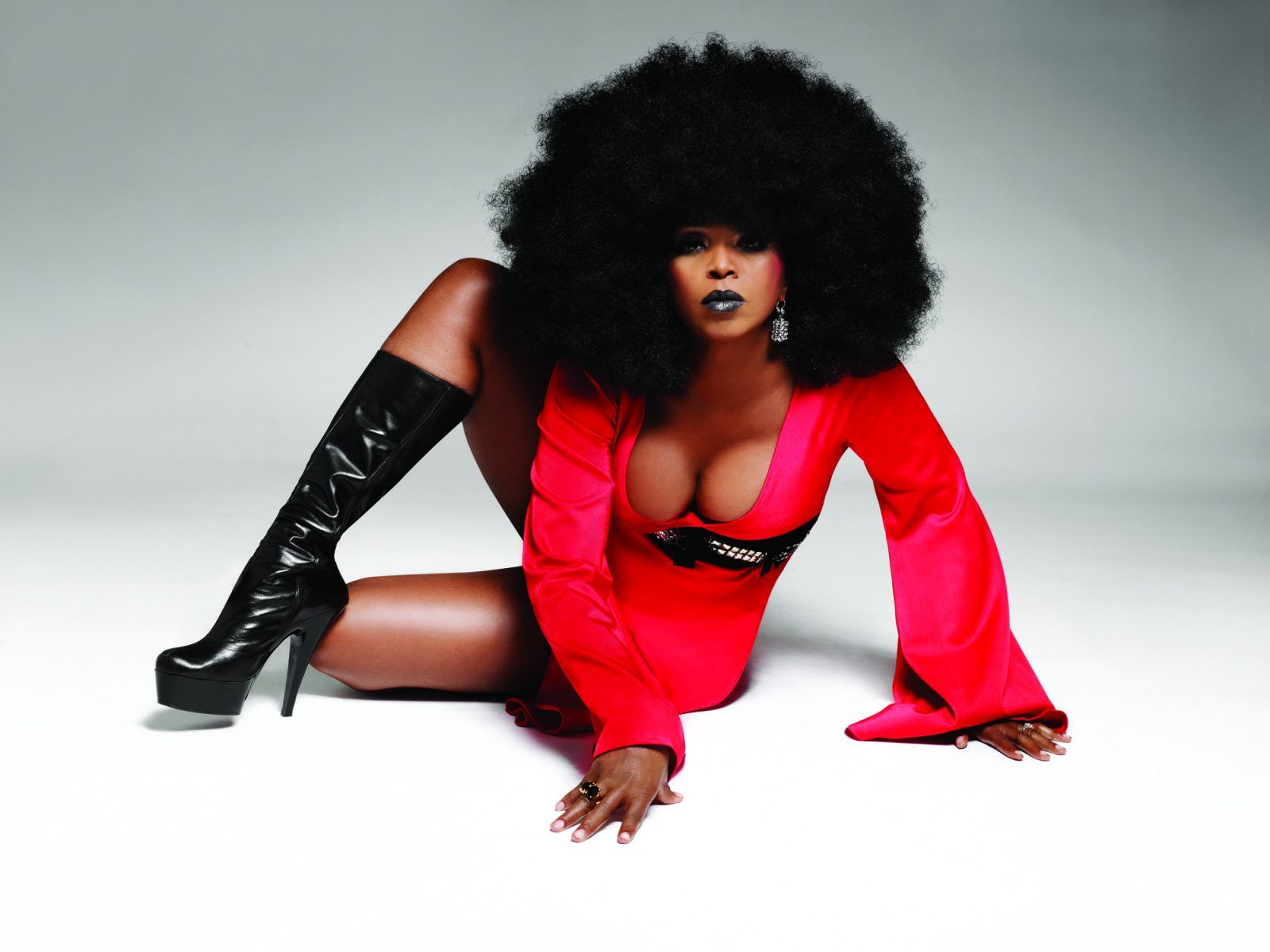 60 SECONDS… BARBARA TUCKER
Legendary NYC artist and one of Masters At Work favourite artists, Barbara Tucker speaks to ihouseu.com ahead of her Exclusive Live show this Saturday October 4th at Back To 95's Legends Of The Old Skool party with DJ EZ at Great Suffolk Street Warehouse, Southwark, SE1 0NR. A truly unique and original vocal star, Barbara's Live show has got to be experienced to be believed for its showmanship and pzazz. Breaking out from her weekly NYC party, Underground Network, Barbara enjoyed another flamboyant summer in Ibiza and has a massive underground following with House fans & DJs alike, as her classic songs still rock any dance floor.
This month you'll take to the stage at the 'Back to 95: Legends Of The Old Skool party and can you tell us what your fans can look forward to…
My fans can look forward to a good old classic set from me, full of fun and energy with some teasing .
What keeps Back 2 95 going from strength to strength each year?
That's something you would have to ask the promoters but from my point of view it's got to be the classic songs and a good party, topped off with exclusive performances from artists such as myself and India from Masters At Work.

First record you ever bought?
The first record I ever bought was Billie Preston's "Round In Circles", and it gave me goosebumps and still does.

How did you get into singing?
My father was a well-known singer in the 70's soul group, The Persuasions, and my mom also sang, and still sings in church. I grew up in a musical household where vocal expression went on all around you.

Throughout your phenomenal music journey what has been your biggest challenge?
I can't say I had one honestly. When you do what you love, you work it humbly with passion, excitement and love.
Tell us about an unforgettable memory during your singing career…
One of my most unforgettable memories is performing to thousands of people at the Grand Prix in Germany. All I could see were smiling faces everywhere and it felt so good.
Who is the most influential person in your life?
God is always influencing me through the wind, the sun, and people no doubt. My mentor Bishop E Bernard Jordan is also another huge influence with his teachings on life and one-ness.
You've performed all over the globe. When you're not on the road what do you enjoy doing?
When I'm not working I spend a lot of time being at and around my church, Zoe Ministries, creating and producing other projects.
If you describe yourself in one way, what would that be?
Easy..
Tell us about some of the producers and DJ's that you have worked with…
I have been so lucky to work with so many great talents including George Clinton, David Guetta, Masters At Work who I wrote my anthems with such as "Beautiful People", "I Get Lifted" and "Stay Together". DJ Louis Vega also worked with me at my hugely influential midweek club Underground Network in New York. I have also worked with Erick Morillo, Moby, Pet Shop Boys, Yolanda B Cool and continue to host a Wednesday night party in Ibiza every summer.
So are you back in the recording studio, can we expect any new material from you?
I am working on a new album being executively produced by Kevin Hedge from Blaze, which is my main focus. Kevin and I have also worked together on a big project for a Womens' Homeless Shelter with 25 other artists including American Idol's Anwar Robinson, Freddy Turner, Sheila Ford, Vicky Martin, Kimara Lovelace, Jay Williams and many more to produce the song "We Can Heal".
I am also working on a new group BDQ, which stands for Barbara Tucker, Duce Martinez and Quinta. We are a diva, a DJ/Producer and an MC and I'm having lots of fun with them producing music for the dancefloor. I love producing vocals for artists and my vocal group, the B Crew with Dawn Tallman and Charlotte Small, has some new songs and we also have a new song with Kenny Bobien titled "That's What Friends Are For". I also continue to spread the artists voice at conferences such as Miami's Winter Music Conference; Ibiza's summer season and selected Live dates.
What advice would you give to someone who wanted to achieve their ultimate goal in life?
Understand the goals you have set yourself and go for them, creating and bringing out messages of love, hope and faith. Don't sell yourself short and ultimately be happy for all things great and small. I like to meditate and be silent when I'm not working so I can hear what God is saying and that I can bring that out into the world.
Barbara Tucker flies in for an Exclusive headline set at the Back To 95:Legends Of The Old Skool party alongside DJ EZ, Norris 'Da Boss' Windross', Donaeo Live, and jungle classics with Uncle Duggs, Nicky Blackmarket and many more on Saturday October 4th at Great Suffolk Street Warehouse, Southwark, SE1 0NR. For further info, check www.backto95.com