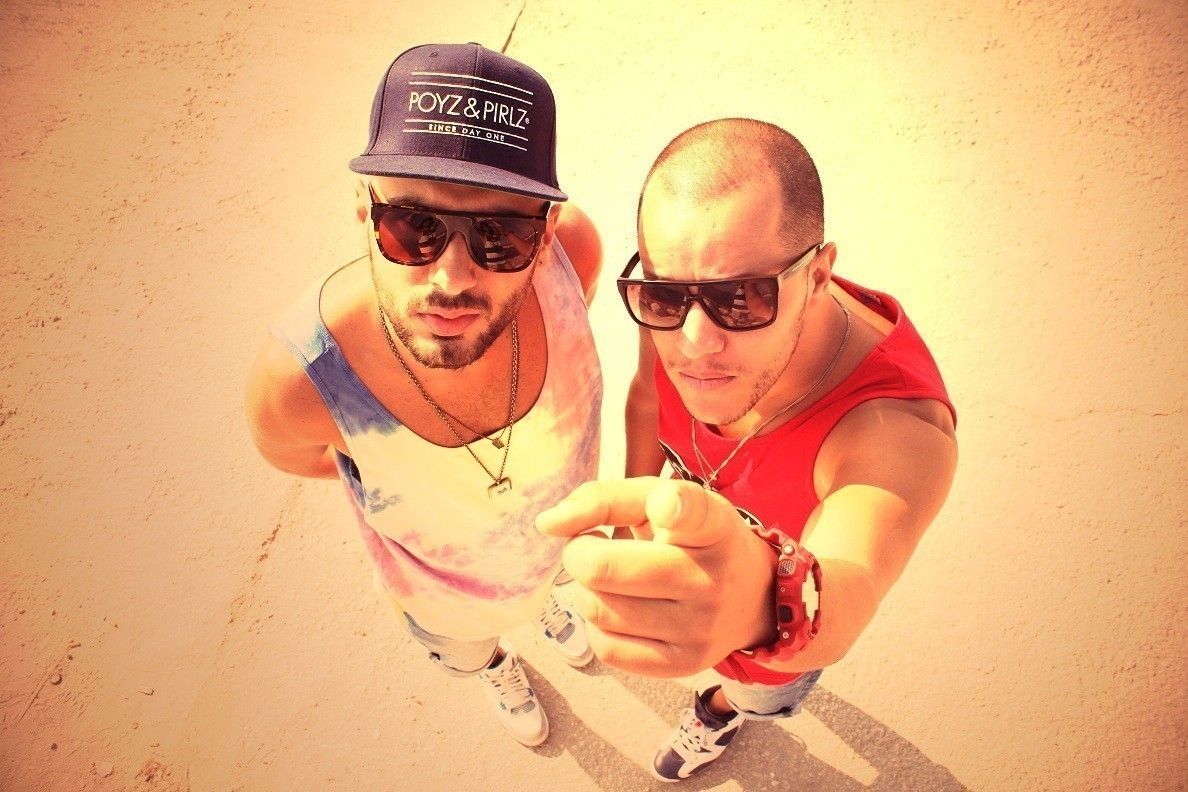 60 Seconds with… Amine Edge & DANCE
If you consider yourself a fan of contemporary house music, then you can't fail to have encountered – and been dazzled by – French pairing Amine Edge & DANCE over the past few months. Indeed, it's barely an exaggeration to say that the guys have been everywhere, and considering the fact that they've played over 130 shows over the past year, it's perhaps only Antarctica that's yet to get down to the boys rough and ready 4/4 beat. Indeed, it's these beats which have really put them on the map: with their hip-hop sensibilities acting as a perfect foil for their rugged house bombs. It's a style that's endeared them to legions of fans and numerous seminal labels too. With their new label, CUFF, and a new night at Sankeys Ibiza about to kick off, we called up the lads to find out more…
Looking back on 2013, what did you learn about yourselves, will there be things this year you will change?
Amine Edge : I keep calm and keep working hard. i'm more quiet, I consider things more and I'm more strategic now. I will change nothing – just make it bigger!
Using that Gangster House style you portrayed really worked to your benefit, did you think it a was risk at the start? In terms of no one really understanding or thinking you were trying to be DJ Sneak?
Amine Edge: In the beginning it was a joke between myself and DANCE. In the studio when we make good shit we'd say "damn this is gangsta", so I started to name my tracks on soundcloud G-House like Warren G did for G-Funk in the 90's. I never thought about Sneak but he is my homie and we are 100% in the same mood. G thang is not music – it's spiritual.
Do you have any new years resolutions within music that you will be keeping? to?
Amine Edge: No. I hate resolution or this kind of shitty tradition!
Would you say your music has also developed and/or changed?
Amine Edge: Definitely, music evolution never stop in my side, we was more deep fiew month ago, now we are more peak time.
Talk to us about The CUFF project in Paris and the residency, what is the ethos behind it all?
Amine Edge & DANCE: Yes, it's always full and we are so proud of it. It's hot because the music and what we represent are hot. People love something new and innovative, this CUFF residency is to introduce our artists to Paris and we are working to have more around the globe.
You will take it on tour, where can we see you play?
Amine Edge & DANCE : We are heading most of the show we play, brazil, usa, europe, australia, everywhere. our calendar is almost full for 2014, nye 2015 is booked lol
There is also a plan for the summer in Ibiza right?
Amine Edge & DANCE: Yes, Sankeys Ibiza for the CUFF night is gonna be off the hoooook!
Amongst other things there will be a label, who can we see on it for the first couple of releases?
Amine Edge & DANCE: the next release CUFF002 will be us with 4 track with one including a featuring with our bro from Paris Ikaz, he is a talented hip hop producer and start to make some house beats, after this maybe Shiba San with 4 tracks and Volac, Ennio, and a new compilation for this summer.
And a compilation will also be in the pipeline as well?
Amine Edge & DANCE: Yes we have 4 compilations planed this year. We like to keep busy as you might have noticed…
Can we also expect some release from you guys also on other labels?
Amine Edge & DANCE: Of course, we just waiting for a serious label who send us a good deal.
Finally, who are you really into right now musically that we can look out for in 2014?
Amine Edge & DANCE : Shiba San, Ennio, The Beatangers, FromDropTillDawn, Salvatore Lograsso, Volac, STUFF. And loads more too!
Amine Edge & DANCE's Porn Bass is out now on their label, CUFF
Catch the guys this summer at their CUFF residency at Sankeys Ibiza
https://www.facebook.com/amineedgeanddance