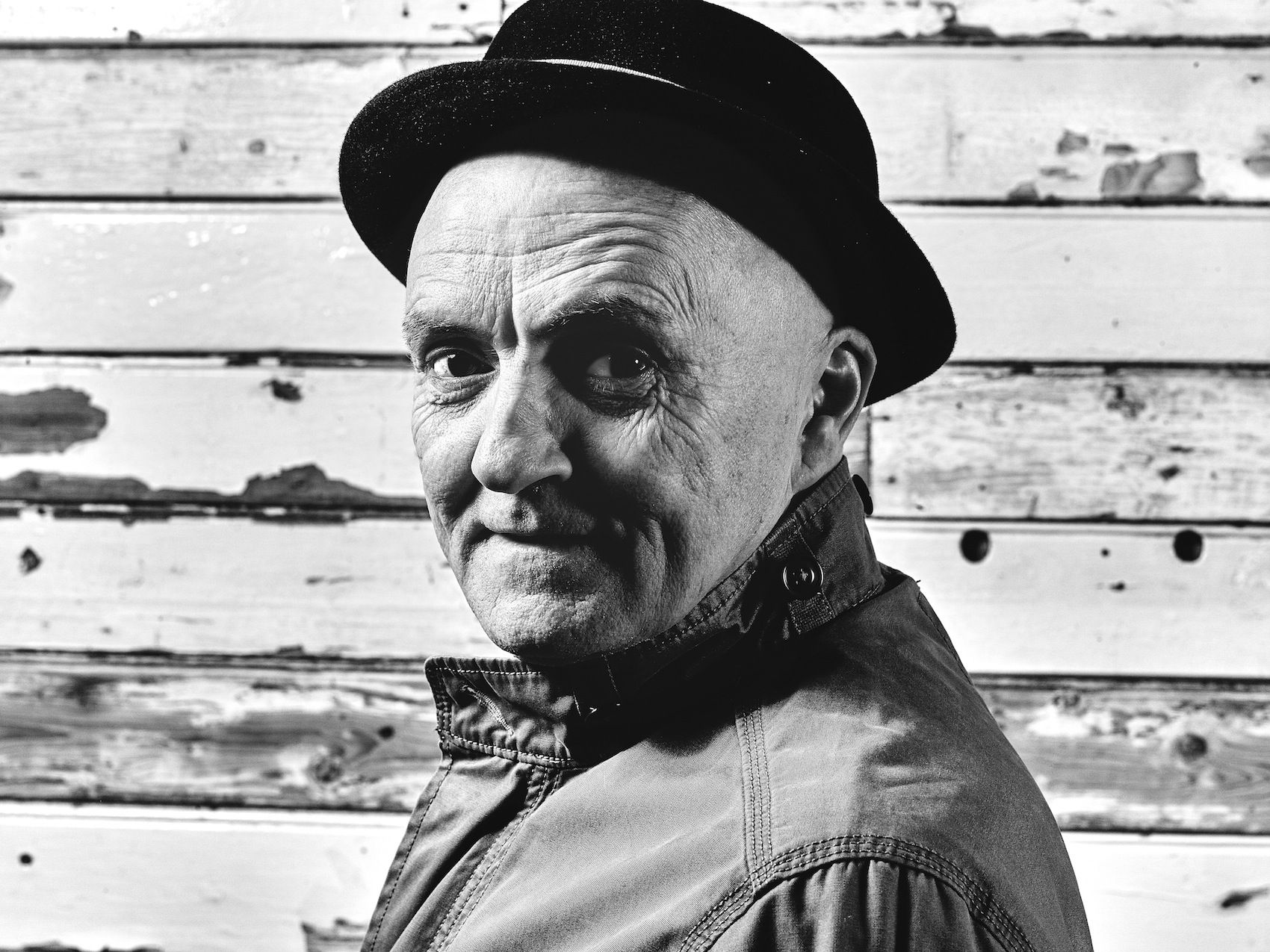 60 Seconds with… Brian Power (Soulhouse Music)
As the founder, writer, producer and A&R director of SoulHouse Music, one of the UK's freshest dance music imprints, Brian Power remains the people's DJ at heart and proves that with hard graft, drive and passion you can live your dream.
We chatted to his this week…
Hi Brian, what have you been up to since the start of the year?
I've been busy in the studio polishing our releases for the first 6 months of this year.
Describe your sound in 5 words
Soulful Feeling Moving Uplifting Fun
At the age of 50 you were a later starter in the world of Djing and music production, has this been a help or a hinderance and do you wish you'd started making music sooner?
I feel I'm at the right age, it helps as my previous life experiences are useful in my new music career as with age comes discipline, confidence, creativity and the need not to waste time. I'm happy to arrived at this point in my life naturally.
Your debut album 'Brian Power Presents Soulhouse Music 1' has just been released which we absolutely love, tell us a bit about it and why everyone needs to grab a copy?
All the tracks are made with pure love and fun and the album features some of the best talent in House music, for example – DJ Spen, Eric Kupper, Richard Earnshaw, Marc Avon Evans, Mike Delgado and Ronnie Herel. If you like soulful music then you must take a listen to the album, there are so many talented people involved and that musical richness shines through.
So it's somewhat a collaborative effort with you at the creative driving seat, who were the other core writers on the project?
We're actually a full band and together a great team and will be looking to take the album live on the road soon. There's Mike Patto on keys, arrangement and producing; Toni Economides on drum programming, mixing mastering producing; Luca Farone on guitar; Ernie Mckone on bass; Nick Van Gelder on drums, Paul Young on saxophone and myself on triangle.
The collaborations list of names is very impressive, including Michelle John, Marc Avon Evans, Adriana, Lifford, Sartorial, Shiv, Rebecca Scales, Lloyd Wade, Ronnie Herel and Mike Delgado, are you happy with what they brought to the table and who else would you love to work with in the future?
We are very happy with all our productions, we take care to create a fun and relaxed environment to work in and get the absolute best out of those who are working with us. Everyone did such a great job with some spine tingling vocal performances in the bag. I would personally love to collaborate with Kenny Dope, Jaheim Pink, Alfie Boe (Opera Singer) – singers and producers who have touched me with some of there previous music.
How did you join forces with Michelle John from the Voice?
I was looking for a Gospel singer for a track ( 'To Feel Your Grace' ) that's still yet to be released and I asked around and a friend suggested Michelle. When I met Michelle and she sang the track, I know there could be no one else for the project, she's wonderful!
With so many people involved on the project, how difficult was the album to make and how long did it take?
I'm quite fortunate that the musical team I work with have many years of experience and being a business owner I manage people on a daily basis, so putting it all together has been quite painless and probably took around 7/8 months in all.
In the studio, how do you typically go about writing a track and have you got any particular rituals or bad studio habits?
We are very organic and work in the moment, we normally start from scratch with a blank canvas. An example of our spontaneous songwriting is a track called 'New Life' that we are currently working on with Soulful Emma Louise. Emma walked into the studio 7/8 months pregnant, so I suggested we write about Emma's experience of being pregnant and what Emma hoped for the future of her child. As for bad habits, I joke a lot trying to create a happy working environment and sometimes I do not know when to stop!
What instruments are essential to your sound?
Always keys ( Juno Whurly Piano ), then strings.
What made you start a record label as opposed to sign your music elsewhere?
I remixed one of my all-time favourite tracks from the 80's Jeffery Osborne's "I Really Don't Need No Light", followed by a remix of Roachford which both blew up. I had written a couple of tracks myself and it was then suggested by radio plugger Steve Ripley that I take it more seriously and I decided to set up SoulHouse Music. I think if you have your own label you have compete control over creative output and can take care of business the way you like. It's been an interesting learning curve so far and I'm very excited about the future of the label.
What do you like to listen to when you're not in work mode?
I listen to all our work in production most of the time so I can get a real feel for the music, other than that I listen to all genres from Classical, Pop, Soul and even Opera.
Aside of running the label, djing and producing, what else do you musically you can tell us about?
I also have a regular radio show the 1st Saturday of the month from 9-11 pm on Mi-soul Radio – " The SoulHouse Radio Show " . I get to play my favourite House tracks across the spectrum from new to old.
What gigs are you most looking forward to in 2018?
I've got some great DJ gigs lined up already this year! Mi-soul are residents on the terrace at Suncebeat in Croatia this July and this year I'm also playing the event for the first time, so thats exciting. I'm also at Southport Weekender festival in June at Finsbury Park, the Margate Soul Weekender and Mibiza at the Ibiza Rocks Hotel which I can't wait for!
Brian Power Presents 'Soulhouse Vol.1' will be released on CD February 2nd / digital release February 16th 2018 on Soulhouse Music.
https://www.facebook.com/soulhouseofficial