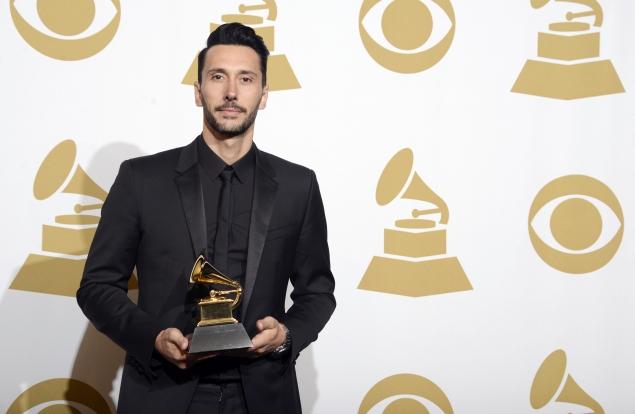 60 Seconds with… Cedric Gervais
This Saturday see's the debut performance of Cedric Gervais at Ministry of Sound. Ahead of this, we caught up with the recent Grammy award winner to talk about burger joints in California, Tequila from the 1940's and Miley Cyrus…
Not only was your remix of "Summertime Sadness" the biggest record of last summer, but you've just won a Grammy for it! What does that mean to you? And did you have any idea how successful this remix would be when you were producing it?
The whole thing really took me by surprise; I just took her beautiful vocal and made a high energy version for the club. I never expected it to go as far as it did, I just wanted DJs to play it so it's been an incredible experience. Winning the Grammy means everything because its recognition and its something which I never expected and sitting in that room with all these incredible artists was a very humbling experience. If anything its made me more determined than ever to succeed, I want another…
There's much controversy surrounding Miley Cyrus recently. You met her in Miami to discuss you remixing "Adore You". What did you think of her? And were you happy with the outcome of the project?
She's caused the controversy, it's deliberate – she knows what she's doing, which is why she is a great artist. Miley has strong ideas and she knows what will make people talk and guess what it's working so I don't really care about the controversy surrounding her… haters gonna hate! I heard her sing an acoustic version of summertime sadness on Radio 1's live lounge and her vocals blew me away. We got together at LIV in Miami and started discussing ideas for the remix and we both agreed on the direction, so it came together really quickly. I'm excited with how the remix has turned out and I'm hoping you guys will love it.
This will be your debut at the world-famous Ministry of Sound, and you're headlining the hallowed main room, The Box. What are your expectations of the club? And what can your fans expect to hear on the night?
I've been wanting to play Ministry of Sound for some time now so I'm excited to finally play. All my UK friends have told me a lot about the club, its history and its role in the UK clubbing scene. I'm bringing a lot of new material with me for this European tour so Im looking forward to sharing that with everyone.
THE QUICK EIGHT:
Describe yourself in 3 words
Focused, inspired, passionate.
It's the last set you'll ever play… what's your last track?
Ah this is a tough one, but probably Daft Punk – Da Funk.
If you could record a track with any artist (alive or dead) who would it be?
Jimi Hendrix. I grew up listening to a lot of guitar-based music and he had a big influence on me.
What's the craziest thing a fan has said to you?
I'd rather not say… I might get in trouble!
Big Mac or Whopper?
Neither! Eating healthy is important to me to keep a fresh body and mind. Although in California there's this one chain which you gotta try called In & Out Burgers they're insane!!!
If you could have a Superpower, what would it be?
Haha, there are so many possibilities but I'd love to make the weather an endless Indian summer – enjoyment for everyone.
What's your drink of choice?
Don Julio 1942 Tequila
Have you got any phobias?
Never tell anyone your weakness!