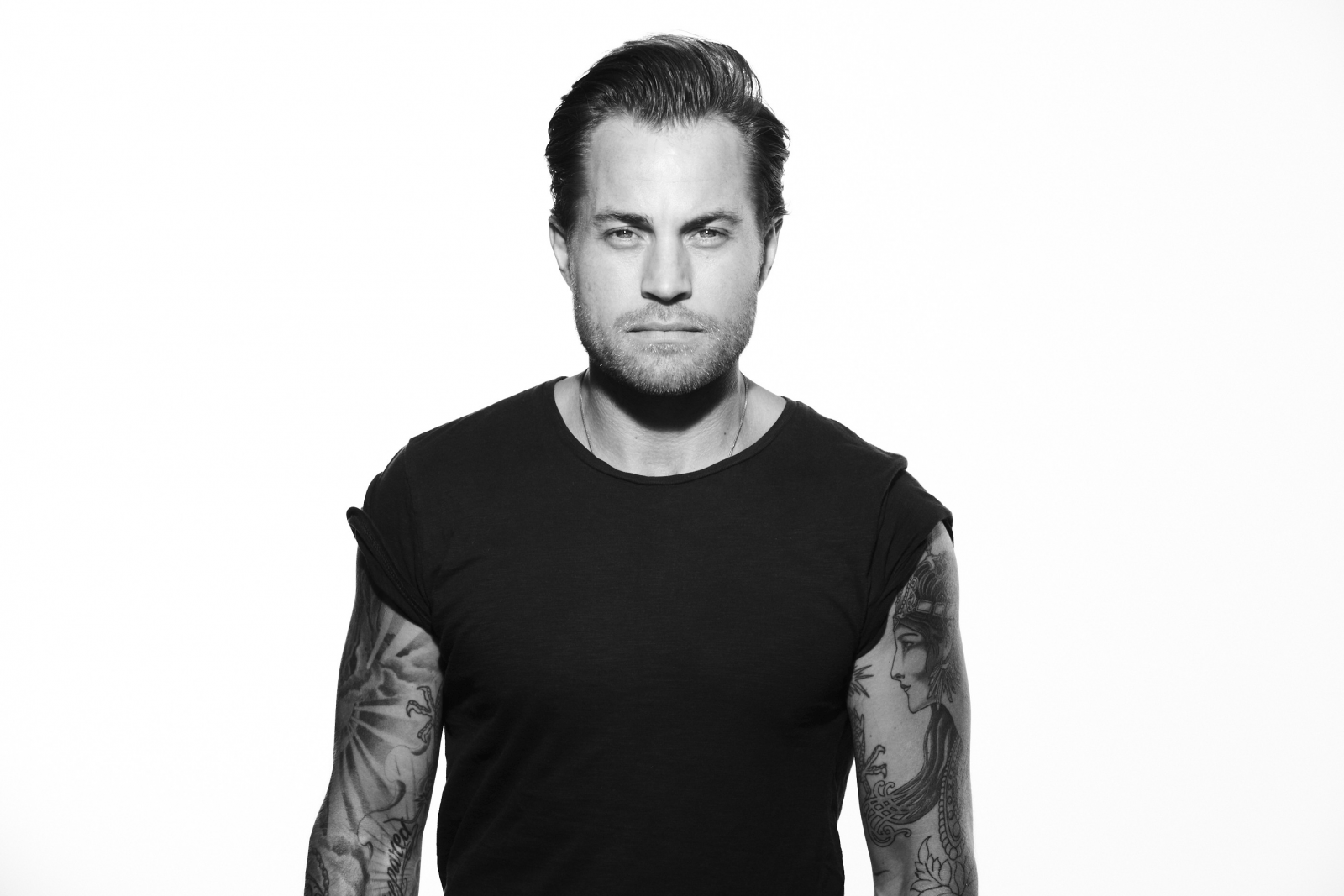 60 Seconds with… Carl Kennedy
As far as EDM stars go, Carl Kennedy is one of the biggest Hailing from the UK, Carl is a regular on his own radio show – which gets broadcast around the world on many different stations – hosts his own party in New York and is the only person to have ever done an Essential Selection one Radio 1, live. He has released plenty of big room house bangers and has collaborated with tens of artists. Now about to embark on a year long residency at Las Vegas night spot The Light, we caught up with him to get the lowdown.
How has your year been so far? What's excited you most?
My year has been great ended last year started this year with a big one in Las Vegas with Sebastian Ingrosso at The Light and already released two original tracks and one from my younger brother Jimmy which has been supported by Tiesto & co and featured on Diplo and friends on Radio 1. So a good start. I'm loving Vegas as there's no where quite like it production wise.
Tell us about the last release you had out, what inspired it and how you made it?
All Systems Go is a peak time record that I made last year and I really like it the energy. Was just how I was feeling at the time and then through a mutual friend Cara Salimando had a vocal that fitted perfectly and we wrapped it up. She's a great talent and has just done a couple of tracks for Steve Angello's new album and a release coming out on Spinnin records.
Tell us about your radio show, the aim of it, what sort of thing you try to achieve?
I never thought I would do a show but it's a new avenue to express my self a little more and we've only done 4 shows and now I'm about settle in to it a little more and play the music I'm loving each month. Interaction is so important with this generation and something I've not been able to relate with but now I feel this along with the other outlets is important and something I'm starting to enjoy. I would like to build an army of music fans and clubbers and give that Englishman in New York show for whoever is interested.
How did you come to do the only live essential selection from New York?
The party was really getting a great rep in The UK and everyone was playing or wanting too and the club Centro-Fly was an amazing club. I had just had my first 'Essential New Tune' on Tongy's show so I just said to him howabout doing Radio 1 live from the club and we put it together and it was a great an memorable day which went live in the UK.
What are you most proud of so far in your career?
So many things everything from starting a party in NYC that helped revive the NYC House scene to having and 'Essential new Tune' for the firsttime with 'The love You bring Me' for any young kid that feeling was as if I'd won the lottery to playing Pacha Ibiza for the first time another dream. Somany from playing with guys who was a dream to see then becoming a part of it all with these guys again a great feeling but now we talking about it I think organizing and hosting live from NYC Radio Pete Tong's Essential Selection and never been done since is my proudest moment followed closely by everything else. Think it's time for another one I just emailed Tongy !!!
Are you playing in Ibiza this year? How do you like the White Isle? You've been a resident in the past…
Ibiza I love and can't wait to get back you have to find your own path with places and I have my own Ibiza which is just amazing for me to but it's going through a change and a big one. Not sure what I'm going to do at this point but we talking so lets see. I have always been at Pacha which is my favorite place to play in the world and more recently Ushuaia is pretty great place to play.
What are some of the most important things you've learnt during your time as a top DJ?
Biggest lessons I've learned work wise you can't please everybody that's fact of life but if you do the right thing give your best in anything with the best energy then those negatives seem to be guarded from you. I've also learned even though hard work has been put in how fortunate we are. to get paid doing an amazing job and playing music is gift and I've had it taken away and my appreciation for what I do is never taken for granted anymore. EVER.
How has the EDM explosion changed things in the last couple of years?
It's great and it's the biggest genre of music ever now but everything has its 7 year or thereabouts time. Punk had it Rock had it Hip hop had it now in the US and worldwide EDM will have its time for another 5 years then something else will. The time we live in with Internet means it really is an explosion and I personally love it after a long time pushing in NYC the parties and the music we loved.
Big companies are throwing money at the scene for one thing… is thatgood or bad, will it last?
Well I'm bemused when you see artists get paid so much then absolutely bitch about the money side and the big spenders when that just makes then complete hypocrites. We all got bills to pay and we all got mouths to feed so if you can get paid good money then why not. Obviously some get it for doing nothing and some never get it but I don't think its bad at all good for you if you get paid as long as your not a dick which as we all know money make people do stupid things and act stupidly. That's just life.
What else have you got coming up?
I've started to really produce more this year and remix and collaborate. I will release once a month on Wasted Youth and I'm doing a remix of my younger brother Jimmy of his Back 2 Life track coming out on Pacha Recordings. I also did a collaboration with Fabolous and Chris Brown record and about to do something with someone else but can't really say at this point so lots going on and my residency in Vegas, touring and about to lock down a NYC residency again so all go.
Carl Kennedy – All Systems Go is out now – http://www.beatport.com/release/all-systems-go/1222461
Carl Kennedy – website – http://carlkennedy.com/
Social media
www.facebook.com/CarlKennedyofficial