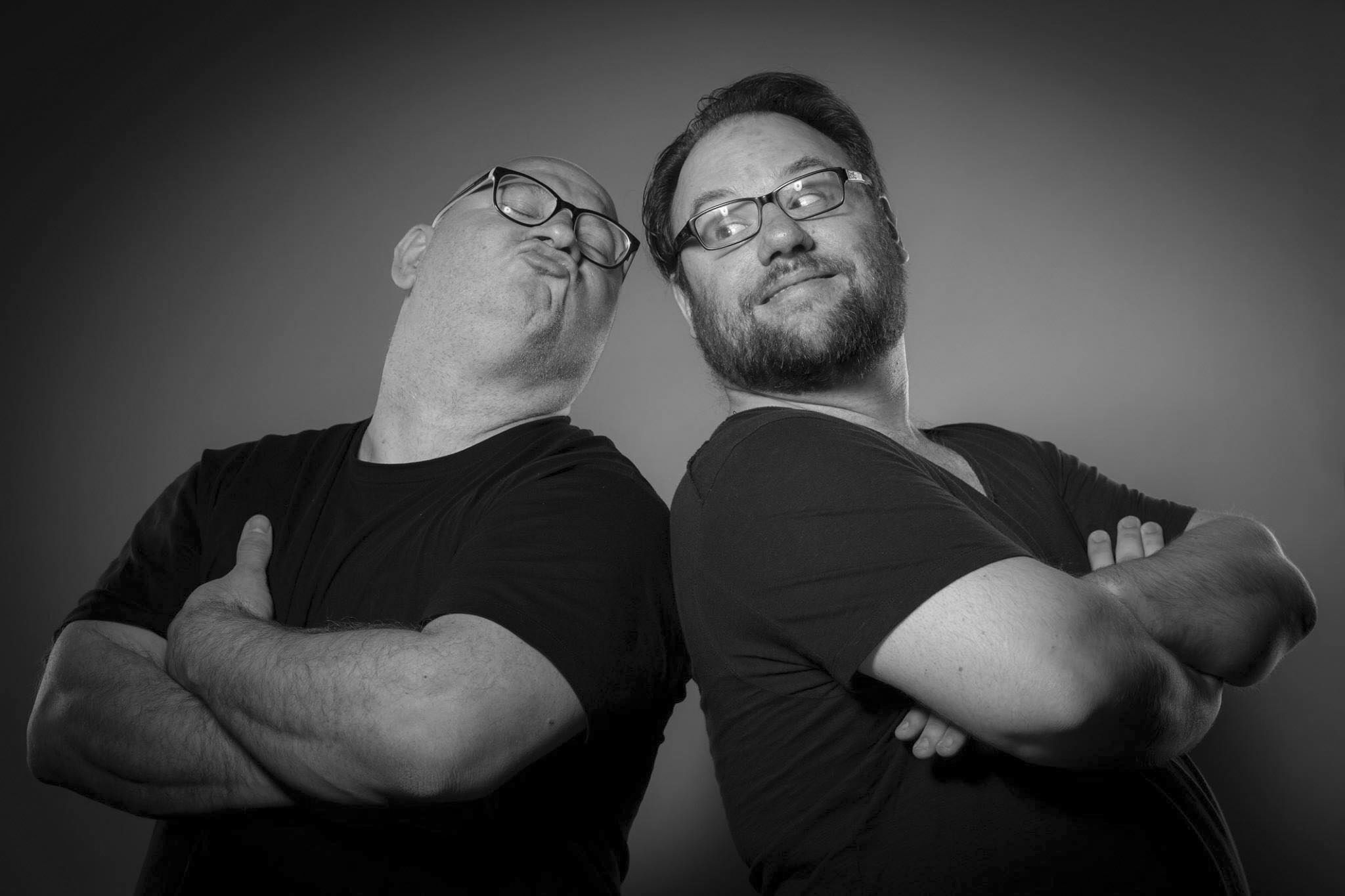 60 Seconds with… D!E ZWE!
DJ / production duo D!E ZWE! – Aka Thorsten Maier and Erwin Kelemen are two massive friends from Stuttgart. Their sound is a cross pollination of many elements of House and Techno and Electronica, drawing on the past and present. On the release of their Pete Tong supported 'Tekuno Impulsivo EP', we grab 60 Seconds with the mighty Germans.
What have you been up to lately?
The last few weeks were fully packed with time in the studio.
What does the name D!E ZWE! mean and where did it come from?
The name D!E ZWE! based on the simple idea that we are two guys. D!E ZWE! is German for 'the two'.
How did you first meet?
On New Years Eve in 2010. We took our playtimes together and D!E ZWE! were born.
How did you both get into making electronic music?
Thorsten: I saw what was possible with an Atari at my cousin's house.
Erwin: I always liked the instrumental versions of music in the late 80´s, so it was no surprise that I got into the upcoming electronic scene in the early 90s.
You've just released your new single 'Tekuno Impulsivo EP' tell us a bit about the release and what inspired the project?
'Tekuno Impulsivo' is our first own single on Lauter Unfug. The tracks are inspired through the vibe that we feel when we play our sets together. It was a lot of fun to release this vibe, putting it into the music.
How did you get together with Lauter Unfug?
That fact we joined Lauter Unfug was purely random. We sent our demo track "Time To Change" to Pierre. He thought the track was really great and released it on their new label. After that we invited the guys of Lauter Unfug to play with us in Stuttgart and Tübingen. That weekend was the beginning of a deep friendship with the guys.
How do you go about writing a new track, and who does what in the studio?
In most cases we produce the ideas of the tracks for ourselves. Than we hear the results together and choose the ideas we want to develop to the end.
2 heads are better than 1?
Two guys are better than one, because you have every time a direct feedback. When you are alone, you have to find someone who can give you the feedback you need.
Who has got the most annoying habits?
Thorsten: I think that I have a lot of annoying habits. One of them is that I don't like it, when we are not in time.
What's your own personal favourite production of your own that epitomises your sound?
All of our productions. On every production you see the steps we do on our producing skills.
What do you most like / dislike about the current electronic music scene?
The thing we most like on the electronic music scene is the individual spirit. The most dislike is that this spirit is no more part of the whole scene.
Who are your hot tips for upcoming producers for 2016?
Riven and Haste Midi
What's been you favourite gig of the summer so far?
Sea You Festival and Day & Night Festival
What is your favourite clubbing memory and who was playing?
Thorsten: The most impressive thing was to hear Cosmic Baby live in 1994. I think that was in the Schleyerhalle in Stuttgart.
How is the scene in Stuttgart and where is the best place to go out dancing?
The scene in Stuttgart it's always changing. A lot of young artists set new accents. The best pace to go out dancing is in the moment the Kowalski.
What's coming up next for you?
Our next release will come on Style Rocket later this year. And we did some remixes for different artists. You will see later 😉
'Tekuno Impulsivo EP' is out now on Lauter Unfug.