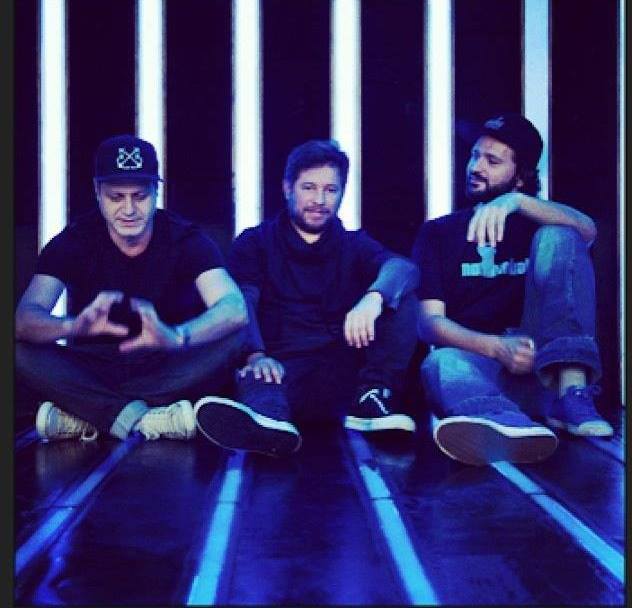 60 Seconds with… Nomumbah
Nomumbah is a Brazilian trio who are really causing people to take notice in their home country. Residents at the infamous D-Edge Club in Sao Paolo, their stock is only on the rise. Now with a release on the D-Edge imprint 'Udu', we sat down with the guys to talk about all how it came to be, and how they perceived the recent Olympics in their country of birth…
How are you? How has summer been? Does it make you make more uplifting and less darker productions?
Hi guys!!! Summer was great. Ale Reis and Rafael Moraes was playing in europe, while I stayed in Brasil, working at bossa studio. Every experience helps us to create. New places, new friends, but we always try to keep our Brazilian and jazzy vibes.
How did you enjoy the Games? What were the highlights for you?
We had such an amazing time here. Nothing is perfect but I am sure that Brazil "made it" so well. The highlights where seeing people from all around the world having fun, walking together, experiencing this nice Brazilian way.
Should you have hosted it or were there better ways to spend the money?
About the games? Well, when Rio was elected as host, a huge part of the Brazilian population were really angry because we have many basic problems here. From education to health system. We believed that the money spent on the structure for the games could have been used in direct benefit to the population.
Are you a football fan? What was it like to see your country beat Germany, and on penalties?!
Yes. We love football. Ale and I are fans of Santos futebol clube and Rafa likes Corinthians (nobody is perfect) ehehe. About the final match, it was too hard and difficult. Germany always showing this organisation and this almost perfect collective game.
Tell us how important D Edge is to the local scene in Brazil. Is it a scene leader?
D-edge club is undoubtedly the most important, mainly because when it came, no one knew electronic music in Brazil. Thanks to this club always bringing the finest artists. Because D-edge, there is now a scene here and new clubs betting on underground electronic music of various genres and styles.
And your new EP for the label – did you write it specifically for them?
Yep. We did for D-Edge records. We are all residents there. We love the club and the label is really growing now.
What inspired or influenced it, what was the aim with the tracks?
We all have a very rich musical background. Always listening to all kind of music. We love Brazillian music from 60's samba jazz and bossa nova until todays Seu Jorge music. Brazilian Jazz, American jazz, soul music. We really let it roll and if we like the ideas, that's it. There's no rules for making music.
What gear did you use? is that important? Are you studio geeks?
We each live in a different city. Ale lives in Florianopolis, Rafa in Sao Paulo and I live in Santos. We used to start our ideas each one in his place, than we develop the music together. Adding elements, or playing some lines, or mixing better (Ale has a better gear in his studio) with analog stuff… Then we put it all together and finalize the tunes. I use my fender telecaster, machine studio, some native and arturia plugins and keyboard. Rafa has basically the same and Ale has some drum machines like elektron machinedrum uw, dave smith tempest, mfb tanzmaus, elektron octatrack also and uses universal audio apollo, empirical labs fatso, warm audio eq, tlaudio fattrack for mix and tracking.
What else you got coming up/are you looking forward to?
There is our second album for Yoruba records coming very soon and also, we are working on a live act.
What are some top Brazilian labels, DJs or producers we might not know about that we should check?
So, we really are excited about Olga records, the brand new division of D-Edge records. Sudd records, Sketches records, Psychosomatic. There are many other labels doing a great job in Brasil, but those are the ones we are more connected because of the musical direction. We respect everyone who does a serious work with criteria and respect for the music. About unknown DJ's out of Brasil, we would say, Ney Faustini, Dee Bufato, Gromma, Doneck. We just dig these guys.
Nomumbah's 'Udu' is out now on D-Edge
Grab it here – https://www.beatport.com/release/udu/1806216