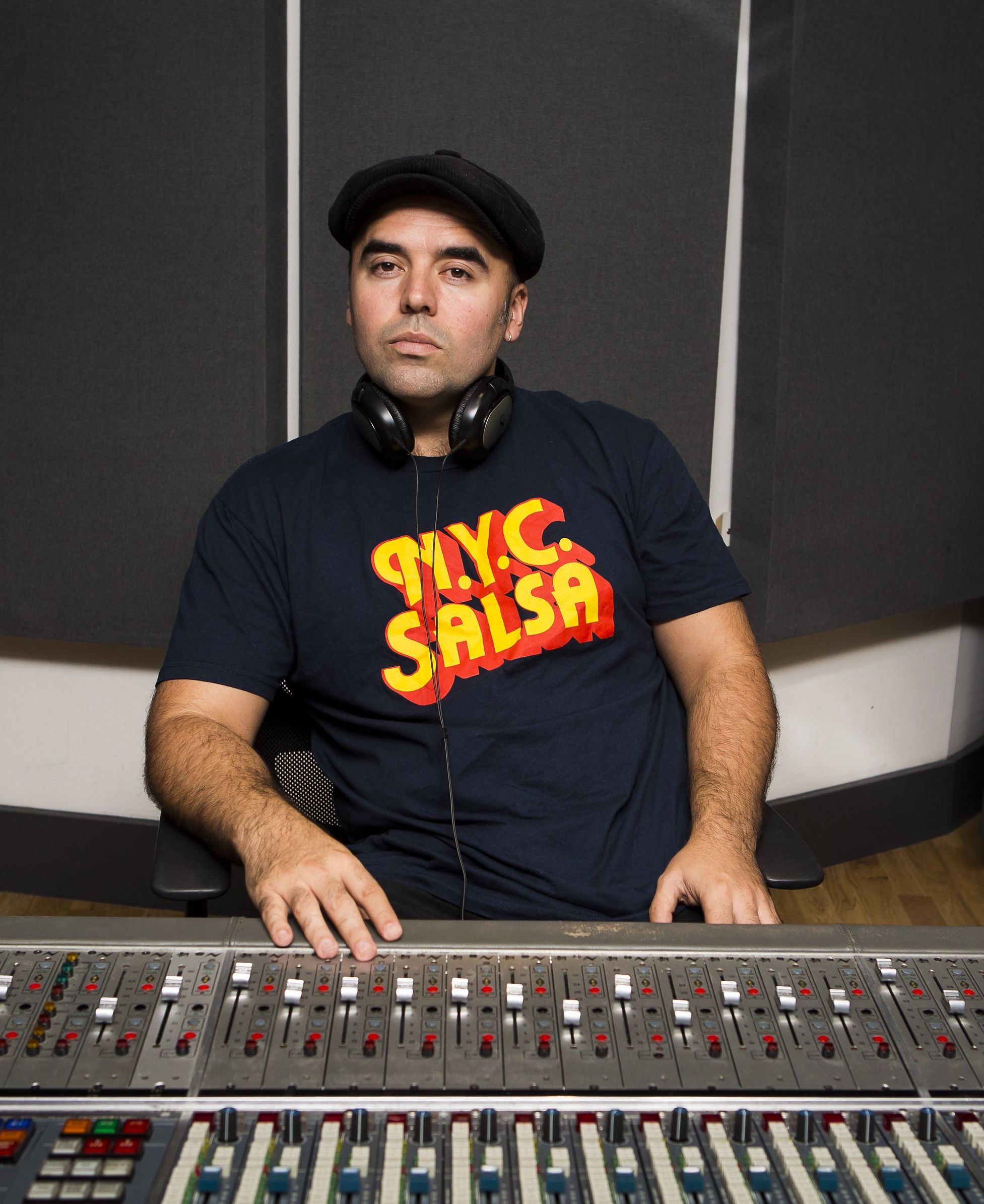 60 Seconds with DJ Jose Luis ahead of La Bomba's 10th Anniverary party Friday March 10th
In 2007 after pioneering a series of events across the capital, DJ Jose Luis & the La Bomba promoters were invited to stage their cross-over Latin rave at a large scale venue, starting in what was then the Hammersmith Palais and moving a few months later to Ministry Of Sound. Holding a residency at MOS for 8 years as well as residencies at Pacha (Ibiza and London), The Honey Club and TBC (Brighton), SE One, Scala, Plan B and others venues across Europe, La Bomba enjoyed an unprecedented run and was hailed as the 'No 1 Latin club night' at the time.
La Bomba helped break the now global phenomenon of Reggaetón in the UK, being the first club night to play and host artists such as Daddy Yankee, Don Omar, Wisin & Yandel and Pitbull. Ten years later Reggaetón has established itself as a mainstream force within the music industry, infusing some of 2017s most successful global pop anthems with its hypnotic beat, in part thanks to producers such as Major Lazer and DJ Snake. New Latino artists such as J Balvin, Maluma, Farruko, Gente de Zona and the pioneer Nicky Jam have reached worldwide fame, on the back of this uniquely Latin rhythm.
Reggaeton has also had its influence on a new Latin London generation, and the next La Bomba will witness some of of the city's hottest mix talents jamming the party alongside the original DJ squad
How long have you been dj-ing for?
I've been doing it for 18 years now with around 120-150 gigs per year! It's mu life blood and I love it.
Have you always been a music lover?
I've been lucky enough to manage to make a living from music for much of my adult life. Before that I was always involved in parties, for as long as iI can remember. I think music is really food for your soul and I've loved all different sounds and styles all through my life.
What kind of music did you grow up listening to in Venezuela?
Venezuela is a cultural melting pot. I loved early house music, but I listened to pretty much everything, from afro Venezuelan folk to British Ska bands like Madness. I think because of those early years listening to everything I can appreciate music that's so different and it allows me to get myself into genres that people wouldn't necessarily associate with me
What is your speciality?
At the moment I play an open club style with a heavy dose of Latin music, I think Latin music has never been so popular in the UK with people with Daddy Yankee and J Balvin being played by UK DJs all the time. I've been working on the house side of things recently as I've been producing for a while and now have an electronic music band, so I like keeping myself open rather than being pigeonholed in a genre.
Reggaeton is huge – who are the biggest Reggaeton stars at the moment?
Daddy Yankee., Wisin, J Alvarez, Farruko, Don Omar, Maluma…a lot of old and new guys making good music ..but also reggaeton has infiltrated the mainstream, from Sia, Drake, Sean Paul, Major Lazer, David Guetta, Reggaeton is the sound of urban pop these days
You are a resident at La Bomba, and why has it become such a popular night?
La Bomba's just returned from a 2 year break due to me being busy in other areas, and after 2 years of not even releasing a mixtape, as soon as we dropped the pomo the feedback was phenomenal. Before, it was because we were the only ones and we set the standards for new Latino inspired club nights. Now we have become almost like an institution, the older generation like me see La Bomba as the party that made latino cool in London and the younger generation like it because it's a great place to dance and meet people. Everyone is truly welcome, all ethnicities are bienvenidos!
Where is your favourite place to play in the world?
I still think Ireland is but Colombians are also true party animals, i haven't played there yet but wherever I play and Colombians are representing and they really their show their love!, i'm planning to do a cheeky tour later this year over there and maybe they can beat the Irish for my affection! Although I recently played in Paris, in a small place called the Romeo Club and they blew me away with the way they partied, dancing non stop the whole night!
Jose Luis headlines La Bomba's 10th Anniversary party alongside Live, Jay P & Olimac, and DJs Padrino, Saul Maya and DJ Chino battling on the decks Vs DJs Luigi Sanchez, Pedro Suave, Carlos Ortiz, Kevin Gato, C Fuego and J Andres on Friday March 10th 2017 at The O2 Academy Islington, N1 Centre, 16 Parkfield St, Islington, N1 0PS. All info on www.reggaeton.co.uk