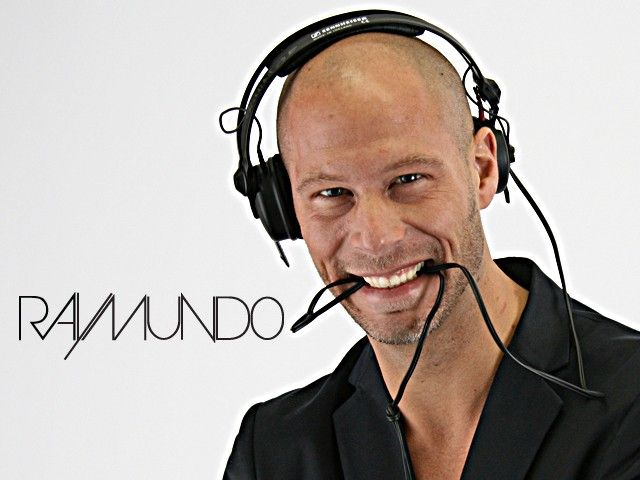 60 Seconds With.. Escape Amsterdam resident DJ Raymundo
Escape Amsterdam's music director and resident DJ, Raymundo, is celebrating his 10 year anniversary this Saturday at Escape Club! An unique thing in the dancescene nowadays. We chat with him.
How did you started as a music director and resident DJ at Escape?
In 2001 I started DJing at De Kroon at the Rembrandtplein. There I met one of the owners, who is also the owner of Escape Club. We had a great time and when Chemistry ended in 2004 I started DJing at Escape and later on also programming the Saturday nights.
What are the main differences as a DJ comparing the time when you started at Escape?
The scene has changed a lot. 10 years ago DJ's where booked by their DJ skills. Slowly on the producers started DJing and the scene turned more into a professional business. But it was all relaxed and people where friendly. I started DJing in 1991 and have seen it all change. 10 years ago everybody used vinyl, what I still think is the 'real deal': no sync buttons and other tools which make DJing a piece of cake nowadays. Now, the big hotshots only play 1,5 hour per set, kids produce in their bedrooms and everybody is a DJ. I'm glad one thing is still the same: the choice of records still make a DJ a unique artist!
And as a music director, what has changed in 10 years?
Also booking DJ's was more chill then. Nowadays all the big names are almost impossible to book anymore in a club. Only at the Amsterdam Dance Event they will play. The superstar statuses bring fees and riders which I couldn't dream of 10 years ago. That's a thing which will have to end sooner or later. Since 8 years it's the PR, management and politics who make a DJ (: producer) into a worldwide cash cow. So it's kinda frustrating that you will have to discuss the size of a logo on a flyer and the brand of vodka in the DJ booth. I have the feeling it's not about the music anymore.
10 years at Escape Club in a scene which changes so fast, tell us how you experience this.
It's been quite a ride and I'm still focused on keeping the music direction of Escape on track: EDM on Thursdays, deep- and techhouse of Fridays, house & bigroom beats on Saturdays and urban/eclectic/hiphop on Sundays. Escape is an unique club in the Netherlands and Europe so it's quite special to be a part of this place for a decade. Already 30 years of top notch entertainment, music effects, lights and sounds. I also like the fact that I can play all I want on Brainwash on Saturdays, from techhouse to bigroom beats, I can build up the tunes without just playing the big EDM hits. There's nothing better to set the roof on fire every Saturday for 1500 partypeople! That's the reason I started DJing in the first place.
What was the highlight in 10 years Escape clubbing?
Ohh man, I have many! Of course the nights I played with Fedde le Grand, Nicky Romero and Hardwell were special. My celebration of 20 years DJing was also a blast and the 20 year anniversary of Escape Club with Bob Sinclar was definitely a night to remember! But little things like having a drink with my old mentor DJ Zki of Chocolate Puma at ADE2014 and talking about the past and future are also awesome!
What are your plans for the next 10 years?
Damn that is quite a while haha! Main thing I want to focus on is spotting new talent and helping them as a coach, just like DJ Zki did when I was just a kid haha. I have a lot to offer them with so many DJ hours on the clock and the fantastic stage of Escape. Dance is in my DNA so I will be a part of it the next 10 years for sure!
Which new talents you like at the moment?
Producers like Lucas & Steve, Bougenvilla and Tom Ven are doing great things and a personal favorite is Flume!
Finally: what is you dream for Escape Club?
Booking Daft Punk would be the cherry on the cake but I'm quite sure that won't happen haha!