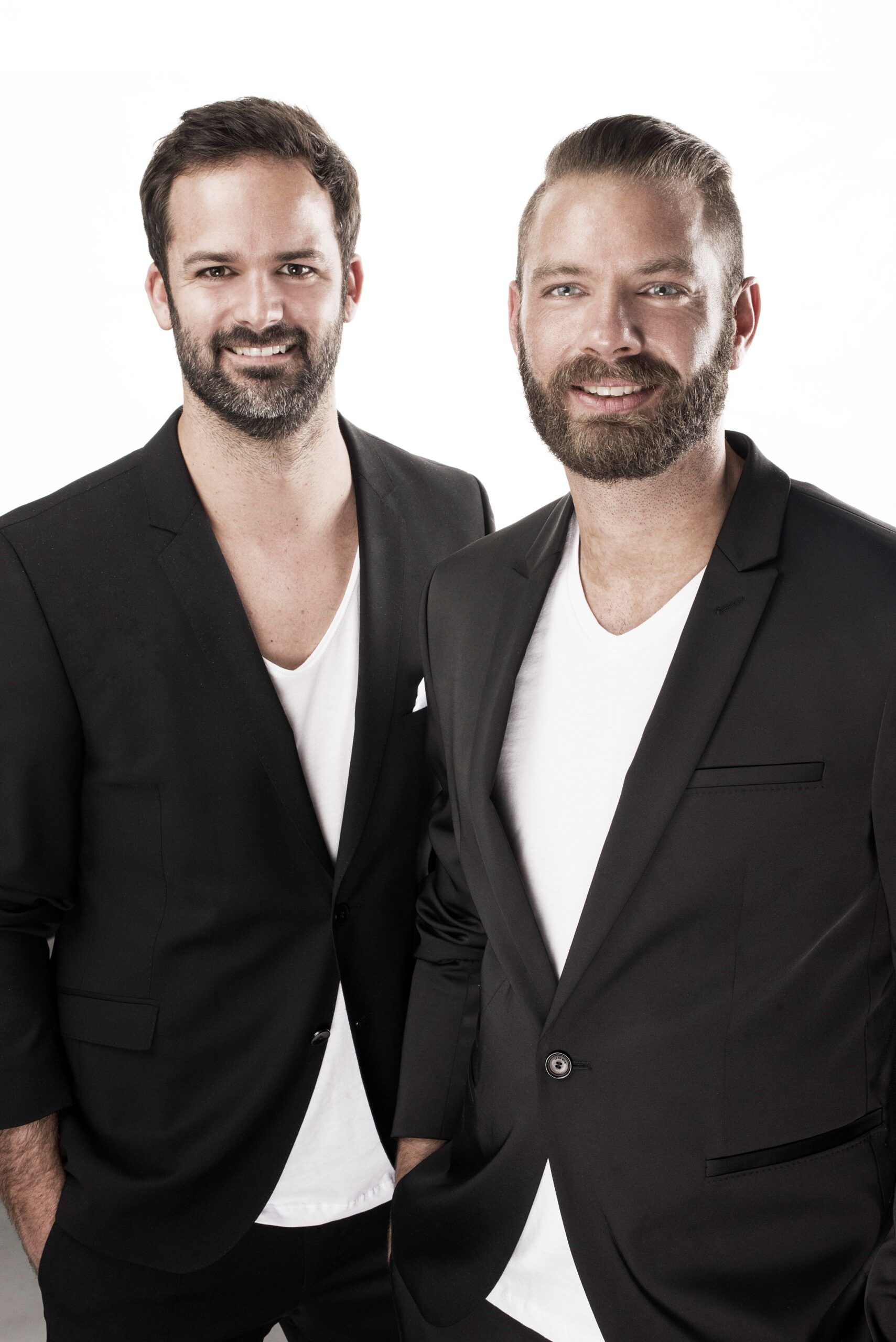 60 Seconds With.. Fat Sushi
Fat Sushi are a Swiss duo who have been making serious waves in the electronic world over the last 12months. With another release out soon on Suara, we caught up with the guys to talk about the scene in their hometown and their plans for 2016…
What have you been up to?
Just got back from some exciting days playing with Jan Blomqvist at the weekend and hitting the studio working on new stuff.
You're doing some shows around your native Switzerland in the next couple of months, how is the Swiss scene at the moment?
The Swiss electronic music scene is quite thrilling at the moment with artists such as Deetron, Adriatique, Animal Trainer, Andrea Oliva to name a few of the 'obvious' ones, but the young guys like Several Definitions or Onur Özman are doing a great job too. We're pretty happy about the nightlife scene too. Zurich has a lot of good quality clubs and in smaller cities, there are some great promoters who work with a lot of passion and love for the music.
How do you see electronic music in Switzerland going forward?
It's constantly moving and bubbling. It's very expensive to live in Switzerland though and therefore bloody tough to make a living out of music – maybe that's one of the biggest challenges as an artist here.
Next year you're doing some big shows, including going over to the states, in Portland! How does that feel? Have you toured to the states before?
We actually did a few US gigs this year while Ralph was living in LA for a couple of months, San Francisco and Portland amongst others. It was pretty exciting and we look forward to being back overseas! It's always great to travel and play music far away from your hometown.
Your next release 'Hana' is out on Suara on the 7th December. What attracted you to releasing on Suara? What do you think it is that makes them so special and popular as a label to people?
We've had a very good relationship with Suara since we released our latest 'Warehouse' EP on there back in January. We like how they work and we feel like they are really passionate and take good care of the details. Probably that – plus a good sense for musical trends makes them as successful as they are.
How did you go about putting together the tracks? Did you have Suara in mind when you were putting it together?
There was a lot of touring and gigs in the first half of 2015, so we had a little less studio time. When we got back to the studio, we had a lot of inspiration from all those nights we've played. After we finished the first track, we sent it to Coyu and he liked it – that's when we knew that we'll have another EP on Suara.
Recently you have also done a remix on Fritz Kalkbrenner's new record, great! Is Kalkbrenner an influence of yours / someone you admire?
We really respect and like his work. His abilities to combine electronic music, great melodies and genuine vocals are amazing. It was definately a great moment for us to remix his record.
You've been on BBC Radio 1 twice recently – exciting! Do you want to come and play in London soon?
Yeah, Pete Tong & Phil Taggart both played 'Hana', which is great! We've had a few requests from the UK now and hopefully, we'll be playing in London very soon!
What's the plan for 2016?
We simply want to keep releasing tracks on the labels we were able to build a relationship with in the past 2 years. And who knows – maybe some releases pop up on other labels as well. Touring wise, we'll play a few gigs in Switzerland over New Years and the agenda is starting to get busy for 2016 – so we're really excited!
Fat Sushi's 'Hana' Ep is out on December 7th on Suara