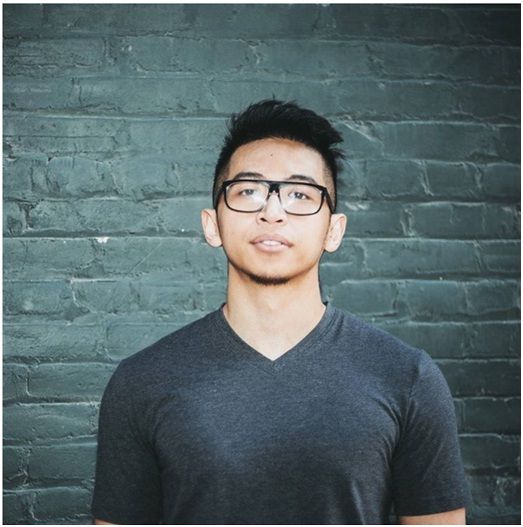 10 Track That Made: Lampa
Rising star Lampa is rapidly building up a reputation as one of the fastest moving talents within the current Dance music panorama. Andrew Lampa, the man behind the Lampa moniker is establishing himself as one of Canada's leading young artists, initially putting himself in the spotlight with a stellar Progressive House remix of One Republic's 'Apologize', later following up with mainstage edits for A-list names such: Dannic, Kanye West and Borgeous to name a few.

Whilst he recently released an extraordinary remix of Tiesto & Don Diablo's 'Chemicals' and a top-notch free download by the name of 'Elements', Lampa is also keeping himself busy on the DJing front. He is quickly becoming one of Winnipeg's most in-demand DJs and he's managed to land a residency at the renowned Reign Nightclub, showcasing his mad skills behind their decks every Saturday.

Having seen such a consistent ascension from Lampa, we've decided to sit down with him and go through the tunes that shaped him into the refined artist he is today. Here are Lampa's Top 10 all-time tracks:

Jess Glynne – Hold My Hand
https://www.youtube.com/watch?v=cLyUcAUMmMY
Amazing vocals, amazing lyrics, amazing arrangement. The whole record is flat out amazing. Her whole debut album is amazing actually. Amazzzing.
Calvin Harris – How Deep Is Your Love (feat Disciples)
https://www.youtube.com/watch?v=EgqUJOudrcM
One of my favourite albums is 18 Months by Calvin Harris. This record does not fail to gives me those special vibes. Another timeless one by this production mastermind.

The Script – The Man Who Can't Be Moved
https://www.youtube.com/watch?v=gS9o1FAszdk
If there was a record I wish I wrote front to back, it would probably be this one. Before Dance music, I was super heavy into songwriting and this one… this one is gold. "Some try to hand me money, they don't understand I'm not broke – I'm just a broken-hearted man".
John Newman – Love Me Again
https://www.youtube.com/watch?v=CfihYWRWRTQ
I remember hearing this record for the first time – I was browsing Youtube for new music. I was in sooo much awe, I had never heard of John Newman but I KNEW I had to buy his album. The end of the music video is a bit weird though.

Vida – Arctic Lights (Original Mix)
https://www.youtube.com/watch?v=QMejGrghUqY
This drop is so… euphoric. I love that harmony that comes in to compliment the melody of the drop half way through the hook. Great job Vida.

Daft Punk – Give Life Back to Music
https://www.youtube.com/watch?v=IluRBvnYMoY
I had this as my alarm for a while. Instantly puts me in a good mood, but what do you expect from these legends?
Chris Malinchak – So Good To Me
https://www.youtube.com/watch?v=oVcG9lpZV24
Another record that instantly puts me in a good mood. For a while I'd tune into this record on the way home from DJing – very uplifting.
Magnificence & Alec Maire ft. Brooke Forman – Heartbeat (Nicky Romero Edit)
https://www.youtube.com/watch?v=i1P8UeN9RVk
Probably one of the most on-point drops of 2015, in my opinion.

Swedish House Mafia – Greyhound
https://www.youtube.com/watch?v=PDboaDrHGbA
I remember hearing this the first time. I wasn't making Dance music at that time.. it was SHM's choice of sounds and progression that really caught me..

Porter Robinson – Language
https://www.youtube.com/watch?v=Vsy1URDYK88
I will credit Porter's 'Language' as the record that made me want to start producing EDM. I was still producing Pop/R&B as I was too ignorant to believe an electronic record could hold so much emotion, until my ears came across this masterpiece.

Lampa Online
www.andrewlampa.com
www.facebook.com/lampaofficial
www.twitter.com/andrewlampa
www.soundcloud.com/andrewlampa
www.instagram.com/andrewlampa