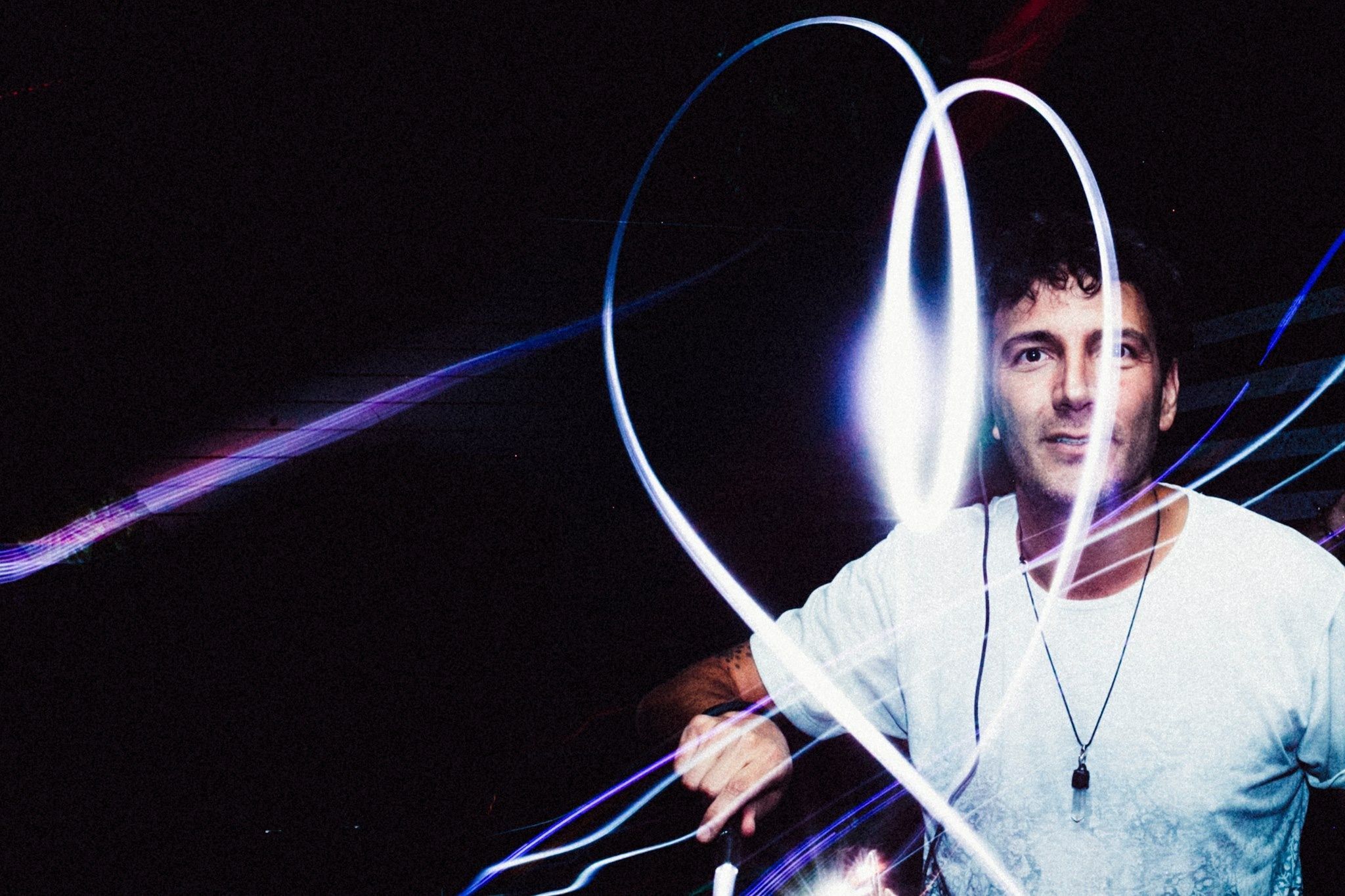 60 Seconds with.. Federico Grazzini
Federico Grazzini has been a stalwart in the industry for many a year now. With residencies having been secured in respected clubs like Tenax, Cocoricò, and The Zooproject over the years he is a man with a fierce reputation. With a first release on his new label Ubuntu just out, we caught up with the man to find out his plans for the label in the foreseeable future…
Tell us abit about how you first got into electronic music, is there a key memory that stands out?
Yes, I clearly remember an episode when I was 13. My father was visiting a friend of his on his radio station, and while I was waiting for them I was allowed to play, or better just randomly touch at that time, vinyls and dj booth in the recording room of the radio. Since that day I never stopped.
Were you always surrounded by music, growing up in your area, your family etc?
Not really, nothing from my family, I grew up in a small town in the countryside of Tuscany. A famous Italian artist, Lorenzo Jovanotti, that started as a dj before going on to become a singer, comes from the same place. I would maybe see him on tv when I was a kid and it made me discover the dj world.
Have you always stayed within the genre you now sit within, or did you experiment within different areas?
I love to experiment, my first productions where made under the alias Etnogrooveorchestra, an acid-jazz and funk project in between live and electronic music. Then a techno vinyl as Stereoloud, then I started to use my name for house & techno productions… and in between I've played live for 2 years on a tour with the band Planet Funk.
What do you think about the Italian scene and how does it compare to others around the world for your genre?
In the internet era I don't think there is a proper national scene anymore, it's easy and fast to export a musical product actually.
Think about YouTube or soundcloud or any other website, as soon as you complete your track, you can upload it and share it real-time with people on the other side of the world. You can also see and listen to a dj set from anywhere, through Boiler Room or Dance Trippin & more. Talking about Italy, there are lots of artists which are doing great in these years, and even more which are coming out with interesting beats. I'm happy about it, it's inspiring.
You have an EP forthcoming on the your new label Ubuntu. How was the creative process with this one and did you accomplish what you set out to achieve, what was that?
Everything came naturally, everything needed for make people move on dance floor, no preconceptions, no limits, pure fun.
What was your reasoning for setting up the label and what do you have lined up for it over the coming months? Anything super exciting you would like to share with our readers?
After years working on different stuff, I wanted something that represents me, my way of playing music and my way of thinking about it. So I decided to create a multi-cultural space where I could share ideas with friends and anyone who comes in with something that calls my attention. Vinyl covers are taken from real canvas made by the artist Rhe, and elaborated by the graphic designer Pepedsgn. These are two friends of mine that love music, and accepted to be on board in this adventure, bringing their experience from different graphic arts. Over the coming months you'll see the 2nd baby of the collection, but it's not time yet to spread info about it. There is something much more exciting to announce first. I realized, with a lovely team, a video that will be out in this days, I'm really proud about the result.
How did you go about selecting the artists you chose for the first release on it? Do you know E-Dward! and Double Dash well?
Producers involved on this release are people close to me, that gave me their tracks to play them during my set. Everything on this record has been and still is part of my dj set.
How have the tracks been going down in your sets, is one mix killing it more than the others?
All of them work great in different moments of the set, I love them all.
Talking of your sets, any upcoming gigs in the UK in the pipeline?
I'll play at The Egg in London on March 19th, and RiffRaff in Middlesbrough on April 1st
Are there any upcoming artists that you would tip to do great things this year?
If you'll follow Ubuntu rec you'll see about who i'm betting 🙂
What are your top 5 tracks right now?
Too easy to answer with the 4 tracks on the Ubuntu 001 ep, then:
B1 track – Italojohnson 09
Fuuls (Bassa Clan Tool Mix) – Jaffa Surfa
Listen to – Parsec
Sdik Orchestra – Mr Tophat & Art Alfie
Super Smash – Fjaak
Federico Grazzini's Ubuntu 001 is out now on Ubuntu