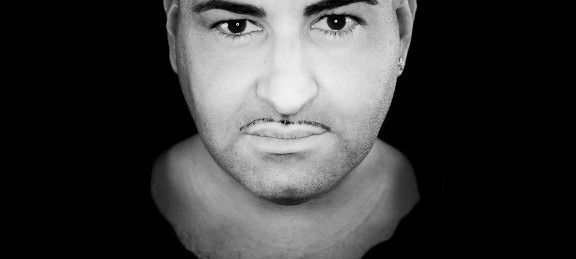 60 Seconds with.. Federico Scavo
Federico Scavo's latest track, Funky Nassau, is fast becoming a summer anthem all over the world. Thanks to the infectious groove, catchy vocal and unique trumpet riff, Funky Nassau has just hit a hallowed #1 spot on Beatport.
In advance of his headline set at Curiousity Club at Grind, London on 20th July, Curiousity Club caught up with Italy's hottest export to talk about all things house music.
Ciao Federico! We are really excited to have you coming to London to headline for our Curiousity Club event on 20th July. How are you today?
I am very good, right now in Mykonos chilling, waiting to perform at Cavo Paradiso.
That sounds just great. So, you are known worldwide for massive tracks such as 'Strump' (out on Toolroom, with over 3 million views on YouTube), your Beatport #1 remix of 'Lady' and of course this summer's anthem 'Funky Nassau' which has also just hit #1 on Beatport – congratulations! Where do you get the inspiration from for your tracks?
I try to create tracks that I enjoy, but most of all that people will like and dance to. I get inspiration from everyday life and observing people's reactions in the dancefloor….I guess that all tracks I create are the result of my experience as both a DJ and producer for the last 20 years.
From your prolific career as a producer, which is your favourite release and why?
The memorable release is definitely my remix of Pink Floyd's 'Another Brick In The Wall.' This famous track was given to me by Roger Waters to be officially remixed and it was an honour for me. This track reminds of my first golden record of my career.
This question is for all the studio geeks out there – what is your studio set up?
I work with a sound engineer that can understand straight away what I am looking for. I play myself melodies and 'sing' my tracks. The rest is TOP SECRET!
Here at Curiousity Club we really love the uplifting sunshine vibes of Funky Nassau – how did this track come about?
Funky Nassau was born as a bootleg. Afterwards the record label d:vision suggested that I make a cover, re-playing and re-singing the whole song and therefore release it officially. I chose Funky Nassau because it reminds of my sound: funky, cheerful and cool.
Can you give us a sneak peak into what you're currently working on your studio and any new releases planned?
Unfortunately no I can't anticipate, is all TOP SECRET – but I will soon come out with news.
So, all good things will come to those who wait then 😉 You tour all around the world (with your summer tour diary taking you to France, Greece, Ibiza, Indonesia, Russia, Poland and Croatia alongside plenty of gigs in your home country of Italy). What is the most memorable DJ gig you have had and why?
Many gigs are memorable, I think every show has got its story and its always different performing at each club you have the chance perform at.
Last time you were in London you played at Ministry of Sound for Fedde Le Grand's London takeover – how was that?
MOS was one of the dream clubs to me, I finally made it! Fedde was playing a different room to me, but I can definitely say it was one of a kind, truly memorable. Ministry of Sound is a wonderful club, with a warm audience, and great organization in every single way.
For those clubbers out there who haven't had a chance to see you DJ yet, what can we expect from your set at Curiousity Club on 20th July in London?
I am excited to go back to London. Every single set I perform is never the same and not pre-prepared – therefore people can listen to my productions as well as unknown remixes. My mashups are exclusive, and you'll hear special tracks that you'll only hear when you see me DJ.
It's a little known fact that Curiousity Club head honcho Lizzie Curious really loves Italy – do you have a favourite club in Italy to play at?
Rather than clubs in Italy, there two important areas. One is Riccione where I will be resident DJ from July 23rd at Villa Delle Rose every Tuesday. The other one is Salento (region of Puglia), in particular Gallipoli and nearby. I would say it's like an Italian Ibiza.
An Italian Ibiza – we'll tell Lizzie Curious to check that out! So we like to make sure our guest DJs are well looked after when they come to play – so what's your drink of choice for when you are rocking the party?
When I work it's only no alcoholic drinks for me!
Ah, now that is a sign of a man truly dedicated to his craft. Thanks for your time Federico, is there anything you'd like to leave us with?
Yes: thanks for all the love for the House Music – see you on the 20th in London for a great party!
Grazie mille Federico, see you there!
Buy Funky Nassau on Beatport: http://www.beatport.com/release/funky-nassau/1112231
http://www.federicoscavo.com
http://www.soundcloud.com/federicoscavo
https://www.youtube.com/federicoscavo
http://www.facebook.com/federicoscavo