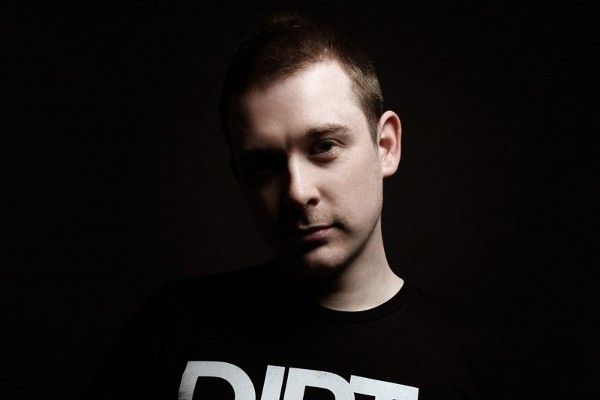 60 Seconds with… Dirty Secretz
The latest SLKer takes some time out of his busy schedule to introduce himself! Let's find out the nitty gritty and what Dirty Secretz is all about… With massive new releases and remixes as well as shows and gigs around the UK and Europe, this secret is out of the bag!
Hello Dirty Secretz! Please introduce yourself – Age, Sex, Location….
32, Male, Leicester UK, GSOH… most of the time
For all the readers out there who may not be familiar with you, tell us a bit about yourself and how Dirty Secretz started.
A friend came up with the name of Dirty Secretz, I think probably for my tracks that were like dirty little secrets that hide in DJ's cd cases. I've been producing and DJing for round about 15 years now but the alias came about around 5 years ago. I've been developing my sound over that time to what it is today, straight up house music but with my own little touch.
When did you first begin exploring dance music, and who were the main influences for you at the time?
There are so many influencers to my music, from legendary US house artists like Todd Terry and Armand Van Helden to closer to home heroes like Norman Cook. Think my first venture into dance was actually big beat, which in turn put me onto the 4/4 of house.
If you could choose to work on a track with any artist or vocalist, who would be top of the list and why?
It's a shame really because my first answer to this question has always been Romanthony and I always hoped I'd get the chance to work with him. Other than him there are so many artists that I respect that I'd love to work with. One singer coming through at the moment is Mila Falls who I'm looking forward to getting on one of my tracks soon, I'd also love to get in the studio with Roger Sanchez who's label Stealth I'm signed to. Hopefully that's something that will be on the cards sometime soon!
What can we expect to hear from Dirty Secretz this year? Anything special you can share with us?
I've got some great new tracks in the works for Stealth Records and Skint that I'm really excited to get out later this year, along with some special new remixes on the horizon.
You're a fan of new takes on classic tracks but recently put your own stamp on a Streets song that screams legend – why did you pick that one and were you daunted to take it apart thinking it might not fit back together?
I don't think I'm ever daunted by any bootlegs or edits that I do, if I don't think I can do a track justice I won't touch it but "Weak Become Heroes" is just one of those classic house tracks that I really wanted a fresh version of to play in my sets. I put a lot of preparation into my sets and always want something fresh and new to play that people won't have heard before.
Can we expect to see more of the Dirty Secretz heading outside of the UK more this year?
Certainly! I'm currently planning a US mini-tour at the moment along with some new dates in Europe.
Up to this moment what has been the highlight of your career?
There have been so many 'moments' throughout my career but I think joint would be getting my original tracks on Stealth and Skint, both of which are labels I have deeply respected for years. Having the backing of DJs like Roger Sanchez, Norman Cook and so many more of my idols has caused me so many skin-pinching moments I'm quite bruised!
If you could play at any club in the world, where would you play?
I would love to play Pacha in Ibiza, the main room there has an incredible atmosphere!
What does Dirty Secretz want to achieve before the end of 2013?
Definitely breaking into the US, it's been on my wish list for a while now but finding the right time and venues are only just coming into place now. I know I have a fair few fans over there so looking forward to coming to their hometown soon!
You have just released a July Mix on Soundcloud, can we expect to see one every month and what would we hear on it?
Last year I was doing a weekly radio show, which had some great feedback but really cut into my production time so I had to cut them down but these new mixes will definitely be happening every month from now on!
Favourite film?
High Fidelity… or Pump Up The Volume
Tea or Coffee?
Coffee, I never drank it before a year ago but now I'm totally addicted to a good Starbucks!
If Hollywood made a movie about your life, who would you like to see play the lead role as you?
It's got to be someone quite geeky so I'm guessing someone like Jesse Eisenberg
If you won £20 million in the lottery, what would you do with the money?
I've virtually spent that money so many times; probably most of it would go on my weaknesses… cars, gadgets and food!
The best club in the world is…
Pacha, Ibiza
And finally…. What's your dirty little secret?
If I told you it wouldn't be a secret!
You can listen to the latest Dirty Secretz mix on Soundcloud now!

For more information on Dirty Secretz
https://www.facebook.com/DirtySecretz
https://twitter.com/dirtysecretz
http://www.dirty-secretz.com/